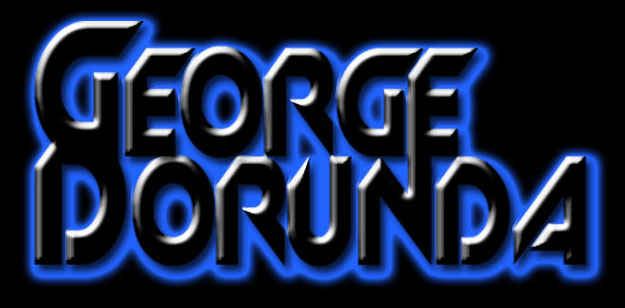 Events
Click The Thumbnail To View The Full Size Image
5th Annual Lunch With The Entertainment Greats 2002!
Friday, August 16, 2002
George visits with Radio Legends Phil D and George Murphy!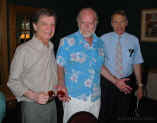 Three Radio Legends, Bud Stone, George Murphy & Phil D. George Murphy is practicing his George Dorunda pose.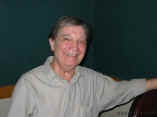 Radio Legend, Bud Stone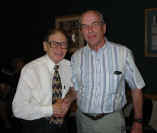 Promoter, Wally Beach & Radio Engineer, Cal McClain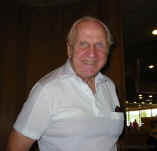 Broadcasting Legend, Frank Knight
Bob Thivierge cleans up his spill.
The waitress arrives to assist. We can see where her mind is.
The waitress, Bob Thivierge and Herk Finn celebrate another successful mission.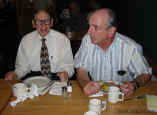 Wally Beach is having a little too much fun listening to Cal McClain's stories.
Steve Tracy demonstrates the proper method of announcing a radio station ID.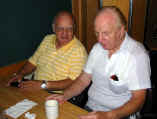 Ken Morey tells Frank Knight about his latest medical procedure.
Mike Cruz
Dick Pariseau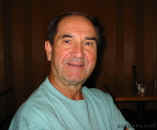 Joe Baptiste
Bill Koszewski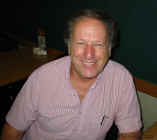 Andy Sargenski
Barbara Heissler
Ron Cierpial & Dr. Don Farley
Phil D & George Murphy
Mike Wiater
Jazz Giant, Bobby "Buddy" Wright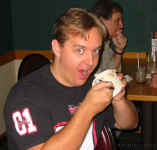 Matt Lucier finishes his desert.
Tom Tisdell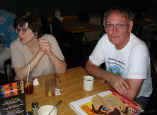 Barbara Heissler & Steve Tracy
CSC-TV Program Director, Jan Lessin
Matt Lucier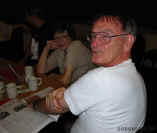 Steve Tracy