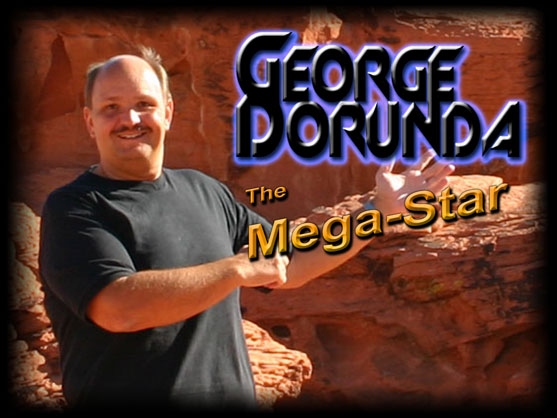 Info-Tainment Comedy Collection 2008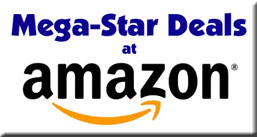 Never Choke in a restaurant in the South
Two hillbillies walk into a restaurant. While having a bite to eat, they talk about their moonshine operation.
Suddenly, a woman at a nearby table, who is eating a sandwich, begins to cough. And, after a minute or so, it becomes apparent that she is in real distress. One of the hillbillies looks at her and says, 'Kin ya swallar?'
The woman shakes her head no.
Then he asks, 'Kin ya breathe?'
The woman begins to turn blue and shakes her head no.
The hillbilly walks over to the woman, lifts up her dress, yanks down her drawers and quickly gives her right butt cheek a lick with his tongue. The woman is so shocked that she has a violent spasm and the obstruction flies out of her mouth. As she begins to breathe again, the Hillbilly walks slowly back to his table..
His partner says, 'Ya know, I'd heerd of that there 'Hind Lick Maneuver' but I ain't niver seed nobody do it!'

Community Service
One day a florist went to a barber for a haircut.
After the cut, he asked about his bill, and the barber replied, 'I cannot accept money from you, I'm doing community service this week.' The florist was pleased and left the shop.
When the barber went to open his shop the next morning, there was a 'thank you' card and a dozen roses waiting for him at his door.
Later, a cop comes in for a haircut, and when he tries to pay his bill, the barber again replied, 'I cannot accept money from you; I'm doing community service this week.' The cop was happy and left the shop.
The next morning when the barber went to open up and there was a 'thank you' card and a dozen donuts waiting for him at his door.
Then a Congressman came in for a haircut, and when he went to pay his bill, the barber again replied, 'I cannot accept money from you. I'm doing community service this week.' The Congressman was very happy and left the shop.
The next morning, when the barber went to open up, there were a dozen Congressmen lined up waiting for a free haircut.
And that, my friends, illustrates the fundamental difference between the citizens of our country and the politicians who run it.

The Bathtub Test
During a visit to the mental asylum, I asked the Director, "how do you determine whether or not a patient should be institutionalized?"
"Well," said the Director, "we fill up a bathtub, then we offer a teaspoon, a teacup and a bucket to the patient and ask him or her to empty the bathtub."
"Oh, I understand," I said. "A normal person would use the bucket because it's bigger than the spoon or the teacup."
"No." said the Director, "A normal person would pull the plug. Do you want a bed near the window?"

MATH WITH LITTLE RALPHY
A teacher asks her class, "If there are 5 birds sitting on a fence and you shoot one of them, how many will be left?" She calls on little Ralphy.
He replies, "None, they will all fly away with the first gunshot."
The teacher replies, "The correct answer is 4, but I like your thinking."
Then little RALPHY says, "I have a question for YOU. There are 3 women sitting on a bench having ice cream. One is delicately licking the sides of the triple scoop of ice cream. The second is gobbling down the top and sucking the cone. The third is biting off the top of the ice cream. Which one is married?"
The teacher, blushing a great deal, replied, "Well, I suppose the one that's gobbled down the top and sucked the cone."
To which Little RALPHY replied, "The correct answer is 'The one with the wedding ring on,' but I like your thinking."

Dear Diary: New England Winters
Aug. 12 - Moved into our new home in New England. It is so beautiful here. The hills and river valleys are so picturesque. I have a beautiful old oak tree in my front yard. Can hardly wait to see the change in the seasons. This is truly God's Country.
Oct. 14 - New England is such a gorgeous place to live, one of the real special places on Earth. The leaves are turning a multitude of different colors. I love all of the shades of reds, oranges and yellows, they are so bright. I want to walk through all of the beautiful hills and spot some white tail deer. They are so graceful; certainly they must be the most peaceful creatures on Earth. This must be paradise.
Nov. 11 - Deer season opens this week. I can't imagine why anyone would want to shoot these elegant animals. They are the very symbol of peace and tranquility here in New England. I hope it snows soon. I love it here!
Dec. 2 - It snowed last night. I woke to the usual wonderful sight: everything covered in a beautiful blanket of white. The oak tree is magnificent. It looks like a postcard. We went out and swept the snow from the steps and driveway. The air is so crisp, clean and refreshing. We had a snowball fight. I won, and the snowplow came down the street. He must have gotten too close to the driveway because we had to go out and shovel the end of the driveway again. What a beautiful place. Nature in harmony. I love it here!
Dec. 12 - More snow last night. I love it! The plow did his cute little trick again. What a rascal. A winter wonderland. I love it here!
Dec. 19 - More snow - couldn't get out of the driveway to get to work in time. I'm exhausted from all of the shoveling. And that snowplow!
Dec. 21 - More of that white shit coming down. I've got blisters on my hands and a kink in my back. I think that the snowplow driver waits around the corner until I'm done shoveling the driveway. Asshole.
Dec. 25 - White Christmas? More freakin' snow. If I ever get my hands on the sonofabitch who drives that snowplow, I swear I'll castrate him. And why don't they use more salt on these roads to melt this crap??
Dec. 28 - It hasn't stopped snowing since Christmas. I have been inside since then, except of course when that SOB "Snowplow Harry" comes by. Can't go anywhere, cars are buried up to the windows. Weather man says to expect another 10 inches. Do you have any idea how many shovelfuls 10 inches is??
Jan. 1 - Happy New Year? The way it's coming down it won't melt until the 4th of July! The snowplow got stuck down the road and the shithead actually had the balls to come and ask to borrow a shovel! I told him I'd broken 6 already this season.
Jan. 4 - Finally got out of the house. We went to the store to get some food and a goddamn deer ran out in front of my car and I hit the bastard. It did $5,000 in damage to the car. Those beasts ought to be killed. The hunters should have a longer season if you ask me.
Jan. 27 - Warmed up a little and rained today. The rain turned the snow into ice and the weight of it broke the main limb of the oak tree in the front yard and it went through the roof. I should have cut that old piece of shit into fireplace wood when I had the chance.
May 3 - Took my car to the local garage. Would you believe the whole underside of the car is rusted away from all of that damned salt they dump on the road? Car looks like a bashed up, heap of rusted cow shit.
May 10 - Sold the car, the house, and moved to Florida. I can't imagine why anyone in their freakin' mind would ever want to live in this God forsaken place called New England.

Holiday Eating Guide
As the holidays begin, I wanted to pass these tips along to you. Enjoy the spirit of the festivities.
1. Avoid carrot sticks. Anyone who puts carrots on a holiday buffet table knows nothing of the Christmas spirit. In fact, if you see carrots, leave immediately. Go next door, where they're serving rum balls.
2. Drink as much eggnog as you can. And quickly. It's rare. You cannot find it any other time of year but now. So drink up! Who cares that it has 10,000 calories in every sip? It's not as if you're going to turn into an eggnog-alcoholic or something. It's a treat. Enjoy it. Have one for me. Have two. It's later than you think. It's Christmas!
3. If something comes with gravy, use it. That's the whole point of gravy. Gravy does not stand alone. Pour it on. Make a volcano out of your mashed potatoes. Fill it with gravy. Eat the volcano. Repeat.
4. As for mashed potatoes, always ask if they're made with skim milk or whole milk. If it's skim, pass. Why bother? It's like buying a sports car with an automatic transmission.
5. Do not have a snack before going to a party in an effort to control your eating. The whole point of going to a Christmas party is to eat other people's food for free. Lots of it. Hello?
6. Under no circumstances should you exercise between now and New Year's. You can do that in January when you have nothing else to do. This is the time for long naps, which you'll need after circling the buffet table while carrying a 10-pound plate of food and that vat of eggnog.
7. If you come across something really good at a buffet table, like frosted Christmas cookies or pralines in the shape and size of Santa, position yourself near them and don't budge. Have as many as you can before becoming the center of attention. They're like a beautiful pair of shoes. If you leave them behind, you're never going to see them again.
8. Same for pies. Apple, Pumpkin, Chocolate. Have a slice of each. Or if you don't like Pumpkin, have two Apples and one Chocolate. Always have three. When else do you get to have more than one dessert? Labor Day?
9. Did someone mention fruitcake? Granted, it's loaded with the mandatory celebratory calories, but avoid it at all cost. I mean, have some standards.
10. One final tip: If you don't feel terrible when you leave the party or get up from the table, you haven't been paying attention. Re-read tips; start over, but hurry, January is just around the corner. Remember this motto to live by:
"Life should NOT be a journey to the grave with the intention of arriving safely in an attractive and well preserved body, but rather to skid in sideways, chocolate in one hand, body thoroughly used up, totally worn out and screaming "WOO HOO what a ride!"
Have a great holiday season!

The Anniversary
A couple were celebrating 50 years together. Their three kids, all very successful, agreed to a Sunday dinner in their honor.
"Happy Anniversary Mom and Dad," gushed son number one, "Sorry I'm running late. I had an emergency at the hospital with a patient, you know how it is, and I didn't have time to get you a gift."
"Not to worry," said the father. "The important thing is that we're all together today."
Son number two arrived and announced, "You and Mom look great, Dad. I just flew in from Los Angeles between depositions and didn't have time to shop for you."
"It's nothing," said the father. "We're glad you were able to come."
Just then the daughter arrived. "Hello and happy anniversary! I'm sorry, but my boss is sending me out of town and I was really busy packing so I didn't have time to get you anything."
After they had finished dessert, the father said, "There's something your mother and I have wanted to tell you for a long time. You see, we were very poor. Despite this, we were able to send each of you to college. Throughout the years your mother and I knew that we loved each other very much, but we just never found the time to get married."
The three children gasped and all said, "You mean we're bastards?"
"Yep," said the father. "And cheap ones too."

What A System In The US - Forgive And Forget - Let Bygones Be Bygones
The rest of the world cannot understand how after bitter election campaigns, American politicians can return to reality. For instance, Sarah Palin has invited to her great state of Alaska the men who defeated her, Barack Obama and Joe Biden.
She has provided a moose hunting trip for their enjoyment and has hired two other prominent men to assist them. Dick Cheney will instruct them in safe gun handling, and Ted Kennedy will drive them back to their cabins in the evening.
What a gal! That Sarah is such a sport and thinks of everything.

Thanksgiving Divorce
A man in Jacksonville calls his son in San Diego two days before Thanksgiving and says, "I hate to ruin your day, but I have to tell you that your mother and I are divorcing. Forty-five years of misery is enough."
"Pop, what are you talking about?" the son screams.
"We can't stand the sight of each other any longer," the father says. "We're sick of each other, and I'm sick of talking about this, so you call your sister in Denver and tell her."
Frantic, the son calls his sister, who explodes on the phone. "Like heck they're getting divorced," she shouts, "I'll take care of this."
She calls Jacksonville immediately, and screams at her father, "You are NOT getting divorced. Don't do a single thing until I get there. I'm calling my brother back, and we'll both be there tomorrow. Until then, don't do a thing, DO YOU HEAR ME?" and hangs up.
The old man hangs up his phone and turns to his wife. "Okay," he says, "they're coming for Thanksgiving and paying their own way."

Chinese Restaurant Surprise
A couple decided to go out to eat at a Chinese restaurant. After looking over the menu, they both decided to have Chicken Surprise, the chef's special.
The waiter brought their meal in a lidded pot. As the wife reached for the lid, it rose a few inches. She could see two beady eyes looking out before the lid slammed down.
Startled, she asked her husband if he had seen the eyes. Just then, the lid rose again, revealing the two eyes before slamming down again.
Perturbed, the couple called over the waiter and explained the situation.
"I apologize," he said, "I mistakenly brought you the Peeking Duck."

Italian Grandma's Advice!
A young Italian girl was going on a date.
Her Nonna said: 'Sita here ana letame tella you about this-a younga boy. He's agonna try ana kiss you, you are agonna likea dat, but don't let him do dat.
He's agonna try ana kiss your breasts, you are agonna likea dat too, but don'ta let him do dat eeda.
But mosta important, he's agonna try ana lay on topa you, you are agonna really likea dat, but don'ta let him do dat for sure.
Doing thata willa disgraza our family.
With that bit of advice, the granddaughter went on her date. The next day she told grandma that her date went just like she had predicted:
'And Nonna, I didn't let him disgrace our family as you said.
When he tried to lay on top of me, I just rolled him over, got on top of him, and disgraced HIS family!'
Nonna fainted!!

Barack Obama Springs A Leak
Barack Obama discovers a leak under his sink, so he calls Joe the Plumber to come and fix it.
Joe drives to Obama's house, which is located in a very nice neighborhood and where it's clear that all the residents make more than $250,000 per year. Joe arrives and takes his tools into the house. Joe is led to the room that contains the leaky pipe under a sink. Joe assesses the problem and tells Obama, who is standing near the door, that it's an easy repair that will take less than 10 minutes.
Obama asks Joe how much it will cost.
Joe immediately says, "$9,500."
"$9,500?" Obama asks, stunned. "But you said it's an easy repair!"
"Yes, but what I do is charge a lot more to my clients who make more than $250,000 per year so I can fix the plumbing of everybody who makes less than that for free," explains Joe. "It's always been my philosophy. As a matter of fact, I lobbied government to pass this philosophy as law, and it did pass earlier this year, so now all plumbers have to do business this way. It's known as 'Joe's Fair Plumbing Act of 2008.' Surprised you haven't heard of it, senator."
In spite of that, Obama tells Joe there's no way he's paying that much for a small plumbing repair, so Joe leaves.
Obama spends the next hour flipping through the phone book looking for another plumber, but he finds that all other plumbing businesses listed have gone out of business. Not wanting to pay Joe's price, Obama does nothing.
The leak under Obama's sink goes unrepaired for the next several days. A week later the leak is so bad that Obama has had to put a bucket under the sink. The bucket fills up quickly and has to be emptied every hour, and there's a risk that the room will flood, so Obama calls Joe and pleads with him to return.
Joe goes back to Obama's house, looks at the leaky pipe, and says "Let's see - this will cost you about $21,000."
"A few days ago you told me it would cost $9,500!" Obama quickly fires back.
Joe explains the reason for the dramatic increase. "Well, because of the 'Joe's Fair Plumbing Act,' a lot of rich people are learning how to fix their own plumbing, so there are fewer of you paying for all the free plumbing I'm doing for the people who make less than $250,000. As a result, the rate I have to charge my wealthy paying customers rises every day. "Not only that, but for some reason the demand for plumbing work from the group of people who get it for free has skyrocketed, and there's a long waiting list of those who need repairs. This has put a lot of my fellow plumbers out of business, and they're not being replaced - nobody is going into the plumbing business because they know they won't make any money. I'm hurting now too - all thanks to greedy rich people like you who won't pay their fair share."
Obama tries to straighten out the plumber: "Of course you're hurting, Joe! Don't you get it? If all the rich people learn how to fix their own plumbing and you refuse to charge the poorer people for your services, you'll be broke, and then what will you do?"
Joe immediately replies, "Run for president, apparently."

Fun for the whole family!

Thanksgiving Turkey
A game warden was driving down the road when he came upon a young boy carrying a wild turkey under his arm.
He stopped and asked the boy, 'Where did you get that turkey?'
The boy replied, 'What turkey?'
The game warden said, 'That turkey you're carrying under your arm.'
The boy looks down and said, 'Well, lookee here, a turkey done roosted under my arm!'
The game warden said, 'Now look, you know turkey season is closed, so whatever you do to that turkey, I'm going to do to you.
If you break his leg, I'm gonna break your leg. If you break his wing, I'll break your arm. Whatever you do to him, I'll do to you. So, what are you gonna do with him?'
The little boy said, 'I guess I'll just kiss his ass and let him go!'

The Southern Baptist Lady
The lady was a Southern Baptist who attended services and taught Sunday School every week. On one Sunday, an out of town acquaintance, a gentleman, was in the pew right behind her. He noted what a fine looking woman she was.
While they were taking up the collection, the man leaned forward and said, 'Hey, how about you and I having dinner on Tuesday?'
'Why yes, that would be nice,' the lady responded.
Well, the gentleman couldn't believe his luck. On Tuesday he picked the lady up and took her to the finest restaurant in that part of South Carolina
When they sat down, the gentleman looked over at her and suggested, 'Would you like a cocktail before dinner?'
'Oh, no,' said our circumspect fine example of southern womanhood, 'What ever would I tell my Sunday School class?'
Well, our gentleman was set back a bit, so he didn't say much until after dinner, when he pulled out a pack of cigarettes and asked, 'Would you like a smoke?'
'Oh my goodness no,' said the woman. 'I couldn't face my Sunday School class if I did .'
Well, our boy felt pretty low after that, so they left, got in his car and as he was driving the lady home, they passed the local Holiday Inn. He'd been morally rebuffed twice already, so he figured he had nothing to lose so he ventured forth with, 'Ahhh .. mmmm how would you like to stop at this motel?'
'Sure, that would be nice,' she said in anticipation.
The gentleman couldn't believe his ears, and did a fast u-turn right then and there, and drove back to the motel and checked in.
The next morning, after a wild and passionate night of the most incredible sex and perversions imaginable, the gentleman awoke first. He looked at the lovely Dixie darling lying there in the bed and with remorse thought, 'What the hell have I done? He shook her awake and pleaded, 'I've got to ask you on e thing, whatever are you going to tell your Sunday School class?'
The lady said, 'The same thing I always tell them, 'You don't have to smoke and drink to have a good time.'

Twas the Night Before Elections
'Twas the night before elections
And all through the town
Tempers were flaring
Emotions all up and down!
I, in my bathrobe
With a cat in my lap
Had cut off the TV
Tired of political crap.
When all of a sudden
There arose such a noise
I peered out of my window
Saw Obama and his boys
They had come for my wallet
They wanted my pay
To give to the others
Who had not worked a day!
He snatched up my money
And quick as a wink
Jumped back on his bandwagon
As I gagged from the stink
He then rallied his henchmen
Who were pulling his cart
I could tell they were out
To tear my country apart!
'On Fannie, on Freddie,
On Biden and Ayers!
On Acorn, On Pelosi'
He screamed at the pairs!
They took off for his cause
And as he flew out of sight
I heard him laugh at the nation
Who wouldn't stand up and fight!
So I leave you to think
On this one final note-
IF YOU DONT WANT SOCIALISM
GET OUT AND VOTE!!!!

Get A $2 Bill And Have Some Fun!
Why is this so believable?
We need to quit saving our $2 bills and bring them out in public. The younger generation doesn't know they exist.
On my way home from work, I stopped at Taco Bell for a quick bite to eat. In my billfold are a $50 bill and a $2 bill. I figure that with a $2 bill, I can get something to eat and not have to worry about anyone getting irritated at me for trying to break a $50 bill.
Me: "Hi, I'd like one seven-layer burrito please, to go. "
Server: "That'll be $1.04. Eat in?"
Me: "No, it's to go." At this point, I open my billfold and hand him the $2 bill. He looks at it kind of funny.
Server: "Uh, hang on a sec, I'll be right back." He goes to talk to his manager, who is still within my earshot. The following conversation occurs between the two of them:
Server: "Hey, you ever see a $2 bill?"
Manager: "No. A what?"
Server: "A $2 bill. This guy just gave it to me."
Manager:"Ask for something else. There's no such thing as a $2 bill."
Server: "Yeah, thought so."
He comes back to me and says, "We don't take these. Do you have anything else?"
Me: "Just this fifty. You don't take $2 bills? Why?"
Server: "I don't know."
Me: "See here where it says legal tender?"
Server: "Yeah."
Me:"So, why won't you take it?"
Server: "Well, hang on a sec." He goes back to his manager, who has been watching me like I'm a shoplifter, and says to him, "He says I have to take it."
Manager: "Doesn't he have anything else?"
Server: "Yeah, a fifty. I'll get it and you can open the safe and get change "
Manager: "I'm not opening the safe with him in here."
Server: "What should I do?"
Manager: "Tell him to come back later when he has real money."
Server: "I can't tell him that! You tell him."
Manager: "Just tell him."
Server: "No way! This is weird. I'm going in back."
The manager approaches me and says, "I'm sorry, but we don't take big bills this time of night."
Me: "It's only seven o'clock! Well then, here's a two dollar bill."
Manager: "We don't take those, either."
Me: "Why not?"
Manager: "I think you know why."
Me: "No really, tell me why."
Manager: "Please leave before I call mall security."
Me: "Excuse me?"
Manager: "Please leave before I call mall security."
Me: "What on earth for?"
Manager: "Please, sir."
Me: "Uh, go ahead, call them."
Manager: "Would you please just leave?"
Me: "No."
Manager: "Fine, have it your way then."
Me: "Hey, that's Burger King, isn't it?"
At this point, he backs away from me and calls mall security on the phone around the corner. I have two people staring at me from the dining area, and I begin laughing out loud, just for effect. A few minutes later this 45-year-oldish guy comes in.
Guard: "Yeah, Mike, what's up?"
Manager (whispering): "This guy is trying to give me some (pause) funny money."
Guard: "No kidding! What?"
Manager: "Get this. A two dollar bill."
Guard (incredulous): "Why would a guy fake a two dollar bill?"
Manager: "I don't know. He's kinda weird. He says the only other thing he has is a fifty."
Guard: "Oh, so the fifty's fake!"
Manager: "No, the two dollar bill is."
Guard: "Why would he fake a two dollar bill?"
Manager: "I don't know! Can you talk to him, and get him out of here?"
Guard: "Yeah."
The Security Guard walks over to me.
Guard: "Mike here tells me you have some fake bills you're trying to use."
Me: "No."
Guard: "Lemme see 'em."
Me: "Why?"
Guard: "Do you want me to get the cops in here?"
At this point I am ready to say, "Sure, please!" but I want to eat, so I say "I'm just trying to buy a burrito and pay for it with this two dollar bill.
I put the bill up near his face, and he flinches like I'm taking a swing at him. He takes the bill, turns it over a few times in his hands, and says, "Hey, Mike, what's wrong with this bill?"
Manager: "It's fake."
Guard: "It doesn't look fake to me."
Manager: "But it's a two dollar bill."
Guard: "Yeah?"
Manager: "Well, there's no such thing, is there?"
The security guard and I both look at him like he's an idiot, and it dawns on the guy that he has no clue.
So, it turns out that my burrito was free, and he threw in a small drink and some of those cinnamon thingies, too.
Made me want to get a whole stack of two dollar bills just to see what happens when I try to buy stuff. If I got the right group of people, I could probably end up in jail. You get free food there, too.
Just think. Those two will be voting soon. REALLY scary, isn't it?

Little Johnny
A teacher in Elmira, New York asked her 6th grade class how many of them were Obama fans. Not really knowing what an Obama fan is, but wanting to be liked by the teacher, all the kids raised their hands except for Little Johnny.
The teacher asked Little Johnny why he has decided to be different again. Little Johnny said, "Because I'm not an Obama fan."
The teacher asked, "Why aren't you an Obama fan?"
Johnny said, "Because I'm a Republican." The teacher asked him why he's a Republican. Little Johnny answered, "Well, my Mom's a Republican and my Dad's a Republican, so I'm a Republican."
Annoyed by this answer, the teacher asked, "If your mom was a moron and your dad was an idiot, What would that make you?"
With a big smile, Little Johnny replied, "That would make me an Obama fan."

Threesome
I ended up with an older woman at a club last night. She looked pretty good for a 60-year-old. In fact, she wasn't too bad at all, and I found myself thinking that she probably had a really hot daughter.
We drank a bit, and we had a bit of a snuggle, and she asked if I ever had a "Sportsman's Double?".
"What's that?" I asked.
"It's a mother and daughter threesome," she said.
"Oh," I said as my mind began to embrace the idea, "No, I haven't."
And I wondered what this daughter of hers might look like.
We drank a bit more, and then she said with a wink that tonight was "my lucky night."
We went back to her place. We walked in. She put on the hall light and shouted upstairs, "Mom, you still awake?"

A Cardiologist's Funeral
A cardiologist died and was given an elaborate funeral. A huge heart covered in flowers stood behind the casket during the service.
Following the eulogy, the heart opened, and the casket rolled inside. The heart then closed, sealing the doctor in the beautiful heart forever!
At that point, one of the mourners burst into laughter. When all eyes stared at him, he said, "I'm sorry, I was just thinking of my own funeral. I'm a gynecologist."
The proctologist fainted.

Indian Coffee
An Indian walks into a small prairie town cafe with a shotgun in one hand and pulling a male buffalo with the other.
He says to the waiter, "Want coffee."
The waiter says, "Sure, Chief, coming right up." He gets the Indian a tall mug of coffee.
The Indian drinks the coffee down in one gulp, turns and blasts the buffalo with the shotgun, causing parts of the animal to splatter everywhere and then just walks out.
The next morning the Indian returns. He has his shotgun in one hand, pulling another male buffalo with the other. He walks up to the counter and says to the waiter, "Want coffee."
The waiter says, "Whoa!! We're still cleaning up your mess from yesterday and what was that all about, anyway?"
The Indian smiles and proudly says, "Training for position in U.S. CONGRESS. Come in, drink coffee, shoot the bull, leave mess for others to clean up, disappear for rest of day."

Budweiser
A husband and wife are shopping in their local Wal-Mart and the husband picks up a case of Budweiser and puts it in their shopping cart.
"What do you think you're doing?" asks the wife.
"They're on sale, only $10 for 24 cans," he replies.
"Put them back, we can't afford them," demands the wife and so they carry on shopping.
A few aisles further on along the woman picks up a $20 jar of face cream and put it in the shopping cart.
"What do you think you're doing?" asks the husband.
"It's my face cream. It makes me look beautiful," replies the wife.
Her husband retorts: "So does 24 cans of Budweiser and its half the price."

Ancient Chinese Torture
A young man was lost wandering in a forest, when he came upon a small house. He knocked on the door and was greeted by a very old Chinese man with a long, grey beard.
"I'm lost," said the man. "Can you put me up for the night?"
"Certainly," the Chinese man said, "but on one condition. If you so much as lay a finger on my daughter, I will inflict upon you the three worst Chinese tortures known to man."
"Ok," said the man, thinking that the daughter must be pretty old given her father's age, and entered the house. Before dinner, the daughter came down the stairs. She was young, beautiful, and had a fantastic figure. She was obviously attracted to the young man since she couldn't keep her eyes off him during the meal.
Remembering the old man's warning, he ignored her and went up to bed alone. But during the night, he could bear it no longer, and sneaked into her room for a night of passion. He was careful to keep everything quiet so the old man wouldn't hear. Near dawn he crept back to his room, exhausted, but happy.
He woke to feel a pressure on his chest. Opening his eyes he saw a large rock on his chest with a note on it that read, "Chinese Torture 1: Large rock on chest."
"Well, that's pretty pathetic," he thought. "If that's the best the old man can do then I don't have much to worry about." He picked the large rock, walked over to the window and threw it out.
As he did so he noticed another note on it that read: "Chinese Torture 2: Rock tied to left testicle." In a panic he glanced down and saw the rope was already getting close to the end. Figuring that a few broken bones were better than castration, he jumped out of the window after the boulder. As he plummeted downward he saw a large sign on the ground that read, "Chinese Torture 3: Right testicle tied to bedpost."

Breaststroke
Tryouts for the U.S. Olympic women's marathon swim team were to be held. The first was in California; a swim from Santa Monica to Catalina doing only the breaststroke. Three women signed up for the tryouts - a brunette, a redhead and a blonde.
The race started, and after approximately 14 hours, the brunette staggered up on the shore and was declared the winner. About 40 minutes later, the Redhead crawled ashore and was declared the second place finisher. Nearly 4 hours after that, the blonde finally came ashore and promptly collapsed in front of the worried onlookers.
When the reporters asked why it took her so long to complete this regulation breaststroke race, she replied, "I don't want to sound like I'm a sore loser, but I think those two other girls were using their arms."

Election Ice Fishing
The Presidential election was too close to call. Neither the Republican candidate nor the Democratic candidate had enough votes to win. There was much talk about ballot recounting, court challenges, etc., but a week-long ice fishing competition seemed the sportsmanlike way to settle things. The candidate that caught the most fish at the end of the week would win the election.
Therefore, it was decided that there should be an ice fishing contest between the two candidates to determine the winner.
After much of back and forth discussion, it was decided that the contest take place on a remote frozen lake in northern Minnesota.
There were to be no observers present, and both men were to be sent out separately on this isolated lake and return at 5 P.M. with their catch for counting and verification by a team of neutral parties. At the end of the first day, John McCain returned to the starting line and he had ten fish.
Soon, Obama returned and had no fish. Well, everyone assumed he was just having another "bad hair'" day or something and hopefully, he would catch up the next day.
At the end of the 2nd day John McCain came in with 20 fish and Obama came in again with none.
That evening, Harry Reid got together secretly with Obama and said, "Obama, I think John McCain is a low-life, cheatin' son-of-a-gun. I want you to go out tomorrow and don't even bother with fishing. Just spy on him and see just how he is cheating."
The next night after John McCain returns with 50 fish, Reid asked Obama, "Well, tell me, how is John McCain cheating?"
Obama replied, "Harry, you're not going to believe this, he's cutting holes in the ice."

Guess
The other day I was at the counter of a local business establishment. I turned around and looked behind me. There stood a young blonde female in a yellow tank top with sequined letters on it spelling the word "Guess".
I couldn't resist and said, "Real?"
She was blonde and it didn't register with her, but I did manage to attract the attention of several other individuals at the business.

TOP TEN SIGNS BARACK OBAMA IS OVERCONFIDENT
10. Proposed a bill to change Oklahoma to "Oklabama"
9. Offered Bush 20 bucks for the "Mission Accomplished" banner
8. Asked guy at Staples, "Which chair will work best in an oval-shaped office?"
7. The affair with Barbara Walters
6. Having head measured for Mount Rushmore
5. Guy sits around eating soup all day
4. He's voting for Nader
3. Offered McCain a job in gift shop at Obama presidential library
2. Announced his running mate will be Andy Dick
1. Been cruising for chicks with John Edwards

A lesson on human nature
I was talking to a friend of mine's little girl the other day. I asked her what she wanted to be when she grew up and she replied, "I want to be President!" Both of her parents are liberal Democrats and were standing there. So then I asked her, "If you were President what would be the first thing you would do?"
She replied, "I'd give houses to all the homeless people."
"Wow, what a worthy goal." I told her, "You don't have to wait until you're President to do that. You can come over to my house and mow, pull weeds, and sweep my yard, and I'll pay you $50. Then I'll take you over to the grocery store where this homeless guy hangs out, and you can give him the $50 to use toward a new house."
Since she is only 6, she thought that over for a few seconds. While her Mom glared at me, she looked me straight in the eye and asked, "Why doesn't the homeless guy come over and do the work, and you can just pay him the $50?"
And I said, "Welcome to the Libertarian Party."
Her folks still aren't talking to me.

The Planet is Fine
George Carlin gets it right!
We're so self-important. So self-important. Everybody's going to save something now. "Save the trees, save the bees, save the whales, save those snails." And the greatest arrogance of all: save the planet. What? Are these fucking people kidding me? Save the planet, we don't even know how to take care of ourselves yet. We haven't learned how to care for one another, we're gonna save the fucking planet?

I'm getting tired of that shit. Tired of that shit. I'm tired of fucking Earth Day, I'm tired of these self-righteous environmentalists, these white, bourgeois liberals who think the only thing wrong with this country is there aren't enough bicycle paths. People trying to make the world save for their Volvos. Besides, environmentalists don't give a shit about the planet. They don't care about the planet. Not in the abstract they don't. Not in the abstract they don't. You know what they're interested in? A clean place to live. Their own habitat. They're worried that some day in the future, they might be personally inconvenienced. Narrow, unenlightened self-interest doesn't impress me.

Besides, there is nothing wrong with the planet. Nothing wrong with the planet. The planet is fine. The PEOPLE are fucked. Difference. Difference. The planet is fine. Compared to the people, the planet is doing great. Been here four and a half billion years. Did you ever think about the arithmetic? The planet has been here four and a half billion years. We've been here, what, a hundred thousand? Maybe two hundred thousand? And we've only been engaged in heavy industry for a little over two hundred years. Two hundred years versus four and a half billion. And we have the CONCEIT to think that somehow we're a threat? That somehow we're gonna put in jeopardy this beautiful little blue-green ball that's just a-floatin' around the sun?

The planet has been through a lot worse than us. Been through all kinds of things worse than us. Been through earthquakes, volcanoes, plate tectonics, continental drift, solar flares, sun spots, magnetic storms, the magnetic reversal of the poles...hundreds of thousands of years of bombardment by comets and asteroids and meteors, worlwide floods, tidal waves, worldwide fires, erosion, cosmic rays, recurring ice ages...And we think some plastic bags, and some aluminum cans are going to make a difference? The planet...the planet...the planet isn't going anywhere. WE ARE!

We're going away. Pack your shit, folks. We're going away. And we won't leave much of a trace, either. Thank God for that. Maybe a little styrofoam. Maybe. A little styrofoam. The planet'll be here and we'll be long gone. Just another failed mutation. Just another closed-end biological mistake. An evolutionary cul-de-sac. The planet'll shake us off like a bad case of fleas. A surface nuisance.

You wanna know how the planet's doing? Ask those people at Pompeii, who are frozen into position from volcanic ash, how the planet's doing. You wanna know if the planet's all right, ask those people in Mexico City or Armenia or a hundred other places buried under thousands of tons of earthquake rubble, if they feel like a threat to the planet this week. Or how about those people in Kilowaia, Hawaii, who built their homes right next to an active volcano, and then wonder why they have lava in the living room.

The planet will be here for a long, long, LONG time after we're gone, and it will heal itself, it will cleanse itself, 'cause that's what it does. It's a self-correcting system. The air and the water will recover, the earth will be renewed, and if it's true that plastic is not degradable, well, the planet will simply incorporate plastic into a new pardigm: the earth plus plastic. The earth doesn't share our prejudice towards plastic. Plastic came out of the earth. The earth probably sees plastic as just another one of its children. Could be the only reason the earth allowed us to be spawned from it in the first place. It wanted plastic for itself. Didn't know how to make it. Needed us. Could be the answer to our age-old egocentric philosophical question, "Why are we here?" Plastic...asshole.

So, the plastic is here, our job is done, we can be phased out now. And I think that's begun. Don't you think that's already started? I think, to be fair, the planet sees us as a mild threat. Something to be dealt with. And the planet can defend itself in an organized, collective way, the way a beehive or an ant colony can. A collective defense mechanism. The planet will think of something. What would you do if you were the planet? How would you defend yourself against this troublesome, pesky species? Let's see... Viruses. Viruses might be good. They seem vulnerable to viruses. And, uh...viruses are tricky, always mutating and forming new strains whenever a vaccine is developed. Perhaps, this first virus could be one that compromises the immune system of these creatures. Perhaps a human immunodeficiency virus, making them vulnerable to all sorts of other diseases and infections that might come along. And maybe it could be spread sexually, making them a little reluctant to engage in the act of reproduction.

Well, that's a poetic note. And it's a start. And I can dream, can't I? See I don't worry about the little things: bees, trees, whales, snails. I think we're part of a greater wisdom than we will ever understand. A higher order. Call it what you want. Know what I call it? The Big Electron. The Big Electron...whoooa. Whoooa. Whoooa. It doesn't punish, it doesn't reward, it doesn't judge at all. It just is. And so are we. For a little while."

The Three Little Pigs
Only in New York. This is a true story, proving how fascinating the mind of a six year old is. They think so logically.
A teacher was reading the story of the Three Little Pigs to her class. She came to the part of the story where first pig was trying to gather the building materials for his home.
She read, "and so the pig went up to the man with the wheelbarrow full of straw and said: 'Pardon me sir, but may I have some of that straw to build my house?"
The teacher paused then asked the class, "And what do you think the man said?"
One little boy raised his hand and said very matter-of-factly, "I think the man would have said - 'Well, f*ck me!! A talking pig!'"
The teacher was unable to teach for the next 10 minutes.

The Glass
To the optimist, the glass is half full. To the pessimist, the glass is half empty. To the engineer, the glass is twice as big as it needs to be.

Mexican History
Most people don't know that back in 1912, Hellmann's mayonnaise was manufactured in England. In fact, the Titanic was carrying 12,000 jars of the condiment scheduled for delivery in Vera Cruz, Mexico, which was to be the next port of call for the great ship after its stop in New York.
This would have been the largest single shipment of mayonnaise ever delivered to Mexico. But as we know, the great ship did not make it to New York. The ship hit an iceberg and sank, and the cargo was forever lost.
The people of Mexico, who were crazy about mayonnaise, and were eagerly awaiting its delivery, were disconsolate at the loss. Their anguish was so great, that they declared a National Day of Mourning, which they still observe to this day.
The National Day of Mourning occurs each year on May 5th and is known, of course as, "Sinko De Mayo".

The Preacher
An old country preacher had a teenage son, and it was getting time the boy should give some thought to choosing a profession. Like many young men his age, the boy didn't really know what he wanted to do, and he didn't seem too concerned about it. One day, while the boy was away at school, his father decided to try an experiment. He went into the boy's room and placed on his study table four objects.
1. A bible.
2. A silver dollar.
3. A bottle of whisky.
4. And a Playboy magazine.
"I'll just hide behind the door," the old preacher said to himself. "When he comes home from school today, I'll see which object he picks up.
If it's the bible, he's going to be a preacher like me, and what a blessing that would be! If he picks up the dollar, he's going to be a business man, and that would be okay, too. But if he picks up the bottle, he's going to be a no-good drunken bum, and Lord, what a shame that would be. And worst of all if he picks up that magazine he's going to be a skirt-chasing womanizer."
The old man waited anxiously, and soon heard his son's foot-steps as he entered the house whistling and headed for his room.
The boy tossed his books on the bed, and as he turned to leave the room he spotted the objects on the table. With curiosity in his eye, he walked over to inspect them.
Finally, he picked up the Bible and placed it under his arm. He picked up the silver dollar and dropped into his pocket. He uncorked the bottle and took a big drink, while he admired this month's centerfold.
"Lord have mercy," the old preacher disgustedly whispered. "He's gonna run for Congress."

Best "Out of Office" Automatic e-mail Replies
1. I am currently out of the office at a job interview and will reply to you if I fail to get the position. Please be prepared for my mood.
2. You are receiving this automatic notification because I am out of the office. If I was in, chances are you wouldn't have received anything at all.
3. Sorry to have missed you, but I'm at the doctor's having my brain and heart removed so I can be promoted to our management team.
4. I will be unable to delete all the e-mails you send me until I return from vacation. Please be patient, and your mail will be deleted in the order it was received.
5. Thank you for your e-mail. Your credit card has been charged $5.99 for the first 10 words and $1.99 for each additional word in your message.
6. The e-mail server is unable to verify your server connection. Your message has not been delivered. Please restart your computer and try sending again. (The beauty of this is that when you return, you can see who did this over and over and over.)
7. Thank you for your message, which has been added to a queuing system. You are currently in 352nd place, and can expect to receive a reply in approximately 19 weeks.
8. Hi, I'm thinking about what you've just sent me. Please wait by your PC for my response.
9. I've run away to join a different circus.
10. I will be out of the office for the next two weeks for medical reasons. When I return, please refer to me as "Lucille" instead of Steve.

Thanks for the Email Scams
Thanks to whoever sent me the one about poop in the glue on envelopes because I now have to use a wet towel with every envelope that needs sealing.
Also, now I have to scrub the top of every can I open for the same reason.
I no longer have any savings because I gave it to a sick girl (Penny Brown) who is about to die in the hospital for the 1,387,258th time.
I no longer have any money at all, but that will change once I receive the $15,000 that Bill Gates/Microsoft and AOL are sending me for participating in their special e-mail program.
I no longer worry about my soul because I have 363,214 angels looking out for me, and St. Theresa's novena has granted my every wish.
I no longer eat KFC because their chickens are actually horrible mutant freaks with no eyes or feathers.
I no longer use cancer-causing deodorants even though I smell like a water buffalo on a hot day.
I have learned that my prayers only get answered if I forward an email to seven of my friends and make a wish within five minutes.
I no longer drink Coca Cola because it can remove toilet stains.
I no longer can buy gasoline without taking someone along to watch the car so a serial killer won't crawl in my back seat when I'm pumping gas.
I no longer drink Pepsi or Dr. Pepper since the people who make these products are atheists who refuse to put "Under God" on their cans.
I no longer use Saran wrap in the micro wave because it causes cancer.
I can't boil a cup of water in the microwave anymore because it will blow up in my face disfiguring me for life.
I no longer check the coin return on pay phones because I could be pricked with a needle infected with AIDS.
I no longer go to shopping malls because someone will drug me with a perfume sample and rob me.
I no longer receive packages from UPS or FedEx since they are actually Al Qaeda in disguise.
I no longer shop at Target since they are French and don't support our American troops or the Salvation Army.
I no longer answer the phone because someone will ask me to dial a number for which I will get a phone bill with calls to Jamaica, Uganda, Singapore and Uzbekistan.
I can't use anyone's toilet but mine because a big brown African spider is lurking under the seat to cause me instant death when it bites my butt.
I can't ever pick up $5.00 in the parking lot because it probably was placed there by a sex molester waiting underneath my car to grab my leg.
I can no longer drive my car because I can't buy gas from certain gas companies!
Now, if you don't send this e-mail to at least 144,000 people in the next 70 minutes, a large dove with diarrhea will land on your head at 5:00 PM this afternoon and the fleas from 12 camels will infest your back, causing you to grow a hairy hump. I know this will occur because it actually happened to a friend of my next door neighbor's ex-mother-in-law's second husband's cousin's beautician.
Isn't the email world wonderful?
By the way, a South American scientist from Argentina, after a lengthy study, has discovered that people with insufficient brain activity read their e-mail with their hand on the mouse.
Don't bother taking it off now, it's too late.

Accuracy In The Media
A biker is riding by the zoo, when he sees a little girl leaning into the lion's cage. Suddenly, the lion grabs her by the cuff of her jacket and tries to pull her inside to slaughter her, under the eyes of her screaming parents. The biker jumps off his bike, runs to the cage and hits the lion square on the nose with a powerful punch. Whimpering from the pain the lion jumps back letting go of the girl, and the biker brings her to her terrified parents, who thank him endlessly.
A New York Times reporter has witnessed the whole scene, and addressing the biker, says, "Sir, this was the most gallant and brave thing I have seen a man do in my whole life."
"Why, it was nothing, really, the lion was behind bars. I just saw this little kid in danger, and acted as I felt right."
"Well, I'll make sure this won't go unnoticed. I'm a journalist from the New York Times, you know, and tomorrow's paper will have this on the first page. What motorcycle do you ride and what political affiliation do you have?"
"A Harley Davidson and I am a Republican."
The journalist leaves.
The following morning the biker buys The New York Times to see if it indeed brings news of his actions, and reads, on first page:
BIKER GANG MEMBER ASSAULTS AFRICAN IMMIGRANT AND STEALS HIS LUNCH

Estate Planning
When Joe found out he was going to inherit a fortune when his sickly father died, he decided he needed a woman to enjoy it with.
So, one evening he went to a singles bar where he spotted the most beautiful woman he had ever seen. Her natural beauty took his breath away.
"I may look like just an ordinary man," he said as he walked up to her, "but in just a few years, my father will die, and I'll inherit 20 million dollars."
Impressed, the woman went home with him that evening and, three days later, she became his Stepmother.
Which proves that women are so much better at estate planning than men.

Catholic Education

Little Mary Margaret was not the best student in Catholic School. Usually she slept through the class. One day her teacher, a Nun, called on her while she was sleeping.

"Tell me Mary Margaret, who created the universe?"

When Mary Margaret didn't stir, little Johnny who was her friend sitting behind her, took his pencil and jabbed her in the rear.

"God Almighty!" shouted Mary Margaret.

The Nun said, "Very good," and continued teaching her class.

A little later the Nun asked Mary Margaret, "Who is our Lord and Savior?"

But Mary didn't stir from her slumber.

Once again, Johnny came to her rescue and stuck Mary Margaret in the butt.

"Jesus Christ!!!" shouted Mary Margaret.

The Nun once again said, "Very good," and Mary Margaret fell back sleep.

The Nun asked her a third question, "What did Eve say to Adam after she had her twenty-third child?" Again, Johnny came to the rescue.

This time Mary Margaret jumped up and shouted, "If you stick that damn thing in me one more time, I'll break it in half!"

The nun fainted.

Things I Would Like To Do
Walk up to some guy with a nice brand new car and ask him where he got that nifty dealer sticker on his trunk and ask him if he could maybe get one for me.
Ask some guy with a fat wife: "Did she weigh that much when you married her?" I could ask the same question of some lady with a fat husband, but I really don't care all that much.
Walk up to some clown on a loud Harley and shove something up his exhaust.
Stand at an urban street corner with one of those compressed gas horns. When some jerk comes up with $10,000 worth of woofers in his auto sound system I'll stick the horn in his window and give him a blast.
Stand at the door of a welfare office collecting cell phones.
The next time I encounter a screaming brat in a restaurant, just walk right over there and administer a good spanking.
Hang around a grocery check out stand saying "You're welcome" to every person using food stamps as they check out, just praying that one will say "welcome for what?"

Drunk
An extremely modest man was in the hospital for a series of tests, the last of which had left his bodily systems extremely upset.
Upon making several false alarm trips to the bathroom, he decided the latest episode was another and stayed put. He suddenly filled his bed with diarrhea and was embarrassed beyond his ability to remain rational.
In a complete loss of composure he jumped out of bed, gathered up the bed sheets, and threw them out the hospital window.
A drunk was walking by the hospital when the sheets landed on him. He started yelling, cursing, and swinging his arms violently trying to get the unknown things off, and ended up with the soiled sheets in a tangled pile at his feet.
As the drunk stood there, unsteady on his feet, staring down at the sheets, a hospital security guard, (barely containing his laughter), and who had watched the whole incident, walked up and asked, "What the heck is going on here?"
The drunk, still staring down at the bed sheets in amazement, replied, "I think I just beat the shit out of a ghost."

I Fish On Fridays
A husband and wife came for counseling after 20 years of marriage. When asked what the problem was, the wife went into a passionate, painful tirade listing every problem they had ever had in the 20 years they had been married.
She went on and on and on: neglect, lack of intimacy, emptiness, loneliness, feeling unloved and unlovable, an entire laundry list of unmet needs she had endured over the course of their marriage.
Finally, after allowing this to go on for a sufficient length of time, the therapist got up, walked around the desk and, after asking the wife to stand, embraced and kissed her passionately as her husband watched with a raised eyebrow. The woman shut up and quietly sat down as though in a daze.
The therapist turned to the husband and said, "This is what your wife needs at least three times a week. Can you do this?"
The husband thought for a moment and replied, "Well, I can drop her off here on Mondays and Wednesdays, but on Fridays, I fish."

The Lie Clock
A man died and went to heaven. As he stood in front of St. Peter at the Pearly Gates, he saw a huge wall of clocks behind him. He asked, "What are all those clocks?"
St. Peter answered, "Those are Lie-Clocks. Everyone on Earth has a Lie-Clock. Every time you lie the hands on your clock will move."
"Oh," said the man, "Whose clock is that?"
"That's Mother Teresa's. The hands have never moved, indicating that she never told a lie."
"Incredible," said the man. "And whose clock is that one?"
St. Peter responded, "That's Abraham Lincoln's clock. The hands have moved twice, telling us that Abe told only two lies in his entire life."
"Where's Hillary Clinton's clock?" asked the man.
"Hillary's clock is in Jesus' office. He's using it as a ceiling fan."

The Box Under Bill & Hillary's Bed
When Bill and Hillary first got married Bill said, "I am putting a box under the bed. You must promise never to look in it."
In all their 30 years of marriage, Hillary never looked. On the afternoon of their 30th anniversary, curiosity got the best of her and she lifted the lid and peeked inside. In the box was 3 empty beer cans and $81,874.25 in cash.
She closed the box and put it back under the bed. Now that she knew what was in the box, she was doubly curious as to why there even was such a box with such contents. That evening, they were out for a special anniversary dinner.
After dinner, Hillary could no longer contain her curiosity and she confessed, saying, "I am so sorry, Bill. For all these years, I kept my promise and never looked into the box under our bed. However, today the temptation was too much and I gave in. But now I need to know, why do you keep the 3 beer cans in the box?"
Bill thought for a while and said, "I guess after all these years you deserve to know the truth. Whenever I was unfaithful to you, I put an empty beer can in the box under the bed to remind myself not to do it again."
Hillary was shocked, but said, "Hmmm, Jennifer, Paula and Monica. I am very disappointed and saddened by your behavior. However, since you are addicted to sex I guess it does happen and I guess 3 times is not that bad considering your problem."
Bill thanked her for being so understanding. They hugged and made their peace. A little while later Hillary asked Bill, "So why do you have all that money in the box?"
Bill answered, "Well, whenever the box filled up with empty cans, I took them to the recycling center and redeemed them for cash."

Nair
My neighbor found out her dog could hardly hear so she took it to the veterinarian. He found the problem was hair in it's ears and cleaned both ears and the dog could hear fine.
The vet told the lady if she wanted to keep this from reoccurring she should go to the store and get some "Nair" hair remover and rub in it's ears once a month.
The lady went to the drug store and got some "Nair" hair remover. At the register, the druggist told her, "If you're going to use this under your arms, don't use deodorant for a few days."
The lady said, "I'm not using it under my arms."
The druggist said "If you're using it on your legs, don't shave for a couple of days."
The lady said, "I'm not using it on my legs either; and if you must know, I'm using it on my schnauzer."
The druggist said, "Stay off your bicycle for a week."

Breakfast With President Bush
Dick Cheney and George W. Bush are having breakfast at the White House.
The attractive waitress asks Cheney what he would like, and he replies, "I'd like a bowl of oatmeal and some fruit."
"And what can I get for you, Mr. President?" George W. looks up from his menu and replies with his trademark wink and slight grin, "How about a quickie this morning?"
"Why, Mr. President!" the waitress exclaims, "How rude! You're starting to act like President Clinton", and she storms away.
Cheney leans over to Bush and whispers, "It's pronounced 'quiche'''.

THE ZEN OF SARCASM
Do not walk behind me, for I may not lead. Do not walk ahead of me, for I may not follow. Do not walk beside me either. Just pretty much leave me the hell alone.
The journey of a thousand miles begins with a broken fan belt and leaky tire.
It is always darkest before dawn. So if you're going to steal your neighbor's newspaper, that's the time to do it.
Don't be irreplaceable. If you can't be replaced, you can't be promoted
Always remember that you're unique. Just like everyone else.
Never test the depth of the water with both feet.
If you think nobody cares if you're alive, try missing a couple of car payments.
Before you criticize someone, you should walk a mile in their shoes. That way, when you criticize them, you're a mile away and you have their shoes.
If at first you don't succeed, skydiving is probably not for you.
Give a man a fish and he will eat for a day. Teach him how to fish, and he will sit in a boat and drink beer all day.
If you lend someone $20 and never see that person again, it was probably a wise investment.
If you tell the truth, you don't have to remember anything.
Some days you're the bug; some days you're the windshield.
Everyone seems normal until you get to know them.
The quickest way to double your money is to fold it in half and put it back in your pocket.
A closed mouth gathers no foot.
Duct tape is like "The Force." It has a light side and a dark side, and it holds the universe together.
There are two theories to arguing with women. Neither one works.
Experience is something you don't get until just after you need it.

YOU MAY BE A TALIBAN IF:
1. You refine heroin for a living, but you have a moral objection to beer.
2. You own a $3,000 machine gun and $5,000 rocket launcher, but you can't afford shoes.
3. You have more wives than teeth.
4. You wipe your butt with your bare left hand, but consider bacon "unclean."
5. You think vests come in two styles: bulletproof and suicide.
6. You can't think of anyone you HAVEN'T declared Jihad against.
7. You consider television dangerous, but routinely carry explosives in your clothing.
8. You were amazed to discover that cell phones have uses other than setting off roadside bombs.
9. You've ever uttered the phrase, "I love what you've done with your cave."
10. You have nothing against women and think every man should own at least one.
11. You bathe at least monthly whether necessary or not.
12. You've ever had a crush on your neighbor's goat.
Many of these things may apply to more than the Taliban.

Speeding Ticket
Two California Highway Patrol Officers were conducting speeding enforcement on I-15, North of MCAS Miramar. One of the officers was using a hand held radar device to check speeding vehicles approaching near the crest of a hill. The officers were suddenly surprised when the radar gun began reading 300 miles per hour. The officer attempted to reset the radar gun, but it would not reset and turned off.
Just then a deafening roar over the treetops revealed that the radar had in fact locked onto a USMC F/A-18 Hornet, which was engaged in a low flying exercise near the location
Back at the CHP Headquarters the Patrol Captain fired off a complaint to the USMC Base Commander.
Back came a reply in true USMC style:
"Thank you for the message, which allows us to complete the file on this incident. You may be interested to know that the tactical computer in the Hornet had detected the presence of, and subsequently locked onto your hostile radar equipment and automatically sent a jamming signal back to it. Furthermore, an air to ground missile aboard the fully armed aircraft had also automatically locked onto your equipment. Fortunately the Marine Pilot flying the Hornet recognized the situation for what it was, quickly responded to the missile system alert status and was able to override the automated defense system before the missile was launched and your hostile radar was destroyed. Thank you for your concerns".

Four Friends
Four friends, who hadn't seen each other in 30 years, reunited at a party. After several drinks, one of the men had to use the restroom. Those who remained talked about their kids.
The first guy said, "My son is my pride and joy. He started working at a successful company at the bottom of the barrel. He studied Economics and Business Administration and soon began to climb the corporate ladder and now he's the President of the company. He became so rich that he gave his best friend a top of the line Mercedes for his birthday."
The second guy said, "Darn, that's terrific! My son is also my pride and joy. He started working for a big airline, and then went to flight school to become a pilot. Eventually he became a partner in the company, where he owns the majority of its assets. He's so rich that he gave his best a friend a brand new jet for his birthday."
The third man said: "Well, that's terrific! My son studied in the best universities and became an engineer. Then he started his own construction company and is now a multimillionaire. He also gave away something very nice and expensive to his best friend for his birthday: a 30,000 square foot mansion."
The three friends congratulated each other just as the fourth returned from the restroom and asked: "What are all the congratulations for?"
One of the three said: "We were talking about the pride we feel for the successes of our sons. What about your son?"
The fourth man replied: "My son is gay and makes a living dancing as a stripper at a nightclub."
The three friends said: "What a shame, what a disappointment."
The fourth man replied: "No, I'm not ashamed. He's my son and I love him. And he hasn't done too bad either. His birthday was two weeks ago, and he received a beautiful 30,000 square foot mansion, a brand new jet and a top of the line Mercedes from his three boyfriends."

Political Correctness
Due to the climate of political correctness now pervading America, Kentuckians, Tennesseans and West Virginians will no longer be referred to as "HILLBILLIES."
You must now refer to them as APPALACHIAN-AMERICANS.
And furthermore
HOW TO SPEAK ABOUT WOMEN AND BE POLITICALLY CORRECT:
1. She is not a "BABE" or a "CHICK" - She is a "BREASTED AMERICAN."
2. She is not "EASY" - She is "HORIZONTALLY ACCESSIBLE."
3. She is not a "DUMB BLONDE" - She is a "LIGHT-HAIRED DETOUR OFF THE INFORMATION SUPERHIGHWAY."
4. She has not "BEEN AROUND" - She is a "PREVIOUSLY-ENJOYED COMPANION."
5. She does not "NAG" you - She becomes "VERBALLY REPETITIVE."
6. She is not a "TWO-BIT HOOKER" - She is a "LOW COST PROVIDER."
HOW TO SPEAK ABOUT MEN AND BE POLITICALLY CORRECT:
1. He does not have a "BEER GUT" - He has developed a "LIQUID GRAIN STORAGE FACILITY."
2. He is not a "BAD DANCER" - He is "OVERLY CAUCASIAN."
3. He does not "GET LOST ALL THE TIME" - He "INVESTIGATES ALTERNATIVE DESTINATIONS."
4. He is not "BALDING" - He is in "FOLLICLE REGRESSION."
5. He does not act like a "TOTAL ASS" - He develops a case of "RECTAL-CRANIAL INVERSION."

Priest on the Bus
A little boy got on the bus, sat next to a man reading a book, and noticed he had his collar on backwards. The little boy asked why he wore his collar backwards.
The man, who was a priest said, "I am a Father."
The little boy replied, "My Daddy doesn't wear his collar like that."
The priest looked up from his book and answered, "I am the Father of many."
The boy said, "My Dad has 4 boys, 4 girls and two grandchildren and he doesn't wear his collar that way!"
The priest, getting impatient said, "I am the Father of hundreds," and went back to reading his book.
The little boy sat quietly thinking for a while, then leaned over and said, "Maybe you should wear a condom and your pants backwards instead of your collar."

Political Justice
While walking down the street one day a US senator is tragically hit by a truck and dies. His soul arrives in heaven and is met by St. Peter at the entrance.
"Welcome to heaven," says St. Peter. "Before you settle in, it seems there is a problem. We seldom see a high official around these parts, you see, so we're not sure what to do with you."
"No problem, just let me in," says the man.
"Well, I'd like to, but I have orders from higher up. What we'll do is have you spend one day in hell and one in heaven. Then you can choose where to spend eternity."
"Really, I've made up my mind. I want to be in heaven," says the senator.
"I'm sorry, but we have our rules."
And with that, St. Peter escorts him to the elevator and he goes down, down, down to hell. The doors open and he finds himself in the middle of a green golf course. In the distance is a clubhouse and standing in front of it are all his friends and other politicians who had worked with him.
Everyone is very happy and in evening dress. They run to greet him, shake his hand, and reminisce about the good times they had while getting rich at the expense of the people. They play a friendly game of golf and then dine on lobster, caviar and champagne.
Also present is the devil, who really is a very friendly guy who has a good time dancing and telling jokes. They are having such a good time that before he realizes it, it is time to go.
Everyone gives him a hearty farewell and waves while the elevator rises.
The elevator goes up, up, up and the door reopens on heaven where St. Peter is waiting for him.
"Now it' s time to visit heaven."
So, 24 hours pass with the senator joining a group of contented souls moving from cloud to cloud, playing the harp and singing. They have a good time and, before he realizes it, the 24 hours have gone by and St. Peter returns.
"Well, then, you've spent a day in hell and another in heaven. Now choose your eternity."
The senator reflects for a minute, then he answers, "Well, I would never have said it before, I mean heaven has been delightful, but I think I would be better off in hell."
So, St. Peter escorts him to the elevator and he goes down, down, down to hell.
Now the doors of the elevator open and he's in the middle of a barren land covered with waste and garbage.
He sees all his friends, dressed in rags, picking up the trash and putting it in black bags as more trash falls from above.
The devil comes over to him and puts his arm around his shoulder.
"I don't understand," stammers the senator. "Yesterday I was here and there was a golf course and clubhouse, and we ate lobster and caviar, drank champagne, and danced and had a great time. Now there's just a wasteland full of garbage and my friends look miserable. What happened?"
The devil looks at him, smiles and says, "Yesterday we were campaigning. Today you voted."

An Atheist In The Woods
An atheist was walking through the woods in the Bob Marshall Wilderness in Western Montana. He said to himself, "What majestic trees! What powerful rivers! What beautiful animals!"
As he was walking alongside the South Fork of the Flathead River, he heard a rustling in the bushes behind him. He turned to look and saw a 7-foot grizzly bear charge towards him.
He ran as fast as he could up the path. He looked over his shoulder & saw that the bear was closing in on him. He looked over his shoulder again, and the bear was even closer. He tripped and fell on the ground. He rolled over to pick himself up but saw that the bear was right on top of him, reaching for him with his left paw & raising his right paw to strike him.
At that instant the Atheist cried out, "Oh my God!"
Time Stopped. The bear froze. The forest was silent.
As a bright light shone upon the man, a voice came out of the sky. "You deny my existence for all these years, teach others I don't exist and even credit creation to cosmic accident. Do you expect me to help you out of this predicament? Am I to count you as a believer?"
The atheist looked directly into the light, "It would be hypocritical of me to suddenly ask you to treat me as a Christian now, but perhaps you could make the BEAR a Christian?"
"Very Well", said the voice.
The light went out. The sounds of the forest resumed. And the bear dropped his right paw, brought both paws together, bowed his head & spoke:
"Lord, bless this food, which I am about to receive from Thy bounty through Christ our Lord, Amen."

Thoughts For 2008
Life is sexually transmitted.
Good health is merely the slowest possible rate at which one can die.
Men have two emotions: Hungry and Horny. If you see him without an erection, make him a sandwich.
Give a person a fish and you feed them for a day; teach a person to use the Internet and they won't bother you for weeks.
Some people are like a Slinky, not really good for anything, but you still can't help but smile when you shove them down the stairs.
Health nuts are going to feel stupid someday, lying in hospitals dying of nothing.
In the '60's, people took acid to make the world weird. Now the world is weird and people take Prozac to make it normal.
"Life is like a jar of jalapeños. What you do today, might burn your a$$ tomorrow."