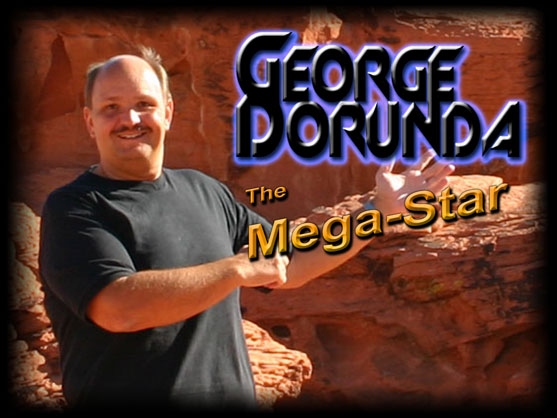 Info-Tainment Comedy Collection 2010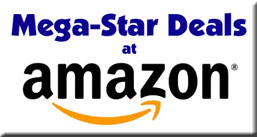 Spam: Ever wondered what would happen if you replied to one of those emails that solicit money?
The African prince
To: Bob Servant
Subject: Delete This At Your Peril
FROM HIS ROYAL HIGHNEST, JACK THOMPSON
Dear sir,
Permit me to inform you of my desire of going into business. I am JACK THOMPSON, only son of late King Arawi of tribal land. My father was a very wealthy traditional ruler, poisoned by his rivals. Before his death here in Togo he told me of a trunk containing $75m kept in a security company. I now seek a foreign partner where I will transfer the proceeds for investment as you advise. I am willing to offer 20% of the sum as a compensation for your effort/input and 5% for any expenses. Thanks and God bless,
JACK THOMPSON
From: Bob Servant
To: Jack Thompson
Good morning your Majesty,
I want 30%, and not a penny less,
Your Servant,
Bob Servant
From: Jack Thompson
To: Bob Servant
Hello Bob,
See these percentages was arranged by the bank and not me. If you insist on getting 30% of the money i have to call the bank. Pls send your: FULL NAME. CONTACT PHONE NUMBER. ACCOUNT NUMBER. COUNTRY/STATE. I will be expecting those details. thanks.
JACK THOMPSON
From: Bob Servant
To: Jack Thompson
Hello Jack,
I'm afraid I just cannot take my share in cash, too dangerous. I could take it in diamonds, gold, or livestock (lions). My neighbour, Frank Theplank, has a private zoo. He is willing to pay $80,000 for every lion I can get him,
Bob
From: Jack Thompson
To: Bob Servant
Hello Bob,
I have made arrangement in transporting the 4 lions to you. So give me your phone number for better communication and bank information,
Thanks,
Jack
From: Bob Servant
To: Jack Thompson
Hi Jack,
I just popped my head over the garden wall and had a word with Frank. He has asked me to pass on a few questions - Are they male or female? Are they in good physical condition? Do they talk? Thank you, my friend, and don't worry, I have booked in to see the bank manager tomorrow morning,
Bob
From: Jack Thompson
To: Bob Servant
Hello Bob,
Hope fine. Answer to the questions:
1. The lions are all male lions and are very healthy.
2. I don't think I have ever seen a lion that talks.
I don't know if you are also interested in leopards cause my friend works in the Government Zoo and he could find a leopard for you? Remember to speak to your bank tomorrow.
Thanks,
Jack
From: Bob Servant
To: Jack Thompson
Jack,
Frank just called, he will take the following - 4 lions, 2 leopards, 1 elephant, 1 alligator, 2 parrots, 1 hedgehog. And, of course, the talking lion? Frank has a good few quid. He's worked for me on various bits and bobs, and I've always looked after him, so I think we should put our necks out on this one and make sure the lions talk.
Bob
From: Jack Thompson
To: Bob Servant
Hello Bob.
I will only be able to get: 4 lions, 2 leopards, 1 alligator. Bob, please send the £1,700 now. I think one of the lions may talk a little. Thanks,
Jack
From: Bob Servant
To: Jack Thompson
Hello Jack,
Sorry about the delay. Frank wants to know a last couple of things - Can he call the lions "FANCY PANTS" and "BRYAN"? Do the leopards sing, and are they willing to wear clothes?
All the best babes,
Bob
From: Jack Thompson
To: Bob Servant
Hello Bob,
As for the lions, you can call them any name provided you shout when talking to them and always use the same name. And trained leopards like the one I have for you will wear any clothes you buy for them OK. Please send the money today,
Jack
From: Bob Servant
To: Jack Thompson
Jack,
I have some bad news, my friend. I have just been to the bank and the guy there said that I cannot send you any money as I do not have any in my account. In actual fact, it turns out that I owe them over eight grand. I'm really sorry, Jack, I hope I haven't wasted your time, but I'm afraid that the deal is off. Good luck my friend, and good luck with the animals.
Love,
Bob
No reply
Russian lady #1
From: Olga
To: Bob Servant
Subject: From Olga
Hello,
I look for someone who is looking for love! My name is Olga Goldovsky. I am 28, a person who loves to joke, attractive, suave and caring. I live in a wonderful part of our Earth named Chelyabinsk, in Ural mountains. My favourite colour is white, colour of innocence. My favourite flowers are white lilies and I wish that on my wedding day. I sincerely want to know you better and hope you want the same.
Best wishes,
Olga
From: Bob Servant
To: Olga
Olga,
What a welcome surprise. Tell me - are you athletic? Do you have any statistics (just basic stuff - 100m, hurdles, javelin) that you could offer in evidence?
Your Servant,
Bob Servant
From: Olga
To: Bob Servant
I am fine and very glad you answered. I'd like to devote my life to you, to give you my soul and body.
With kisses,
Olga
From: Bob Servant
To: Olga
Olga,
You are a wonderful woman, but we have a problem. I asked you a question you did not answer. If you want to be my wife, then it is vital that you listen to me, otherwise the whole house of cards will collapse directly into our eyeballs.
Bob
From: Olga
To: Bob Servant
My dear Bob,
Dear, telling the truth, I didn't understand exactly your question. I dream often about having my own house but it is very expensive to do so. I am looking for full commitment, friendship and romance from you.
With tender thoughts,
Olga
From: Bob Servant
To: Olga
Olga,
I'll be honest, I'm surprised at just how forcefully you are throwing yourself into this relationship but you're such a cracking piece of skirt that you won't be getting any arguments from me. I think you are giving up a little easily on the housing issue.
Bob
From: Olga
To: Bob Servant
Dear Sir,
We inform you that Olga is our client. She uses our internet and translation services. She is very interested in you and further correspondence. The services we provide are: one month of unlimited correspondence - 200 USD; two months - 350 USD; three months - 500 USD.
Principal of "Lotos",
Sasha Malikov
From: Bob Servant
To: Olga
Sasha,
Thanks for getting in touch. I must say, it's very decent of her to let you use her email address. Olga is an absolute gem, isn't she?
Bob
From: Olga
To: Bob Servant
Dear Sir,
Olga comes to the firm every day and asks whether you write. Send money today, even $50, to get started. But do not hesitate too long. There is an English man who wants to take Olga on vacation already.
Sasha
From: Bob Servant
To: Olga
You what?! Where's he taking her? You'd better warn him off, Sasha, I'm serious.
From: Olga
To: Bob Servant
He is talking about taking her to Jamaica. If you are quick and pay money into your account, I can talk her into coming to your country if you add money enough for air fare.
Sasha
From: Bob Servant
To: Olga
Sasha,
This is going to knock your socks off. I want you AND Olga to come to Scotland. We are going to form a business. I can't get this English bigshot out of my head. I'm not a jealous man but I don't want Olga to arrive in Broughty Ferry and have just a tiny bit of her saying, "I wish I was in Jamaica." And I know you and Olga are two people who aren't interested in handouts.
I know I'm asking a lot. You've worked like a soldier to build up Lotos from scratch, but this could be an opportunity to get away from the madness of the Lotos office. What do you say?
From: Olga
To: Bob Servant
Bob,
Olga and I have considered this and decided that yes, we will both come to your country. The air fare for Olga is $1,400. I will pay my own air fare, but to close my business here is a fine of $2,000. Can you send by Western Union?
From: Bob Servant
To: Olga
Sasha,
Great news. I'll book Olga's flight directly. What's her passport number?
From: Olga
To: Bob Servant
Bob,
If you send me the money, then we will book Olga's flight here. Can you send the $3,400 today?
From: Bob Servant
To: Olga
What difference does it make if I just book it?
From: Olga
To: Bob Servant
OK Bob,
YOU MUST SEND $3,400 THROUGH WESTERN UNION. Olga is worried and a little angry.
Sasha
From Bob Servant
To: Olga
I give up
No reply
The unmissable business opportunity
From: LANZHOU GLOBAL LTD
To: Bob Servant
Subject: JOB OPPORTUNITY/ MAKE MORE INCOME
Dear Sir/Madam,
We are Lanzhou Global, a specialist in the production of rubber belts such as power transmission belts, conveyor belts, etc. We need agents to receive payment in bank wire transfers and to resend the money to us. You earn 10% from each operation. Your job is absolutely legal. You can earn up to 3,000-4,000 pounds monthly.
Best regards,
Admin/Human Resources Manager,
Xiong Li
From: Bob Servant
To: LANZHOU GLOBAL LTD
Hello there
My name is Bob Servant and I am a semi-retired window cleaner. I am very interested in working for your company. I have a big garage that I could convert into an office?
Many thanks,
Bob
PS What would be my job title?
PPS Is there a uniform?
From: LANZHOU GLOBAL LTD
To: Bob Servant
Hello Bob,
Thanks a lot. Listen Bob, this job does not require your much time or space. You do not need a uniform for this and get 10% of each payment. You can give yourself any title you want. Please give us your full personal and banking details so we can get started with this now Bob, Thanks,
Xiong
From: Bob Servant
To: LANZHOU GLOBAL LTD
Xiong,
I am an old-fashioned kind of man and as far as I'm concerned if you are working then you wear a uniform. What kind of look do you go for? Do you wear a suit or a branded tracksuit? I want something tight, that's vital. It makes me feel alert.
Your new employee, a proud member of the Lanzhou Team,
The Big Man, Bob Servant
From: LANZHOU GLOBAL LTD
To: Bob Servant
Hello Big Man!
We are glad to have you as our staff, please send the information that we need. Do what you think is best for a uniform, Bob. We trust you. I wear a suit.
From: Bob Servant
To: LANZHOU GLOBAL LTD
Xiong,
Hello boss! I have been trying like a bastard to find the right uniform for the job and I think I have it - a boilersuit that I bought for £30. I've really enjoyed my first two days of working for LANZHOU GLOBAL LTD. It's been all go, but I have had a great time. I'll get to grips with the form tomorrow.
Yours loyally,
Bob
From: LANZHOU GLOBAL LTD
To: Bob Servant
Dear Bob,
The uniform sounds perfect. You should wear it when you are doing your business as you will look smart.
Bob, do not hesitate to send back your job application form. It is very important and we need this information for our system.
XIONG
From: Bob Servant
To: LANZHOU GLOBAL LTD
Xiong,
I have been very, very busy. I know you want to get these forms done, but it's not all about paperwork in business, Xiong, you should know that. What we need, Xiong, is to let people know that we are here and we mean business. Rubber belt business.
I've started spreading the word locally. I have also been thinking about a staff night out. Obviously, as things stand there is just me here in the Scottish office, but I was thinking of inviting a couple of people. I think that Chinese would be the most appropriate, as I'm sure you agree!
Is that OK? Shall I just keep a receipt and send it over to you?
Your Faithful Employee and Friend,
Bob Servant
From: LANZHOU GLOBAL LTD
To: Bob Servant
Bob,
Thank you again for your hard work for the company. I think that the party is a good idea, and yes we would prefer you to eat at a Chinese restaurant. But Bob, you have still not given us your national insurance number, bank account information and phone number right away.
Please hurry Bob
Xiong
From: Bob Servant
To: LANZHOU GLOBAL LTD
Xiong,
My friend. We've had some good times together. We've laughed and joked and worked damn hard to get LANZHOU GLOBAL LTD the respect that it undoubtedly deserves. But things change, my friend. I'd like to place on record how much I have enjoyed my time working with LANZHOU GLOBAL LTD. I suppose this is goodbye, Xiong. I will never, ever forget you.
Your ex-employee but lifelong friend,
Bob "Xiong" Servant
From: LANZHOU GLOBAL LTD
To: Bob Servant
Hi, How are you? I know from the start you are a clown, I laugh a lot when i read from you.
From: Bob Servant
To: LANZHOU GLOBAL LTD
Hello there,
Yes, I was pulling your leg. All the very best with the old "Lanzhou" line. If you don't mind me saying so, I think it needs a bit of polishing. Tell me, where are you from and do many people actually fall for this stuff?
Stay strong,
Bob Servant
From: LANZHOU GLOBAL LTD
To: Bob Servant
Hello Bob,
Of course many people do fall for it, you know lots of gimimicks now and you make your cash. I am from Malaysia, tell me more about you.
No reply
Russian lady #2
From: Natalia
To: Bob Servant
Hello! I hope that you have good day and good mood. I want to tell a little about myself now. My name is Natalia. I'm 25, I live In Russia. I hope to find the serious relations with the man in the internet. I live with my grandmother.
Your friend Natalia
From: Bob Servant
To: Natalia
Natalia,
Thank you for your entertaining letter. It sounds to me like you and your grandmother have wonderful lives over there in Russia.
Bob "Bob" Servant
From: Natalia
To: Bob Servant
Dear Bob.
My grandmother is sick a little and today I shall prepare the Chinese hen and vegetable salad.
Probably you love the tasty foodstuffs. We have proverb: "The way to heart of the man passes through his stomach!" Therefore I shall reach your heart with the help of my culinary abilities. It is a joke!!! Now I go on kitchen. I hope, my grandmother will be pleased. She is a little sick and I am scared some for her.
Natalia
From: Bob Servant
To: Natalia
Natalia,
Thanks a lot for that joke. It was top class. If you keep them coming, we'll get along just fine.
I hope your meal with your grandmother went well. She sounds like a real character and I'm sure she enjoyed her Chinese hen. She bloody loves that stuff and she always has. But that's her all over, she's just very good fun.
Bob
Russian lady #3
From: Natalia
To: Bob Servant
Lovely Bob,
Your letter was such warm. I love to dance and dream that sometime I shall dance a waltz with you. You imagine, in a black tuxedo, me in a white dress, we softly addressed to each other in eyes.
You would like to dance with me a waltz?
Natalia
From: Bob Servant
To: Natalia
Natalia,
I would give everything I own to dance a waltz with you at a big fancy do. Imagine, my dear - you in a cocktail dress and myself in an old, ill-fitting tuxedo far too tight around my bottom that hitched halfway up my shins as I walked and made it hard for me to breathe. It would be so beautiful, Natalia, a real fairy-tale ending to this whole courting business.
All the best,
Bob
From: Natalia
To: Bob Servant
Hi my lovely friend Bob.
My grandmother has bad health. I today have visited church and has put a candle, that you always were accompanied with good luck. I also put candle for my grandmother. I must go now to care for her.
Yours, Natalia
From: Bob Servant
To: Natalia
How's tricks badgerface? I'm sorry to hear about your grandmother. I hope she doesn't get ill in such a way that would mean you'd have to ask me for a few quid. Though I'm sure that won't happen.
Your Servant,
Bob Servant
From: Natalia
To: Bob Servant
Greetings Bob
My grandmother is in hospital in a critical condition. The doctor gives us the list which we should buy medicines. If we do not buy everything, grandmother die. Help me please my love. I very much strongly love you. And we required beside $450US more.
Natalia
From: Bob Servant
To: Natalia
My Darling, this is terrible news. Who could have seen this coming? Your grandmother is a fantastic little chap. Tell her to be strong and to hang on. Because... I AM COMING TO SAVE YOU . That's right Natalia, I'm coming to Russia! Tell me what medicines your grandmother needs asap. I am going to the travel agents this afternoon.
Bob Servant x x
From: Natalia
To: Bob Servant
Hello My Love Bob.
I am glad that you to want to arrive to me to Russia. But Russia the dangerous country with terror and murder frequently to kidnap. Buying the medicine would be better and faster. It is just $450 and for a businessman like you this might be OK?
Natalia
From: Bob Servant
To: Natalia
Natalia,
Russia sounds really terrible. I can understand your fear for me but I would be a coward of a man if I refused to come there. Your grandmother is clearly the priority. Where do you live exactly Natalia, and do I need any jabs?
Bob
From: Natalia
To: Bob Servant
Bob,
My grandmother is very sick, you must send the money for the medicine or the doctor says she will die. You can visit later to me or I come to your country. For now we must have $450US for medicine.
Please quick
Natalia
From: Bob Servant
To: Natalia
Natalia,
I had a good think about it on the bus home and I have decided, reluctantly, that I can't come to Russia and, frankly, I shouldn't let myself get wrapped up in the whole sorry mess. I hope you and your grandmother get through this. I'm sure you will as you are a tough couple of blighters.
Yours,
Bob Servant
No reply

What's All This Ruckus about Gays in the Military?
I don't give an airborne fornication about gays in military. Just want my phone to work. I have my priorities. We'll need new ranks now that gays will be OK in the military. Let's start with Stiff Sergeant. Or here's another: Rear Admiral. That gives an all new meaning to the rank of seamen. Actually, I don't think they'll ever talk about troops "bringing up the rear" anymore. Or how about U.S.N. Chief Pretty Officer?
OK. All is calm. All is bright. That should stir up a little hate mail.

Blonde guys on an island (Time to pick on blonde men for a change)
There are three blonde guys stranded on an island. Suddenly a fairy appears and offers to grant each one of them a wish.
The first blonde asks to be intelligent. Instantly, he is turned into a brown haired man and swims off the island.
The next one asks to be even more intelligent than the previous one, so instantly he is turned into a black haired man. The black haired man builds a boat and sails off the island.
The third blonde asks to become even more intelligent than the previous two. The fairy turns him into a woman, and she walks across the bridge.

APPLE DOES IT AGAIN
Apple announced today that it has developed a breast implant that can store and play music. The iTit will cost from $499 to $699, depending on cup and speaker size. This is considered a major social breakthrough, because women are always complaining about men staring at their breasts and not listening to them.

Mrs. Murphy's Milk Bath
Mrs. Murphy was born, raised, and lived in Dublin all her life. The two things she wanted most was to win the Irish Sweepstakes and buy enough milk to take a milk bath. Milk baths are good for the complexion, doncha know.
So anyway, after years of playing the Sweepstakes, she finally wins millions. The next day, Mr. O'Brien the milkman stops by to make his delivery.
"How many quarts o' milk will ye be takin' t'day?", asked Mr. O'Brien.
"Well", says Mrs. Murphy, "I'll be takin' 50 quarts o' milk fer meself today".
"50 quarts o' milk?!?", exclaims Mr. O'Brien. "Why in the name of Jesus, Mary and Joseph, do ye need 50 quarts o' milk?"
"Well", says Mrs Murphy, "I've been playin' the Irish Sweepstakes fer years, and as everybody knows, I've always wanted t' win and have enough money to have meself a good milk bath". "So, I'll be takin' 50 quarts".
"Okay", says Mr. O'Brien, "Would ye be takin' it pasteurized?"
"No", says Mrs. Murphy. "Up to me tits would be fine."

He's a martyr now
Two Middle East mothers are sitting in a cafe chatting over a plate of tabouli and a pint of goat's milk.
The older of the two pulls a bag out of her purse and starts flipping through photos. They start reminiscing.
''This is my oldest son, Mujibar. He would have been 24 years old now.''
''Yes, I remember him as a baby'' says the other mother cheerfully.
"He's a martyr now though" the mother confides.
"Oh, so sad dear'' says the other.
''And this is my second son, Khalid. He would have been 21.''
''Oh, I remember him,'' says the other happily, ''he had such curly hair when he was born.''
''He's a martyr too'' says the mother quietly..
''Oh, gracious me .. . . '' says the other.
''And this is my third son. My baby. My beautiful Ahmed.
He would have been 18'', she whispers.
"Yes" says the friend enthusiastically, ''I remember when he first started school''
''He's a martyr also,'' says the mother, with tears in her eyes.
After a pause and a deep sigh, the second Muslim mother looks wistfully at the photographs and, searching for the right words, finally says . . .
"They blow up so fast, don't they?"

Partying: You're doing it wrong

Paris Facts
There are more dogs than children in the city of Paris. Additionally, there are more frogs than dogs in the city of Paris.
It's a joke. I can see the hate mail coming.

A New Business
A friend just started his own business, making landmines that look like prayer mats.
It's doing well.
He says Prophets are going through the roof.


If one synchronized swimmer drowns, do the rest drown too?

Does the little mermaid wear an algebra?

If you spin an oriental person in a circle several times, do they become disoriented?

Sign at Proctologist's Office:
For faster service, please back in. (OK, that was pretty awful, but it's early)

Sign at gynecologist's office:
Dr. Jones at your cervix.

The Giraffe
Giraffe walks into a bar: "Hey guys! The high balls are on me!"

Church Organist
There was this small church down in Texas that had a very big-busted organist. Her breasts were so huge that they bounced and jiggled while she played the organ. Unfortunately, she distracted the congregation considerably. The very proper church ladies were appalled. They said something had to be done about this or they would have to get another Organist.
So, one of the ladies approached her very discreetly and told her to mash up some green Persimmons and rub them on the nipples of her breasts and maybe they would shrink in size, but warned her to not eat any of the green Persimmons, though, 'because they are so sour they will make your mouth pucker up and you won't be able to talk properly for a while'.
She agreed to try it.
The following Sunday morning the minister got up in the pulpit and said...
'Dew to thircumsthanthis bewond my contwol, We will not hath a thermon tewday.'

Bacon Tree
Two Mexicans are stuck in the desert after crossing into the United States, wandering aimlessly and starving. They are about to just lie down and wait for death, when all of a sudden Luis says.........
"Hey Pepe, do you smell what I smell. Ees bacon, I theenk."
"Si, Luis, eet sure smells like bacon."
With renewed hope they struggle up the next sand dune, & there, in the distance, is a tree loaded with bacon.
There's raw bacon, there's fried bacon, back bacon, double smoked bacon ... every imaginable kind of cured pork.
"Pepe, Pepe, we ees saved. Ees a bacon tree."
"Luis, maybe ees a meerage? We ees in the desert don't forget."
"Pepe, since when deed you ever hear of a meerage that smell like bacon...ees no meerage, ees a bacon tree."
And with that, Luis staggers towards the tree. He gets to within 5 metres, Pepe crawling close behind, when suddenly a machine gun opens up, and Luis drops like a wet sock. Mortally wounded, he warns Pepe with his dying breath,
"Pepe... go back man, you was right, ees not a bacon tree!"
"Luis, Luis mi amigo... what ees it? "
"Pepe.. ees not a bacon tree. Ees
Ees
Ees
Ees
Ees a ham bush...."


The Flight
There are 5 passengers flying through the air in an airplane. The plane comes into distress and may crash. However, there are only 4 parachutes on board.
Al Gore jumps up and says, "I identified global warming, started the Internet, and am pushing solutions to the energy crisis. I deserve a chance to live to do more for mankind." He grabs the first parachute and jumps.
Barrack Obama steps up and says, "I am President of the United States, and I have been elected by a huge mandate of the people. I have much work yet to do to bring about change. I must live." He grabs the second parachute and jumps.
Nancy Pelosi rises and says, "I have a great political career. I am the first woman to be Speaker of the House in Congress. I am the smartest woman in America." With that, she grabs the third parachute and jumps.
The next passenger is George W. Bush and he turns to the fifth passenger - a little girl - and says, "I have served my country as President, but you still have the opportunity to do great things. So, I will let you have the last parachute."
The little girl turns to him and says, "That's ok. There are two parachutes here for us. America's smartest woman took my backpack!"

Gangsta gets hit by ice cream truck while Dancin' in the Streets.
Warning: Mild bad language

Please Toss All Your Leashed Pets In The Ocean

The Atheist
Does God have a sense of humor or what? An atheist was walking through the woods.
'What majestic trees!' 'What powerful rivers!' 'What beautiful animals!' He said to himself.
As he was walking alongside the river, he heard a rustling in the bushes behind him.
He turned to look. He saw a 7-foot grizzly bear charge towards him.
He ran as fast as he could up the path. He looked over his shoulder & saw that the bear was closing in on him.
He looked over his shoulder again, & the bear was even closer.
He tripped & fell on the ground.
He rolled over to pick himself up but saw that the bear was right on top of him, reaching for him with his left paw & raising his right paw to strike him.
At that instant moment, the Atheist cried out: 'Oh my God!'
Time stopped. The bear froze. The forest was silent.
As a bright light shone upon the man, a voice came out of the sky.
'You deny my existence for all these years, teach others I don't exist and even credit creation to cosmic accident.' 'Do you expect me to help you out of this predicament?'
'Am I to count you as a believer?'
The atheist looked directly into the light, and said: 'It would be hypocritical of me to suddenly ask you to treat me as a Christian now, but perhaps you could make the BEAR a Christian?'
'Very well', said the voice.
The light went out. The sounds of the forest resumed. And the bear dropped his right paw, brought both paws together, bowed his head & spoke:
'Lord bless this food, which I am about to receive from Thy bounty through Christ our Lord, Amen.'

Gore, Clinton and Obama
Al Gore, Bill Clinton and Barack Obama go to heaven...
God addresses Al first. ''Al, what do you believe in?''
Al replies: "Well, I believe that I won that election, but that it was your will that I did not serve.. And I've come to understand that now.''
God thinks for a second and says: "Very good. Come and sit at my left.''
God then addresses Bill. "Bill, what do you believe in?''
Bill replies: "I believe in forgiveness. I've sinned, but I've never held a grudge against my fellow man, and I hope no grudges are held against me.''
God thinks for a second and says: "You are forgiven, my son. Come and sit at my right.''
Then God addresses Barack. "Barack, what do you believe in?''
OBAMA replies: "I believe you're in my chair."

The Talking Clock
After closing time at the bar, a drunk was proudly showing off his new apartment to a couple of his friends. He led the way to his bedroom where there was a big brass gong and a mallet.
"What's up with the big brass gong?" one of his guests asked.
"It's not a gong. It's a talking clock," the drunk replied.
"A talking clock? Seriously?" asked his astonished friend.
"Yup," replied the drunk.
"How's it work?" the friend asked, squinting at it.
"Watch," the drunk replied. He picked up the mallet, gave the gong an ear-shattering pound and stepped back.
The three stood looking at one another for a moment.
Suddenly a voice on the other side of the wall screamed, "You asshole! It's three-fifteen in the morning!"

Duck Hunter
A guy from Rocky Mount, NC, went out duck hunting in the fall and a gust of wind blew, his gun fell over and discharged shooting him in his private parts.
Several hours later, lying in a hospital bed, he was approached by his doctor. "Well sir, I have some good news and some bad news. The good news is that you are going to be OK. The damage was local to your groin, there was very little internal damage and we were able to remove all of the buckshot."
"What's the bad news?" asked the hunter.
"The bad news is that there was some pretty extensive buckshot damage done to your penis which left quite a few holes in it. I'm going to have to refer you to my sister."
"Well I guess that isn't too bad," the hunter replied. "Is your sister a plastic surgeon?"
"Not exactly," answered the doctor. "She's a flute player in the Regina Symphony Orchestra. She's going to teach you where to put your fingers so you don't pee in your eye."

Two Crocs
Two Crocodiles were sitting at the side of the swamp near the lake. The smaller one turned to the bigger one and said, 'I can't understand how you can be so much bigger than I. We're the same age; we were the same size as kids. I just don't get it.'
'Well,' said the big Croc, 'what have you been eating?'
'Politicians, same as you,' replied the small Croc.
'Hmm. Well, where do you catch them?'
'Down the other side of the swamp near the parking lot by the Capitol.'
'Same here. Hmm. How do you catch them?'
'Well, I crawl up under one of their Lexus cars and wait for one to unlock the car door. Then I jump out, grab them by the leg, shake the shit out of them and eat 'em!'
'Ah!' says the big Crocodile, 'I think I see your problem. You're not getting any real nourishment. See, by the time you finish shaking the shit out of a Politician, there's nothing left but an asshole and a briefcase.

Redneck IQ Test
1. Calculate the smallest limb diameter on a persimmon tree that will support a 10 pound possum.
2. Which of these cars will rust out the quickest when placed on blocks in your front yard? (A) '65 Ford Fairlane (B) '69 Chevrolet Chevelle, or (C) '64 Pontiac GTO.
3. If your uncle builds a still, which operates at a capacity of 20 gallons of shine produced per hour, how many car radiators are required to condense the product?
4. A woodcutter has a chainsaw, which operates at 2700 RPM. The density of the pine trees in the plot to be harvested is 470 per acre. The plot is 2.3 acres in size. The average tree diameter is 14 inches. How many Budweisers will be drunk before the trees are cut down?
5. If every old refrigerator in the state vented a charge of R-12 simultaneously, what would be the percentage decrease in the ozone layer?
6. A front porch is constructed of 2x8 pine on 24-inch centers with a field rock foundation. The span is 8 feet and the porch length is 16 feet. The porch floor is 1-inch rough sawn pine. When the porch collapses, how many hound dogs will be killed?
7. A man owns a Tennessee house and 3.7 acres of land in a hollow with an average slope of 15%. The man has five children. Can each of his grown children place a mobile home on the man's land and still have enough property for their electric appliances to sit out front?
8. A 2-ton truck is overloaded and proceeding 900 yards down a steep slope on a secondary road at 45 MPH. The brakes fail. Given average traffic conditions on secondary roads, what is the probability that it will strike a vehicle with a muffler?
9. A coal mine operates a NFPA Class 1, Division 2 Hazardous Area. The mine employs 120 miners per shift. A gas warning is issued at the beginning of the 3rd shift. How many cartons of unfiltered Camels will be smoked during this shift?
10. At a reduction in the gene pool variability rate of 7.5% per generation, how long will it take a town which has been bypassed by the interstate highway to breed a country and western singer?

You just have to love the Marines!!!
A United States Marine was attending some college courses between assignments. He had completed missions in Iraq and Afghanistan. One of the courses had a professor who was an avowed atheist, and a member of the ACLU.
One day the professor shocked the class when he came in. He looked to the ceiling and flatly stated, "GOD if you are real then I want you to knock me off this platform. I'll give you exactly 15 minutes." The lecture room fell silent. You could hear a pin drop. Ten minutes went by and the professor proclaimed, "Here I am GOD, I'm still waiting."
It got down to the last couple of minutes when the Marine got out of his chair, went up to the professor, and cold-cocked him, knocking him off the platform. The professor was out cold. The Marine went back to his seat and sat there, silently.
The other students were shocked and stunned, and sat there looking on in silence.
The professor eventually came to, noticeably shaken, looked at the Marine and asked, "What in the world is the matter with you?" "Why did you do that?"
The Marine calmly replied, "GOD was too busy today protecting America's soldiers who are protecting your right to say stupid stuff and act like an idiot. So, He sent me."
The classroom erupted in cheers!

Bumper Stickers Seen On Military Bases
"The Marine Corps - When It Absolutely, Positively Has To Be Destroyed Overnight"
"When In Doubt, Empty The Magazine"
"Marine Sniper - You can run, but you'll just die tired!"
"Machine Gunners - Accuracy By Volume"
"Except For Ending Slavery, Fascism, Nazism and Communism, WAR has Never Solved Anything."
"U.S. Marines - Certified Counselors to the 72 Virgins Dating Club."
"U.S. Air Force - Travel Agents To Allah"
"Stop Global Whining"
Naval Corollary: Dead Men Don't Testify.
"Death Smiles At Everyone - Marines Smile Back"
"What Do I Feel When I Kill A Terrorist? A Little Recoil"
"Marines - Providing Enemies of America an Opportunity To Die For their Country Since 1775"
"Life, Liberty and the Pursuit of Anyone Who Threatens It"

Sorry, pal, you tried to mug the wrong guy
AN ACTUAL CRAIG'S LIST PERSONALS AD
To the Guy Who Tried to Mug Me in Downtown Savannah night before last.
Date: 2009-05-27, 1 :43 a.m. E.S.T.
I was the guy wearing the black Burberry jacket that you demanded that I hand over, shortly after you pulled the knife on me and my girlfriend, threatening our lives. You also asked for my girlfriend's purse and earrings. I can only hope that you somehow come across this rather important message.
First, I'd like to apologize for your embarrassment; I didn't expect you to actually crap in your pants when I drew my pistol after you took my jacket.. The evening was not that cold, and I was wearing the jacket for a reason.. My girlfriend had just bought me that Kimber Model 1911 ..45 ACP pistol for my birthday, and we had picked up a shoulder holster for it that very evening. Obviously you agree that it is a very intimidating weapon when pointed at your head ... isn't it?!
I know it probably wasn't fun walking back to wherever you'd come from with that brown sludge in your pants. I'm sure it was even worse walking bare-footed since I made you leave your shoes, cell phone, and wallet with me. [That prevented you from calling or running to your buddies to come help mug us again].
After I called your mother or "Momma" as you had her listed in your cell, I explained the entire episode of what you'd done. Then I went and filled up my gas tank as well as those of four other people in the gas station, -- on your credit card. The guy with the big motor home took 150 gallons and was extremely grateful!
I gave your shoes to a homeless guy outside Vinnie Van Go Go's, along with all the cash in your wallet. [That made his day!]
I then threw your wallet into the big pink "pimp mobile" that was parked at the curb ... after I broke the windshield and side window and keyed the entire driver's side of the car.
Later, I called a bunch of phone sex numbers from your cell phone. Ma Bell just now shut down the line, although I only used the phone for a little over a day now, so what's going on with that? Earlier, I managed to get in two threatening phone calls to the DA's office and one to the FBI, while mentioning President Obama as my possible target.
The FBI guy seemed really intense and we had a nice long chat (I guess while he traced your number etc.).; In a way, perhaps I should apologize for not killing you .... but I feel this type of retribution is a far more appropriate punishment for your threatened crime. I wish you well as you try to sort through some of these rather immediate pressing issues, and can only hope that you have the opportunity to reflect upon, and perhaps reconsider, the career path you've chosen to pursue in life. Remember, next time you might not be so lucky. Have a good day!
Thoughtfully yours,
Alex

A Blonde's Solution
A blonde & her husband are lying in bed listening to the next door neighbor's dog. It has been in the backyard barking for hours & hours.
The blonde jumps up out of bed and says, "I've had enough of this". She goes downstairs.
The blonde finally comes back up to bed and her husband says, "The dog is still barking, what have you been doing?"
The blonde says, "I put the dog in our backyard, let's see how THEY like it!"

You're going to be on "County Law!"
Apparently there's a show in Montgomery County Alabama called "County Law." This woman is really excited she's going to be on it.


Truths For Mature Humans
1. I think part of a best friend's job should be to immediately clear your computer history if you die.
2. Nothing sucks more than that moment during an argument when you realize you're wrong.
3. There is great need for a sarcasm font.
4. How are you supposed to fold a fitted sheet?
5. Was learning cursive really necessary?
6. Obituaries would be a lot more interesting if they told you how the person died.
7. Bad decisions make good stories.
8. I'm always slightly terrified when I exit out of Word and it asks me if I want to save any changes to my ten-page document that I swear I did not make any changes to.
9. "Do not machine wash or tumble dry" means I will never wash this - ever.
10. I hate when I just miss a call by the last ring (Hello? Hello?), but when I immediately call back, it rings nine times and goes to voice mail. What did you do after I didn't answer? Drop the phone and run away?
11. I think the freezer deserves a light as well.
12. I disagree with Kay Jewelers. I would bet on any given Friday or Saturday night more kisses begin with Miller Lite than Kay.
13. I wish Google Maps had an "Avoid Ghetto" routing option.
14. Sometimes, I'll watch a movie that I watched when I was younger and suddenly realize I had no idea what was going on when I first saw it.
15. I would rather try to carry 10 over-loaded plastic bags in each hand than take 2 trips to bring my groceries in.
16. How many times is it appropriate to say "What?" before you just nod and smile because you still didn't hear or understand a word they said?
17. I love the sense of camaraderie when an entire line of cars team up to prevent a jerk from cutting in at the front. Stay strong, brothers and sisters!
18. Shirts get dirty. Underwear gets dirty. Pants? Pants never get dirty, and you can wear them forever.
19. Is it just me or do high school kids get dumber & dumber every year?
20. There's no worse feeling than that millisecond you're sure you are going to die after leaning your chair back a little too far.
21. Even under ideal conditions people have trouble locating their car keys in a pocket, finding their cell phone, and Pinning the Tail on the Donkey - but I'd bet everyone can find and push the snooze button from 3 feet away, in about 1.7 seconds, eyes closed, first time, every time!

Worse things than oil on the beach
Warning: Not safe for eyes.

The Perfect Tattoos
This girl decides she wants some tats. In fact, she wants a tattoo of George Clooney and one of Matt Damon. She heads to a local tattoo parlor to get the work done. She wants George on the inside of her left thigh and Matt on the right. She's a tough customer though. She tells the tattoo artist that if the tats aren't perfect she isn't going to pay him a dime.
The tattoo has her disrobe from the waist down and hop up on the table. Out come the needles and ink. What a mess! But the tats have to be picture perfect or he doesn't get paid. Times are rough so he pays attention to detail.
It takes about three hours to finish the Matt Damon tattoo. Then, everybody relaxes for a while over pizza and beer.

Older men scam
Women often receive warnings about protecting themselves at the mall and in dark parking lots, etc. This is the first warning I have seen for men. I wanted to pass it on in case you haven't heard about it.
A 'heads up' for those men who may be regular customers at Lowe's, Home Depot, Costco, or even Wal-Mart. This one caught me totally by surprise. Over the last month I became a victim of a clever scam while out shopping. Simply going out to get supplies has turned out to be quite traumatic. Don't be naive enough to think it couldn't happen to you or your friends.
Here's how the scam works:
Two nice-looking, college-aged girls will come over to your car or truck as you are packing your purchases into your vehicle. They both start wiping your windshield with a rag and Windex, with their breasts almost falling out of their skimpy T-shirts. (It's impossible not to look). When you thank them and offer them a tip, they say 'No' but instead ask for a ride to McDonald's.
You agree and they climb into the vehicle. On the way, they start undressing. Then one of them starts crawling all over you, while the other one steals your wallet.
I had my wallet stolen Mar. 4th, 9th, 10th, twice on the 15th, 17th, 20th, 24th, & 29th. Also Apr. 1st & 4th, twice on the 8th, 16th, 23rd, 26th & 27th, and very likely again this upcoming weekend.
So tell your friends to be careful. What a horrible way to take advantage of us older men. Warn your friends to be vigilant.
Wal-Mart has wallets on sale for $2.99 each. I found even cheaper ones for $.99 at the dollar store and bought them out in three of their stores.
Also, you never get to eat at McDonald's. I've already lost 11 pounds just running back and forth from Lowe's, to Home Depot, to Costco, Etc.
So please, send this on to all the older men that you know and warn them to be on the lookout for this scam. (The best times are just before lunch and around 4:30 in the afternoon.)

The Italian Secret to a Long Marriage!
At St. Peter's Catholic Church in Toronto, they have weekly husband's marriage seminars.
At the session last week, the priest asked Giuseppe, who said he was approaching his 50th wedding anniversary, to take a few minutes and share some insight into how he had managed to stay married to the same woman all these years.
Giuseppe replied to the assembled husbands, 'Wella, I'va tried to treat her nicea, spenda da money on her, but besta of all is, I tooka her to Italy for the 25th anniversary!'
The priest responded, 'Giuseppe, you are an amazing inspiration to all the husbands here! Please tell us what you are planning for your wife for your 50th anniversary?'
Giuseppe proudly replied, " I gonna go pick her up."

Tiger wouldn't do that
A couple was on their honeymoon, lying in bed, about ready to consummate their marriage, when the new bride says to the husband, "I have a confession to make, I'm not a virgin."
The husband replies, "That's no big thing in this day and age."
The wife continues, "Yeah, I've been with one guy."
"Oh yeah? Who was the guy?"
"Tiger Woods."
"Tiger Woods, the golfer?"
"Yeah."
"Well, he's rich, famous and handsome. I can see why you went to bed with him."
The husband and wife then make passionate love. When they are done, the husband gets up and walks to the telephone. "What are you doing?" asks the wife.
The husband says, "I'm hungry, I was going to call room service and get something to eat."
"Tiger wouldn't do that."
"Oh yeah? What would Tiger do?"
"He'd come back to bed and do it a second time."
The husband puts down the phone and goes back to bed to make love a second time. When they finish, he gets up and goes over to the phone. "Now what are you doing?" she asks.
The husband says, "I'm still hungry so I was going to get room service to get something to eat."
"Tiger wouldn't do that."
"Oh yeah? What would Tiger do?"
"He'd come back to bed and do it again."
The guy slams down the phone, goes back to bed, and makes love one more time. When they finish, he's tired and beat. He drags himself over to the phone and starts to dial. The wife asks, "Are you calling room service?"
"No! I'm calling Tiger Woods, to find out what's par for this damn hole!"

President Obama and General McChrystal
Obama was having a brief conversation with General McChrystal about Afghanistan.
Things were obviously not going the way the General had hoped. Obama could sense this, and told him, "I bet when I die, you'll pee on my grave."
To which the General replied, "No sir, I've always said that when I get out of the Army, I'll never wait in line again."

6 Reasons to Ride a Polar Bear to Work

Breaking Development on the oil leak
CNN has just reported that BP has replaced the oil cap with a wedding ring.
It immediately stopped putting out.
More news at 11:00.

A Gynecologist Makes a Career Change
A gynecologist had become fed up with malpractice insurance and HMO paperwork, and was burned out. Hoping to try another career where skillful hands would be beneficial, he decided to become a mechanic. He went to the local technical college, signed up for evening classes, attended diligently, and learned all he could.
When the time of the practical exam approached, the gynecologist prepared carefully for weeks, and completed the exam with tremendous skill. When the results came back, he was surprised to find that he had obtained a score of 150%. Fearing an error, he called the Instructor, saying, "I don't want to appear ungrateful for such an outstanding result, but I wonder if there is an error in the grade?"
"The instructor said, "During the exam, you took the engine apart perfectly, which was worth 50% of the total mark. You put the engine back together again perfectly, which is also worth 50% of the mark." After a pause, the instructor added, "I gave you an extra 50% because you did it all through the muffler, which I've never seen done in my entire career."

Chicken
Our teacher asked us what our favorite animal was, and I said, "Fried chicken." She said I wasn't funny, but she couldn't have been right. Even though I wasn't trying to be funny, everyone else in the class laughed.
My parents told me to always be truthful and honest, and I am. Fried chicken is my favorite animal. I told my dad what happened, and he said my teacher was probably a member of PETA. He said they love animals very much. I do, too. Especially chicken, pork and beef.
Anyway, my teacher sent me to the principal's office. I told him what happened, and he laughed too. Then he told me not to do it again.
The next day in class my teacher asked me what my favorite live animal was. I told her it was chicken. She asked me why, just like she'd asked the other children. So I told her it was because you could make them into fried chicken. She sent me back to the principal's office again. He laughed, and told me not to do it again.
I don't understand. My parents taught me to be honest, but my teacher doesn't like it when I am. Today, my teacher asked us to tell her what famous person we admire most.
I told her, "Colonel Sanders."
Guess where I am now...

$15 Chevy Avalanche
A sixteen year-old boy came home with a new Chevrolet Avalanche and his parents began to yell and scream, 'Where did you get that truck???!!!' He calmly told them, 'I bought it today.'
'With what money?' demanded his parents. They knew what a Chevrolet Avalanche cost.
'Well,' said the boy, 'this one cost me just fifteen dollars.' So the parents began to yell even louder. 'Who would sell a truck like that for fifteen dollars?' they said.
'It was the lady up the street,' said the boy. I don't know her name - they just moved in. She saw me ride past on my bike and asked me if I wanted to buy a Chevrolet Avalanche for fifteen dollars.'
'Oh my Goodness!,' moaned the mother, 'she must be a child abuser. Who knows what she will do next? John, you go right up there and see what's going on.' So the boy's father walked up the street to the house where the lady lived and found her out in the yard calmly planting petunias!
He introduced himself as the father of the boy to whom she had sold a new Chevrolet Avalanche for fifteen dollars and demanded to know why she did it.
'Well,' she said, 'this morning I got a phone call from my husband. (I thought he was on a business trip, but learned from a friend he had run off to Hawaii with his mistress and really doesn't intend to come back).
He claimed he was stranded and needed cash, and asked me to sell his new Chevrolet Avalanche and send him the money.
So I did.'


Smart Play
Six retired Jewish Floridian fellows were playing poker in the condo clubhouse when Meyer loses $500 on a single hand, clutches his chest, and drops dead at the table.
Showing respect for their fallen comrade, the other five continue playing, but standing up...
At the end of the game, Finklestein looks around and asks, "So, who's gonna tell his wife?"
They cut the cards.. Goldberg picks the low card and has to carry the news.
They tell him to be discreet, be gentle, don't make a bad situation any worse.
"Discreet? I'm the most discreet person you'll ever meet. Discretion is my middle name. Leave it to me."
Goldberg goes over to the Meyer's condo and knocks on the door. The wife answers through the door and asks what he wants?
Goldberg declares: "Your husband just lost $500 in a poker game and is afraid to come home."
"Tell him to drop dead!" yells the wife.
"I'll go tell him." says Goldberg.

New Obama Golf Rules
Obama has recently appointed a Golf Czar and major rule changes in the game of golf will become effective June 1, 2010.
This is only a preview as the complete rule book is being rewritten as we speak.
Here are a few of the changes:
Golfers with handicaps:
- below 10 will have their green fees increased by 35%.
- between 11 and 18 will see no increase in green fees.
- above 18 will get a $25 check each time they play.
The dollar amount placed in bets will be as follows:
-for handicaps below 10, an additional $10.
-between 11 and 18, no additional amount.
-above 18, you will receive the total amount in the pot even if you do not play.
The term "gimme" will be changed to "entitlement" and will be used as follows:
-handicaps below 10, no entitlements.
-handicaps from 11 to 17, entitlements for putter length putts.
-handicaps above 18, if your ball is on green, no need to putt, just pick it up.
These entitlements are intended to bring about fairness and, most importantly, equality in scoring.
In addition, a Player will be limited to a maximum of one birdie or six pars in any given 18-hole round. Any excess must be given to those fellow players who have not yet scored a birdie or par. Only after all players have received a birdie or par from the player actually making the birdie or par, can that player begin to count his pars and birdies again.
The current USGA handicap system will be used for the above purposes, but the term 'net score' will be available only for scoring those players with handicaps of 18 and above.
This is intended to 'redistribute' the success of winning by making sure that in every competition, the above 18 handicap players will post only 'net score' against every other player's gross score.
These new Rules are intended to CHANGE the game of golf.
Golf must be about Fairness.
It should have nothing to do with Ability.

What was this weatherman thinking?

Have You Ever Danced?
An old prospector shuffled into the town of El Indio, Texas leading an old tired mule. The old man headed straight for the only saloon in town, to clear his parched throat. He walked up to the saloon and tied his old mule to the hitch rail. As he stood there, brushing some of the dust from his face and clothes, a young gunslinger stepped out of the saloon with a gun in one hand and a bottle of whiskey in the other.
The young gunslinger looked at the old man and laughed, saying, "Hey old man, have you ever danced?" The old man looked up at the gunslinger and said, "No, I never did dance... never really wanted to."
A crowd had gathered as the gunslinger grinned and said, "Well, you old fool, you're gonna' dance now," and started shooting at the old man's feet. The old prospect or, not wanting to get a toe blown off, started hopping around like a flea on a hot skillet. Everybody was laughing, fit to be tied.
When his last bullet had been fired, the young gunslinger, still laughing, holstered his gun and turned around to go back into the saloon. The old man turned to his pack mule, pulled out a double-barreled shotgun, and cocked both hammers. The loud clicks carried clearly through the desert air.
The crowd stopped laughing immediately. The young gunslinger heard the sounds too, and he turned around very slowly. The silence was almost deafening. The crowd watched as the young gunman stared at the old timer and the large gaping holes of those twin barrels.
The barrels of the shotgun never wavered in the old man's hands, as he quietly said, "Son, have you ever licked a mule's ass?"
The gunslinger swallowed hard and said, "No sir...but...I've always wanted to."
Mottos of the story:
Never be arrogant.
Don't waste ammunition.
Whiskey makes you think you're smarter than you are.
Always, always make sure you know who has the power.
Don't mess with old men, they didn't get old by being stupid.
I just love a story with a happy ending.

Harry buys a car
Sen. Harry Reid goes to a local GM dealer in Washington, D.C. to buy a brand new vehicle. Harry looks around and finds the one he likes. And, after going back and forth with the salesman, they settle on a price of $45,000.
Harry and the salesman go back to the office to complete the paperwork for a 4-year payment plan, and Harry signs on the bottom line.
The salesman shakes Harry's hand and says, "Thanks Senator Reid, the car will be ready for pickup in 4 years."
Harry says, "Whoa, what are you talking about? Where are the keys to my new car?"
The salesman replies, "No, you don't understand Senator, you make payments for 4 years.....THEN we give you the car. You know, just like your healthcare plan".
Harry, with a choking voice, says to the salesman, "But that's not fair".
And the salesman says without any doubt or embarrassment: "NO S##T, Sherlock"!!!


Is Sex Work?
A U.S. Navy captain was about to start the morning briefing to his staff. While waiting for the coffee machine to finish its brewing, the captain decided to pose a question to all assembled.
He explained that his wife had been a bit frisky the night before and he failed to get his usual amount of sound sleep.
He posed the question of just how much of sex was "work" and how much of it was "pleasure?"
A commander chimed in with 75-25% in favor of work.
A lieutenant said it was 50-50%.
An ensign responded with 25-75% in favor of pleasure, depending upon his state of inebriation at the time.
There being no consensus, the captain turned to the seaman who was in charge of making the coffee. What was HIS opinion?
Without any hesitation, the young seaman responded, "Sir, it has to be 100% pleasure."
The captain was surprised and, as you might guess, asked why?
"Well, sir, if there was any work involved, the officers would have me doing it for them."
The room fell silent.

Man's Journey
When I was 13, I hoped that one day I would have a girlfriend with big boobs. When I was 16 I got a girlfriend with big boobs, but there was no passion, so I decided I needed a passionate girl with a zest for life.
In college I dated a passionate girl, but she was too emotional. Everything was an emergency; she was a drama queen, cried all the time and threatened suicide. So I decided I needed a girl with stability.
When I was 25 I found a very stable girl but she was boring. She was totally predictable and never got excited about anything. Life became so dull that I decided that I needed a girl with some excitement.
When I was 28 I found an exciting girl, but I couldn't keep up with her. She rushed from one thing to another, never settling on anything. She did mad impetuous things and made me miserable as often as happy. She was great fun initially and very energetic, but directionless. So I decided to find a girl with some real ambition.
When I turned 30, I found a smart ambitious girl with her feet planted firmly on the ground, so I married her. She was so ambitious that she divorced me and took everything I owned.
I am older and wiser now, and I am looking for a girl with big boobs.

Widdle Wabbit
A precious little girl walks into a Pets mart shop and asks, in the sweetest little lisp, between two missing teeth, "Excuthe me, mithter, do you keep widdle wabbits?"
As the shopkeeper's heart melts, he gets down on his knees so that he's on her level and asks, "Do you want a widdle white wabbit, or a thoft and fuwwy, bwack wabbit, or maybe one like that cute widdle bwown wabbit over there?"
She, in turn, blushes, rocks on her heels, puts her hands on her knees, leans forward and says, in a tiny quiet voice,
"I don't think my python weally gives a thit !!"

Negotiating Marriage
An older couple, who were both widowed, had been going out with each other for a long time. Urged on by their friends, they decided it was finally time to get married.
Before the wedding, they went out to dinner and had a long conversation regarding how their marriage might work.
They discussed finances, living arrangements, and so on.
Finally, the old gentleman decided it was time to broach the subject of their physical relationship.
"How do you feel about sex?" he asked, rather tentatively.
"I would like it infrequently ", she replied. The old gentleman sat quietly for a moment, adjusted his glasses, then leaned over towards her and whispered, "Is that one word or two?"

Comments made in the year 1955!
(That's only 55 years ago!)
'I'll tell you one thing, if things keep going the way they are, it's going to be impossible To buy a week's groceries for $20.00.
'Have you seen the new cars coming out next year? It won't be long before $2,000..00 will only buy a used one.
'If cigarettes keep going up in price, I'm going to quit. A quarter a pack is ridiculous.
'Did you hear the post office is thinking about charging a dime just to mail a letter?
'If they raise the minimum wage to $1.00, Nobody will be able to hire outside help at the store. '
'When I first started driving, Who would have thought gas would someday cost 29 cents a gallon.. Guess we'd be better off leaving the car in the garage.
'I'm afraid to send my kids to the movies any more.. Ever since they let Clark Gable get by with saying DAMN in GONE WITH THE WIND, It seems every new movie has either HELL or DAMN in it..
'I read the other day where some scientist thinks it's possible to put a man on the moon by the end of the century. They even have some fellows they call astronauts preparing for it down in Texas .
'Did you see where some baseball player just signed a contract for $75,000 a year just to play ball? It wouldn't surprise me if someday they'll be making more than the President.
'I never thought I'd see the day all our kitchen appliances would be electric. They are even making electric typewriters now.
'It's too bad things are so tough nowadays.. I see where a few married women are having to work to make ends meet.
'It won't be long before young couples are going to have to hire someone To watch their kids so they can both work.
'I'm afraid the Volkswagen car is going to open the door to a whole lot of foreign business.
'Thank goodness I won't live to see the day when the Government takes half our income in taxes. I sometimes wonder if we are electing the best people to congress.
'The drive-in restaurant is convenient in nice weather, But I seriously doubt they will ever catch on.
'There is no sense going to Lincoln or Omaha anymore for a weekend, It costs nearly $15.00 a night to stay in a hotel.
'No one can afford to be sick anymore, At $35.00 a day in the hospital it's too rich for my blood.'
'If they think I'll pay 50 cents for a haircut, forget it.'

Italian Loan
An Italian walked into a bank in New York City and asked to speak to a loan officer. He told the loan officer that he was going to Italy on business for two weeks, needed to borrow $5,000 and wasn't a depositor of the bank.
The loan officer told him that the bank would need some form of security for the loan, so the Italian handed over the keys to a new Ferrari.
The car was parked on the street in front of the bank. The Italian produced the title and everything checked out. The loan officer agreed to hold the car as collateral for the loan, and apologized for having to charge 12% interest.
Later, the bank's president and its officers all enjoyed a good laugh at the Italian for using a $250,000 Ferrari as collateral for a $5,000 loan. An employee of the bank then drove the Ferrari into the bank's underground garage and parked it.
Two weeks later, the Italian returned. He repaid the $5,000 and the interest of $23.07. The loan officer said, "Sir, we are very happy to have had your business, and this transaction has worked out very nicely, but we are a little puzzled. While you were away, we checked you out and found that you are a multimillionaire. What puzzles us is why you would bother to borrow $5,000."
The Italian replied, "Sir, where else in New York City can I park my car for two weeks for only $23.07 and expect it to be there when I return?"

Cut In Quarters
An old man goes into a drug store to buy some Viagra.
"Can I have 6 tablets, cut in quarters?"
"I can cut them for you" said Dan the pharmacist "but a quarter tablet will not give you a full erection."
"I am 96" said the old man. "I don't want an erection. I just want it sticking out far enough so I don't pee on my slippers."

Obama Comedy
The liberals are asking us to give Obama time.
We agree---25 to life would be appropriate.
****
America needs Obamacare like Nancy Pelosi needs a Halloween mask.
****
Q: Have you heard about McDonalds new Obama Value Meal?
A: Order anything you like and the guy behind you has to pay for it.
****
Q: What does Barack Obama call lunch with a convicted felon?
A: A fund raiser.
****
Q: What's the difference between Obama's cabinet and a penitentiary?
A: One is filled with tax evaders, blackmailers and threats to society. The other is for housing prisoners.
****
Q: If Nancy Pelosi and Obama were on a boat in the middle of the ocean and it started to sink, who would be saved?
A: America!
****
Q: What's the difference between Obama and his dog, Bo?
A: Bo has papers.
****
Even my spell check thinks Pelosi and Obama are wrong.

How to get to Heaven from Ireland
I was testing children in my Dublin Sunday school class to see if they understood the concept of getting to heaven.
I asked them, 'If I sold my house and my car, had a big jumble sale and gave all my money to the church, would that get me into heaven?'
'NO!' the children answered.
'If I cleaned the church every day, mowed the garden, and kept everything tidy, would that get me into heaven?'
Again, the answer was 'No!' By now I was starting to smile.
'Well, then, if I was kind to animals and gave sweeties to all the children, and loved my husband, would that get me into heaven?'
Again, they all answered 'No!'. I was just bursting with pride for them.
I continued, 'Then how can I get into heaven?'
A six year-old boy shouted out? 'YUV GOTTA BE FREAKIN DEAD.'

HEAVIEST ELEMENT DISCOVERED BY CALIFORNIA SCIENTISTS
Lawrence Livermore National Laboratory in California has now identified with certainty the heaviest element known to science. The new element, Pelosium (PL), has one neutron, 25 assistant neutrons, 88 deputy neutrons, and 198 assistant deputy neutrons, giving it an atomic mass of 312.
These 312 particles are held together by forces called morons, which are surrounded by vast quantities of lepton-like particles called peons. Pelosium is inert, and has no charge and no magnetism. Nevertheless, it can be detected because it impedes every reaction with which it comes into contact.
A tiny amount of Pelosium can cause a reaction that would normally take less than a second, to take from 4 days to 4 years to complete. Pelosium has a normal half-life of 2 years. It does not decay, but instead undergoes a biennial reorganization in which a portion of the assistant neutrons and deputy neutrons exchange places.
Pelosium mass will increase over time, since each reorganization will promote many morons to become isodopes. This characteristic of moron promotion leads some scientists to believe that Pelosium is formed whenever morons reach a critical concentration. This hypothetical quantity is referred to as critical morass.
When catalyzed with money, Pelosium becomes Senatorium, an element that radiates just as much energy as Pelosium since it has half as many peons but twice as many morons.

Irish Confessional
An Irishman goes into the confessional box after years of being away from the Church.
There's a fully equipped bar with Guinness on tap. On the other wall is a dazzling array of the finest cigars and chocolates.
Then the priest comes in. "Father, forgive me, for it's been a very long time since I've been to confession, but I must first admit that the confessional box is much more inviting than it used to be."
The priest replies: "Get out. You're in my side.

Disney must be using focus groups of 12-year-old boys.

Supersex
A little old lady was running up and down the halls in a nursing home. As she walked, she would flip up the hem of her nightgown and say 'Supersex.' She walked up to an elderly man in a wheelchair. Flipping her gown at him, she said, 'Supersex.' He sat silently for a moment or two and finally answered, 'I'll take the soup.'

Homeless Funeral
As a bagpiper, I play many gigs. Recently I was asked by a funeral director to play at a grave-side service for a homeless man. He had no family or friends, so the service was to be at a pauper's cemetery in the Kentucky back-country.
As I was not familiar with the backwoods, I got lost; and being a typical man I didn't stop for directions. I finally arrived an hour late and saw the funeral guy had evidently gone and the hearse was nowhere in sight.
There were only the diggers and crew left and they were eating lunch. I felt badly and apologized to the men for being late. I went to the side of the grave and looked down and the vault lid was already in place. I didn't know what else to do, so I started to play.
The workers put down their lunches and began to gather around. I played out my heart and soul for this man with no family and friends. I played like I've never played before for this homeless man.
And as I played "Amazing Grace" the workers began to weep. They wept, I wept, we all wept together. When I finished I packed up my bagpipes and started for my car. Though my head hung low, my heart was full.
As I was opening the door to my car, I heard one of the workers say, "Sweet Mother of Jesus, I never seen nothin' like that before and I've been putting in septic tanks for over twenty years."


Ingredients in Viagra
3% Vitamin E
2% Aspirin
2% Ibuprofen
1% Vitamin C
5% Spray Starch
87% Fix-A-Flat

Twenty Years
On the first day, God created the dog and said, "Sit all day by the door of your house and bark at anyone who comes in or walks past. For this, I will give you a life span of twenty years."
The dog said, "That's a long time to be barking. How about only ten years and I'll give you back the other ten?"
So God agreed......
On the second day, God created the monkey and said, "Entertain people, do tricks, and make them laugh. For this, I'll give you a twenty-year life span."
The monkey said, "Monkey tricks for twenty years? That's a pretty long time to perform. How about I give you back ten like the dog did?"
And God agreed.......
On the third day, God created the cow and said, "You must go into the field with the farmer all day long and suffer under the sun, have calves and give milk to support the farmer's family. For this, I will give you a life span of sixty years."
The cow said, "That's kind of a tough life you want me to live for sixty years.. How about twenty and I'll give back the other forty?"
And God agreed again......
On the fourth day, God created humans and said, "Eat, sleep, play, marry and enjoy your life. For this, I'll give you twenty years."
But the human said, "Only twenty years? Could you possibly give me my twenty, the forty the cow gave back, the ten the monkey gave back, and the ten the dog gave back; that makes eighty, okay?"
"Okay," said God. "You asked for it."
So that is why for our first twenty years, we eat, sleep, play and enjoy ourselves. For the next forty years, we slave in the sun to support our family. For the next ten years, we do monkey tricks to entertain the grandchildren. And for the last ten years, we sit on the front porch and bark at everyone.

What did you think I said?
Abu al-Zarqawi died and George Washington met him at the Pearly Gates. He slapped him across the face and yelled, "How dare you try to destroy the nation I helped conceive!"
Patrick Henry approached, punched him in the nose and shouted, "You wanted to end our liberties but you failed!"
James Madison followed, kicked him in the groin and said, "This is why I allowed our government to provide for the common defense"
Thomas Jefferson was next, beat al-Zarqawi with a long cane and snarled "It was Evil men like you who inspired me to write the Declaration of Independence ."
The beatings and thrashings continued as George Mason, James Monroe and 66 other early Americans unleashed their anger on the terrorist Leader.
As al-Zarqawi lay bleeding and in pain, an Angel appeared. Al- Zarqawi wept and said, "This is not what you promised me."
The Angel replied, "I told you there would be 72 Virginians waiting for you in Heaven. What did you think I said?"

Hospital Regulations
Hospital regulations require a wheel chair for patients being discharged. However, while working as a student nurse, I found one elderly gentleman already dressed and sitting on the bed with a suitcase at his feet, who insisted he didn't need my help to leave the hospital. After a chat about rules being rules, he reluctantly let me wheel him to the elevator. On the way down I asked him if his wife was meeting him.
'I don't know,' he said. 'She's still upstairs in the bathroom changing out of her hospital gown.'

The Restaurant
An elderly couple had dinner at another couple's house, and after eating, the wives left the table and went into the kitchen. The two gentlemen were talking, and one said, 'Last night we went out to a new restaurant and it was really great. I would recommend it very highly.'
The other man said, 'What is the name of the restaurant?'
The first man thought and thought and finally said, 'What is the name of that flower you give to someone you love? You know, the one that's red and has thorns.'
'Do you mean a rose?'
'Yes, that's the one,' replied the man. He then turned towards the kitchen and yelled, 'Rose, what's the name of that restaurant we went to last night?'

Five rules for men to follow for a happy life
1. It's important to have a woman, who helps at home, who cooks from time to time, cleans up and has a job.
2. It's important to have a woman, who can make you laugh.
3. It's important to have a woman, who you can trust and who doesn't lie to you.
4. It's important to have a woman, who is good in bed and who likes to be with you.
5. It's very, very important that these four women do not know each other
Yours truly, Tiger Woods

Two Elderly Gentlemen
Two elderly gentlemen from a retirement center were sitting on a bench under a tree when one turns to the other and says: 'Slim, I'm 83 years old now and I'm just full of aches and pains. I know you're about my age. How do you feel?'
Slim says, 'I feel just like a newborn baby.'
'Really!? Like a newborn baby!?'
'Yep. No hair, no teeth, and I think I just wet my pants.'

Elderly Gentleman
An elderly gentleman had serious hearing problems for a number of years. He went to the doctor and the doctor was able to have him fitted for a set of hearing aids that allowed the gentleman to hear 100%. The elderly gentleman went back in a month to the doctor and the doctor said, 'Your hearing is perfect. Your family must be really pleased that you can hear again.'
The gentleman replied, 'Oh, I haven't told my family yet. I just sit around and listen to the conversations. I've changed my will three times!'

Garage Door
The boss walked into the office one morning not knowing his zipper was down and his fly area wide open. His assistant walked up to him and said, 'This morning when you left your house, did you close your garage door?' The boss told her he knew he'd closed the garage door, and walked into his office puzzled by the question.
As he finished his paperwork, he suddenly noticed his fly was open, and zipped it up. He then understood his assistant's question about his 'garage door.'
He headed out for a cup of coffee and paused by her desk to ask, 'When my garage door was open, did you see my Hummer parked in there?'
She smiled and said, 'No, I didn't. All I saw was an old minivan with two flat tires.

The Wisdom of Older Men
An older man approached an attractive younger woman at a shopping mall.
'Excuse me; I can't seem to find my wife. Can you talk to me for a couple of minutes?'
The woman, feeling a bit of compassion for the old fellow, said, 'Of course, sir. Do you know where your wife might be?'
'I have no idea, but every time I talk to a woman with breasts like yours, she appears out of nowhere.

After 40 Years of Marriage
After 40 years of marriage, John and Lois were lying in bed one evening. Suddenly, she felt her husband begin to fondle her in ways he hadn't in quite some time.
It almost tickled, as his fingers started at her neck, and then moved down past the small of her back, caressing her shoulders and neck. He then slowly worked his hand down over her chest, stopping just over her lower stomach.
He then proceeded to place his hand on her left inner arm, caressed past the side of her chest again, working down her side, passed gently over her buttock and down her leg to her calf.
Then, he proceeded up her inner thigh, stopping just at the uppermost portion of her leg. He continued in the same manner on her right side, then suddenly stopped, rolled over and became silent.
As she had become quite aroused by this caressing, she said in a loving voice, "That was wonderful! Why did you stop?"
He said, "I finally found the remote."

Smart Ass
Two young businessmen in Florida were sitting down for a break in their soon-to-be brand new store.
The store wasn't ready, with only a few empty shelves set up.
One said to the other, "I bet any minute now some senior is going to walk by, put his face to the window, and ask what we're selling."
No sooner were the words out of his mouth when, sure enough, a curious senior walked to the window, had a peek, and asked, "What Are you sellin' here?"
One of the men replied sarcastically, "We're selling ass-holes."
Without skipping a beat, the old timer said, "Must be doing well. I see you only have two left!"

Old Men
A group of 40 year old buddies discuss and discuss where they should meet for dinner. Finally it is agreed upon that they should meet at Gasthaus Gutenberger restaurant because the waitresses there have low cut blouses and nice breasts.
10 years later, at 50 years of age, the group meets again and once again they discuss and discuss where they should meet. Finally it is agreed upon that they should meet at the Gasthaus Gutenberger because the food there is very good and the wine selection is good also.
10 years later at 60 years of age, the group meets again and once again they discuss and discuss where they should meet. Finally it is agreed upon that they should meet at the Gasthaus Gutenberger because they can eat there in peace and quiet and the restaurant is smoke free.
10 years later, at 70 years of age, the group meets again and once again they discuss and discuss where they should meet. Finally it is agreed upon that they should meet at the Gasthaus Gutenberger because the restaurant is wheel chair accessible and they even have an elevator.
10 years later, at 80 years of age, the group meets again and once again they discuss and discuss where they should meet. Finally it is agreed upon that they should meet at the Gasthaus Gutenberger because that would be a great idea because they have never been there before.

Obama's Parrot
OBAMA WALKS INTO A BAR with a parrot on his shoulder.
The bartender asks, "Can it talk?"
The parrot says, "NOT WITHOUT A TELEPROMPTER."

Rednecks Flying Home
Two Redneck hunters got a pilot to fly them into the far north for elk hunting. They were quite successful in their venture, and bagged six big bulls. The pilot came back as arranged to pick them up.
They started loading their gear into the plane, including the six elk. But the pilot objected he said, "The plane can take out only four of your elk. You will have to leave two behind."
One of the hunters pushed forward, "Hey, last year our pilot let us take out six elk. It was the same model plane, same weather conditions, and everything. What's with this? We want you to allow us to fly out just like last year.
Reluctantly the pilot finally permitted them to put all six elk aboard and the men all climbed in with their gear. But when they attempted to take off and fly out of the valley, the little plane could not make it. They crashed in the wilderness.
Climbing out of the wreckage, one Redneck said to the other, "Do you know where we are?"
"I think so," replied the other Redneck. "Yep! I think this is about 100 yards further along than where we crashed last year!"

Math Teacher Arrested
A government school teacher was arrested today at John F. Kennedy International Airport as he attempted to board a flight while in possession of a ruler, a protractor, a compass, a slide-rule and a calculator.
At a morning press conference, the Attorney General said he believes the man is a member of the notorious Al-Gebra movement. He did not identify the man, who has been charged by the FBI with carrying weapons of math instruction.
"Al-Gebra is a problem for us" the Attorney General said. "They derive solutions by means and extremes, and sometimes go off on tangents in search of absolute values." They use secret code names like 'X' and 'Y' and refer to themselves as 'unknowns', but we have determined that they belong to a common denominator of the axis of medieval with coordinates in every country."
"As the Greek philanderer Isosceles used to say, 'There are 3 sides to every triangle.'"
When asked to comment on the arrest, President Obama said, "If God had wanted us to have better weapons of math instruction, he would have given us more fingers and toes."
White House aides told reporters they could not recall a more intelligent or profound statement by the President.
It is believed that the Nobel Prize for Physics will follow.

Porn Channel
When I checked into my motel last night, I said to the lady at the desk: "I hope the porn channel in my room is disabled."
"No," she said, "it's regular porn, you sick bastard!"

Nailed It!
Scott and Glenn were working on a house. While nailing down siding Glenn would reach into his nail pouch, pull out a nail and either toss it over his shoulder or nail it in.
Scott, figuring this was worth looking into, asked, "Why are you throwing those nails away?"
Glenn explained, "If I pull a nail out of my pouch and it's pointed toward me, I throw it away 'cause it's defective. If it's pointed toward the house, then I nail it in!"
Scott got completely upset and yelled, "You idiot! The nails pointed toward you aren't defective! They're for the other side of the house!"

The American Farmer and Business Owner
A man owned a small farm in Alabama. The Alabama Wage and Hour Dept. claimed he was not paying proper wages to his help and sent an agent out to interview him.
"I need a list of your employees and how much you pay them," demanded the agent.
"Well," replied the rancher, "There's my ranch hand who's been with me for 3 years. I pay him $600 a week plus free room and board.
The cook has been here for 18 months, and I pay her $500 per week plus free room and board. Then there's the half-wit who works about 18 hours every day and does about 90% of all the work around here. He makes about $10 per week, pays his own room and board and I buy him a bottle of bourbon every Saturday night."
"That's the guy I want to talk to, the half-wit," says the agent.
"That would be me," replied the farmer.

Jesus In The Bathroom
A Sunday school teacher of pre-schoolers was concerned that his students might be a little confused about Jesus Christ. He wanted to make sure they understood that the birth of Jesus occurred a long time ago, that he grew up, etc. So he asked his class, "Where is Jesus today?" Steven raised his hand and said, "He's in heaven!"
Mary was called on and answered, "He's in my heart!"
Little Johnny, waving his hand furiously, blurted out, "I know! I know! He's in our bathroom!"
The whole class got very quiet, looked at the teacher, and waited for a response. The teacher was completely at a loss for a few very long seconds. He finally gathered his wits and asked Little Johnny how he knew this.
Little Johnny replied, "Well, every morning my father gets up, bangs on the bathroom door, and yells:
"Jesus Christ, are you still in there?"

Graduation Band Butchers 'Don't Stop Believin'
What did Journey ever do to deserve this?

The economy is so bad
I got a pre-declined credit card in the mail.
I ordered a burger at McDonald's and the kid behind the counter asked, "Can you afford fries with that?"
CEOs are now playing miniature golf.
If the bank returns your check marked "Insufficient Funds," you call them and ask if they meant you or them.
Hot Wheels and Matchbox stocks are trading higher than GM.
McDonald's is selling the 1/4-ouncer.
A truckload of Americans were caught sneaking into Mexico.
Dick Cheney took his stockbroker hunting.
Motel Six won't leave the light on anymore.
Exxon-Mobil laid off 25 Congressmen.
Congress says they are looking into this Bernard Madoff scandal. Oh great!! The guy who made $50 billion disappear is being investigated by the people who made $1.5 trillion disappear!
I was so depressed last night thinking about the economy, wars, jobs, my savings, Social Security, retirement funds, etc., I called the Suicide Lifeline. I got a call center in Pakistan, and when I told them I was suicidal, they got all excited, and asked if I could drive a truck.

Mule For Sale
Curtis & Bubba saw an ad in the Starkville Daily News Newspaper in Starkville, MS. and bought a mule for $100.
The farmer agreed to deliver the mule the next day.
The next morning the farmer drove up and said, "Sorry, fellows, I have some bad news, the mule died last night."
Curtis & Bubba replied, "Well, then just give us our money back."
The farmer said, "Can't do that. I went and spent it already"
They said, "OK, then, just bring us the dead mule."
The farmer asked, "What in the world ya'll gonna do with a dead mule?"
Curtis said, "We gonna raffle him off."
The farmer said, "You can't raffle off a dead mule!"
Bubba said, "We shore can! Heck, we don't hafta tell nobody he's dead!"
A couple of weeks later, the farmer ran into Curtis & Bubba at the Piggly Wiggly grocery store and asked.
"What'd you fellers ever do with that dead mule?"
They said, "We raffled him off like we said we wuz gonna do."
Bubba said, "Shucks, we sold 500 tickets fer two dollars apiece and made a profit of $898."
The farmer said, "My Lord, didn't anyone complain?"
Curtis said, "Well, the feller who won got upset. So we gave him his two dollars back."
Curtis and Bubba now work for the government.
They're overseeing the Bailout Program.

STAYED IN A HOTEL RECENTLY?
Room Service: "Morrin. Roon sirbees."
Guest: "Sorry, I thought I dialed room-service."
Room Service: " Rye . Dis Roon sirbees...morrin! Joowish to oddor sunteen???"
Guest: "Uh.... Yes, I'd like to order bacon and eggs."
Room Service: "Ow July den?"
Guest: "......What??"
Room Service: "Ow July den?!?... pryed, boyud, poochd?"
Guest: "Oh, the eggs! How do I like them? Sorry.. scrambled, please."
Room Service: "Ow July dee baykem? Crease?"
Guest: "Crisp will be fine ."
Room Service: "Hokay. An Sahn toes?"
Guest: "What?"
Room Service: "An toes. July Sahn toes?"
Guest: "I... don't think so."
Room Service: "No? Judo wan sahn toes???"
Guest: "I feel really bad about this, but I don't know what 'judo wan sahn toes' means."
Room Service: "Toes! Toes!...Why Joo don Juan toes? Ow bow Anglish moppin weet bodder?"
Guest: "Oh, English muffin!!! I've got it! You were saying 'toast'...Fine ...Yes, an English muffin will be fine ."
Room Service: "Weet bodder?"
Guest: "No, just put the bodder on the side."
Room Service: "Wad?!?"
Guest: "I mean butter... just put the butter on the side."
Room Service: "Copy?"
Guest: "Excuse me?"
Room Service: "Copy...tea..meel?"
Guest: "Yes. Coffee, please... and that's everything.."
Room Service: "One Minnie. Scramah egg, crease baykem, Anglish moppin, weet bodder on sigh and copy ... rye??"
Guest: "Whatever you say."
Room Service: "Tenjooberrymuds."
Guest: "You're welcome"

Fall / Winter Classes for Women at THE ADULT LEARNING CENTER
REGISTRATION MUST BE COMPLETED By Friday January 29, 2010
NOTE: DUE TO THE COMPLEXITY AND DIFFICULTY LEVEL OF THEIR CONTENTS, CLASS SIZES WILL BE LIMITED TO 8 PARTICIPANTS MAXIMUM.
Class 1 Up in Winter, Down in Summer - How to Adjust a Thermostat Step by Step, with Slide Presentation. Meets 4 wks, Monday and Wednesday for 2 hrs beginning at 7:00 PM..
Class 2 Which Takes More Energy - Putting the Toilet Seat Down, or Bitching About It for 3 Hours? Round Table Discussion. Meets 2 weeks, Saturday 12:00 for 2 hours.
Class 3 Is It Possible To Drive Past a Wal-Mart Without Stopping?--Group Debate. Meets 4 weeks, Saturday 10:00 PM for 2 hours.
Class 4 Fundamental Differences Between a Purse and a Suitcase--Pictures and Explanatory Graphics. Meets Saturdays at 2:00 PM for 3 weeks.
Class 5 Curling Irons--Can They Levitate and Fly Into The Bathroom Cabinet? Examples on Video. Meets 4 weeks, Tuesday and Thursday for 2 hours beginning At 7:00 PM
Class 6 How to Ask Questions During Commercials and Be Quiet During the Program Help Line Support and Support Groups. Meets 4 Weeks, Friday and Sunday 7:00 PM
Class 7 Can a Bath Be Taken Without 14 Different Kinds of Soaps and Shampoos? Open Forum. Monday at 8:00 PM, 2 hours.
Class 8 Health Watch--They Make Medicine for PMS - USE IT! Three nights; Monday, Wednesday, Friday at 7:00 PM for 2 hours.
Class 9 I Was Wrong and He Was Right!--Real Life Testimonials. Tuesdays at 6:00 PM Location to be determined.
Class 10 How to Parallel Park In Less Than 20 Minutes Without an Insurance Claim. Driving Simulations. 4 weeks, Saturday's noon, 2 hours..
Class 11 Learning to Live--How to Apply Brakes Without Throwing Passengers Through the Windshield. Tuesdays at 7:00 PM, location to be determined
Class 12 How to Shop by Yourself. Meets 4 wks, Tuesday and Thursday for 2 hours beginning at 7:00 PM.
Upon completion of any of the above courses, diplomas will be issued to the survivors.