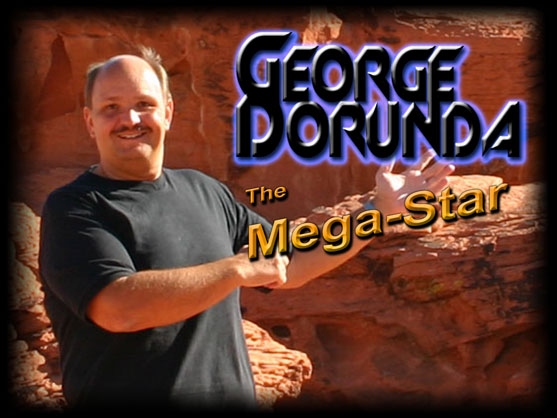 Info-Tainment Comedy Collection 2012

A WISH TO LIVE FOREVER
I met a fairy who said she would grant me one wish. Immediately I said, "I want to live forever."
"Sorry," said the fairy, "I'm not allowed to grant eternal life."
"OK," I said, "Then, I want to die after Congress gets its head out of its ass!"
"You crafty bastard," said the fairy.

Cell phone etiquette
After a tiring day, a commuter settled down in her seat and closed her eyes. As they rolled out of the station, the guy sitting next to her pulled out his cell phone and started talking in a loud voice:
"Hi sweetheart. It's Eric. I'm on the train".
"Yes, I know it's the six thirty and not the four thirty, but I had a long meeting".
"No, honey, not with that blonde from the accounts office. It was with the boss".
"No sweetheart, you're the only one in my life".
"Yes, I'm sure, cross my heart"
The conversation went on and on. At fifteen minutes, the woman sitting next to him had had enough. She leaned close to Eric, and in a clear sing-song voice, said, "Eric, hang up the phone and come back to bed."
Eric no longer uses his cell phone in public.

Union Brothel
A dedicated Teamsters union worker was attending a convention in Las Vegas and decided to check out the local brothels. When he got to the first one, he asked the Madam, "Is this a union house?"
"No," she replied, "I'm sorry it isn't."
"Well, if I pay you $100, what cut do the girls get?"
"The house gets $80 and the girls get $20," she answered.
Offended at such unfair dealings, the union man stomped off down the street in search of a more equitable, hopefully unionized shop. His search continued until finally he reached a brothel where the Madam responded, "Why yes sir, this is a union house. We observe all union rules."
The man asked, "And, if I pay you $100, what cut do the girls get?"
"The girls get $80 and the house gets $20."
"That's more like it!" the union man said.
He handed the Madam $100, looked around the room, and pointed to a stunningly attractive green-eyed blonde.
"I'd like her," he said.
"I'm sure you would, sir," said the Madam. Then she gestured to a 92-year old woman in the corner, "but Ethel here has 67 years seniority, and, according to union rules, she's next."

No Sex Since 1955
A crusty old Marine Sergeant Major found himself at a gala event hosted by a local liberal arts college. There was no shortage of extremely young idealistic ladies in attendance, one of whom approached the Sergeant Major for conversation.
"Excuse me, Sergeant Major, but you seem to be a very serious man. Is something bothering you?"
"Negative, ma 'am. Just serious by nature."
The young lady looked at his awards and decorations and said, "It looks like you have seen a lot of action."
"Yes, ma 'am, a lot of action."
The young lady, tiring of trying to start up a conversation, said, "You know, you should lighten up. Relax and enjoy yourself."
The Sergeant Major just stared at her in his serious manner.
Finally the young lady said, "You know, I hope you don't take this the wrong way, but when is the last time you had sex?"
"1955, ma 'am."
"Well, there you are. No wonder you're so serious. You really need to chill out! I mean, no sex since 1955! She took his hand and led him to a private room where she proceeded to "relax" him several times.
Afterwards, panting for breath, she leaned against his bare chest and said, "Wow, you sure didn't forget much since 1955."
The Sergeant Major said, after glancing at his watch, "I hope not; it's only 2130 now."
Gotta love military time!

NINE WORDS WOMEN USE
(1) Fine: This is the word women use to end an argument when they are right and you need to shut up.
(2) Five Minutes: If she is getting dressed, this means a half an hour. Five minutes is only five minutes if you have just been given five more minutes to watch the game before helping around the house.
(3) Nothing: This is the calm before the storm. This means something, and you should be on your toes. Arguments that begin with nothing usually end in fine.
(4) Go Ahead: This is a dare, not permission. Don't Do It!
(5) Loud Sigh: This is actually not a word, but is a non-verbal statement often misunderstood by men. A loud sigh means she thinks you are an idiot and wonders why she is wasting her time standing here and arguing with you about nothing. (Refer back to # 3 for the meaning of nothing.)
(6) That's Okay: This is one of the most dangerous statements a women can make to a man. That's okay means she wants to think long and hard before deciding how and when you will pay for your mistake.
(7) Thanks: A woman is thanking you, do not question, or faint. Just say you're welcome. (I want to add in a clause here - This is true, unless she says 'Thanks a lot' - that is PURE sarcasm and she is not thanking you at all. DO NOT say 'you're welcome'.. That will bring on a 'whatever').
(8) Whatever: Is a woman's way of saying...Go to Hell.
(9) Don't worry about it, I got it: Another dangerous statement, meaning this is something that a woman has told a man to do several times, but is now doing it herself. This will later result in a man asking 'What's wrong?' For the woman's response refer to # 3.

Hero
On January 9th, a group of Pekin, Illinois bikers were riding west on I-74 when they saw a girl about to jump off the Murray Baker Bridge. So they stopped.
George, their leader, a big burly man of 53, gets off his Harley, walks through a group of gawkers, past the State Trooper, and asked, "What are you doing?"
She says, "I'm going to commit suicide."
While he didn't want to appear "sensitive," he didn't want to miss a be-a-legend opportunity either so he asked, "Well, before you jump, why don't you give me a kiss?"
So, with no hesitation at all, she leaned back over the railing and did just that - and it was a long, deep, lingering kiss followed immediately by another one.
After they finished, George gets approval from his biker-buddies, the onlookers, and even the State Trooper, and says, "Wow! That was the best kiss I have ever had Honey! That's a real talent you're wasting, Sugar Shorts. You could be famous if you rode with me. Why are you committing suicide?"
"My parents don't like me dressing up like a girl."
It's still unclear whether she jumped or was pushed.

The Bar
A union shop foreman walks into a bar next door to the factory and is about to order a drink to celebrate Obama's victory when he sees a guy close by wearing a Romney for President button and two beers in front of him. He doesn't have to be an Einstein to know that this guy is a Republican. So, he shouts over to the bartender so loudly that everyone can hear, "Drinks for everyone in here, bartender, but not for the Republican."
Soon after the drinks have been handed out, the Republican gives him a big smile, waves at him, then says, "Thank you!" in an equally loud voice. This infuriates the union official.
The union captain once again loudly orders drinks for everyone except the Republican. As before, this does not seem to bother the Republican. He continues to smile, and again yells, "Thank you!"
The union thug once again loudly orders drinks for everyone except the Republican. As before, this does not seem to bother the Republican. He continues to smile, and again yells, "Thank you!"
The union guy asks the bartender, "What the hell is the matter with that Republican? I've ordered three rounds of drinks for everyone in the bar but him, and all the silly idiot does is smile and thanks me. Is he nuts?"
"Nope," replies the bartender. "He owns the place."

The Golden Years
Several days ago as I left a meeting at a hotel; I desperately gave myself a personal TSA pat down. I was looking for my keys. They were not in my pockets. A quick search in the meeting room revealed nothing.
Suddenly I realized I must have left them in the car. Frantically, I headed for the parking lot. My wife has scolded me many times for leaving the keys in the ignition. My theory is the ignition is the best place not to lose them. Her theory is that the car will be stolen. As I burst through the door, I came to a terrifying conclusion. Her theory was right. The parking lot was empty.
I immediately called the police. I gave them my location, confessed that I had left my keys in the car, and that it had been stolen.
Then I made the most difficult call of all, "Honey," I stammered; I always call her "honey" in times like these. "I left my keys in the car, and it has been stolen."
There was a period of silence. I thought the call had been dropped, but then I heard her voice.
"You Idiot", she barked, "I dropped you off!"
Now it was my time to be silent. Embarrassed, I said, "Well, come and get me."
She retorted, "I will, as soon as I convince this policeman I have not stolen your car."

Old Age Sex
The husband leans over and asks his wife, 'Do you remember the first time we had sex together over fifty years ago? We went behind the village tavern where you leaned against the back fence and I made love to you.'
Yes, she says, 'I remember it well.'
OK,' he says, 'How about taking a stroll around there again and we can do it for old time's sake?'
Oh Jim, you old devil, that sounds like a crazy, but good idea!'
A police officer sitting in the next booth heard their conversation and, having a chuckle to himself, he thinks to himself, I've got to see these two old-timers having sex against a fence. I'll just keep an eye on them so there's no trouble. So he follows them.
The elderly couple walks haltingly along, leaning on each other for support aided by walking sticks. Finally, they get to the back of the tavern and make their way to the fence. The old lady lifts her skirt and the old man drops his trousers. As she leans against the fence, the old man moves in. Then suddenly they erupt into the most furious sex that the policeman has ever seen. This goes on for about ten minutes while both are making loud noises and moaning and screaming. Finally, they both collapse, panting on the ground.
The policeman is amazed. He thinks he has learned something about life and old age that he didn't know.
After about half an hour of lying on the ground recovering, the old couple struggle to their feet and put their clothes back on. The policeman is still watching and thinks to himself, this is truly amazing. I've got to ask them what their secret is.
So, as the couple passes, he says to them,' Excuse me, but that was something else. You must've had a fantastic sex life together. Is there some sort of secret to this?'
Shaking, the old man is barely able to reply, 'Fifty years ago that wasn't an electric fence.'

Life's Consequences
A tough old cowboy from South Texas counseled his granddaughter that if she wanted to live a long life, the secret was to sprinkle a pinch of gun powder on her oatmeal every morning.
The granddaughter did this religiously to the age of 103 when she died.
She left behind 14 children, 30 grandchildren, 45 great-grandchildren, 25 great-great-grandchildren, and a 15-foot crater where the crematorium used to be.

Frog and Female Golfer
A Woman was out playing golf one day when she hit the ball into the woods.
She went into the woods to look for it and found a frog in a trap.
The frog said to her, "If you release me from this trap, I will grant you three wishes."
The woman freed the frog, and the frog said, "Thank you, but I failed to mention that there was a condition to your wishes.
Whatever you wish for, your husband will get times ten!"
The woman said, "That's okay."
For her first wish, she wanted to be the most beautiful woman in the world.
The frog warned her, "You do realize that this wish will also make your husband the most handsome man in the world, an Adonis whom women will flock to".
The woman replied, "That's okay, because I will be the most beautiful woman and he will have eyes only for me."
So, KAZAM-she's the most beautiful woman in the world!
For her second wish, she wanted to be the richest woman in the world.
The frog said, "That will make your husband the richest man in the world. And he will be ten times richer than you."
The woman said, "That's okay, because what's mine is his and what's his is mine."
So, KAZAM-she's the richest woman in the world!
The frog then inquired about her third wish, and she answered, "I'd like a mild heart attack."
Moral of the story: Women are clever. Don't mess with them.
Attention female readers: This is the end of the joke for you. Stop here and continue feeling good.
Male readers: Please continue reading.
The man had a heart attack ten times "milder" than his wife.
Moral of the story: Women are not really smart, they just think they are.
Let them continue to think that way and just enjoy the show.
PS: If you are a woman and are still reading this; it only goes to show that women never listen!!!

The Pickle Factory
Yossel Zelkovitz worked in a Polish pickle factory. For many years he had a powerful desire to put his penis in the pickle slicer.
Unable to stand it any longer, he sought professional help from the factory psychologist.
After six months, the therapist gave up.
He advised Yossel to go ahead and do it or he would probably never have any peace of mind.
The next day he came home from work very early.
His wife, Sacha, became alarmed and wanted to know what had happened.
Yossel tearfully confessed his tormenting desire to put his penis in the pickle slicer.
He went on to explain that today he finally went ahead and did it, and he was immediately fired.
Sacha gasped and ran over to her husband.
She quickly yanked down his pants and shorts only to find a normal, completely intact penis.
She looked up and said, "I don't understand. What about the pickle slicer?"
Yossel replied, "I think she got fired, too."

Men Just Don't Listen
Wanda's dishwasher was broken, so she called in a repairman.
Since she had to go to work the next day, she told the repairman, 'I'll leave the key under the mat. Fix the dishwasher, leave the bill on the counter, and I'll mail you a check. Oh, by the way don't worry about my dog Spike. He won't bother you. But, whatever you do, do NOT, under ANY circumstances, talk to my parrot! I MUST STRESS TO YOU: DO NOT TALK TO MY PARROT!'
When the repairman arrived at Wanda's apartment, he discovered the biggest, meanest looking dog he has ever seen. But, just as she had said, the dog just lay there on the carpet watching the repairman go about his work.
The parrot, however, drove him nuts the whole time with his incessant yelling, cursing and name calling.
Finally the repairman couldn't contain himself any longer and yelled, 'Shut up, you stupid, frickin ugly bird!'
To which the parrot replied, 'Get him Spike!'
See - Men just don't listen!

My Dependents
I just received my tax return for 2011 back from the IRS. It puzzles me!!!
They are questioning how many dependents I claimed.
I guess it was because of my response to the question: "List all dependents?"
I replied: 12 million illegal immigrants; 3 million crack heads; 42 million unemployed people on food stamps, 2 million people in over 243 prisons; half of Mexico; and 535 persons in the U.S. House and Senate."
Evidently, this was NOT an acceptable answer.
I KEEP ASKING MYSELF, WHO DID I MISS?

Bubba's Truck
The young man from Mississippi came running into the store and said to his buddy, "Bubba, somebody just stole your pickup truck from the parking lot!"
Bubba replied, "Did y'all see who it was?"
The young man answered, "I couldn't tell, but I got the license number."

South Carolina Golf Course
The owner of a golf course in South Carolina was confused about paying an invoice, so he decided to ask his secretary for some mathematical help.
He called her into his office and said, "Y'all graduated from the University of South Carolina and I need some help. If I wuz to give yew $20,000, minus 14%, how much would you take off?"
The secretary thought a moment, and then replied, "Everthang but my earrings."

FLORIDA SENIOR
A Florida senior citizen drove his brand new Corvette convertible out of the dealership. Taking off down the road, he pushed it to 80 mph, enjoying the wind blowing through what little hair he had left. "Amazing," he thought as he flew down I-95, pushing the pedal even more.
Looking in his rear view mirror, he saw a Florida State Trooper, blue lights flashing and siren blaring. He floored it to 100 mph, then 110, then 120. Suddenly he thought, "What am I doing? I'm too old for this!" and pulled over to await the trooper's arrival.
Pulling in behind him, the trooper got out of his vehicle and walked up to the Corvette. He looked at his watch, then said, "Sir, my shift ends in 30 minutes. Today is Friday. If you can give me a new reason for speeding--a reason I've never before heard -- I'll let you go."
The old gentleman paused then said: "Three years ago, my wife ran off with a Florida State Trooper. I thought you were bringing her back.
"Have a good day, Sir," replied the trooper.

Genie in a bottle
A Husband takes his wife to play her first game of golf. Of course, the wife promptly hacked her first shot right through the window of the biggest house adjacent to the course.
The husband cringed, 'I warned you to be careful! Now we'll have to go up there, find the owner, apologize and see how much your lousy drive is going to cost us.'
So the couple walked up to the house and knocked on the door. A warm voice said, 'Come on in.'
When they opened the door they saw the damage that was done: glass was all over the place, and a broken antique bottle was lying on its side near the pieces of window glass.
A man reclining on the couch asked, 'Are you the people that broke my window?'
'Uh...yeah! , sir. We're sure sorry about that,' the husband replied.
'Oh, no apology is necessary. Actually I want to thank you.. You see, I'm a genie, and I've been trapped in that bottle for a thousand years. Now that you've released me, I'm allowed to grant three wishes. I'll give you each one wish, but if you don't mind, I'll keep the last one for myself.'
Wow, that's great!' the husband said. He pondered a moment and blurted out, 'I'd like a million dollars a year for the rest of my life.'
'No problem,' said the genie 'you've got it, it's the least I can do. And I'll guarantee you a long, healthy life!'
'And now you, young lady, what do you want?' the genie asked.
'I'd like to own a gorgeous home in every country in the world complete with servants,' she said.
'Consider it done,' the genie said. 'And your homes will always be safe from fire, burglary and natural disasters!'
'And now,' the couple asked in unison, 'what's your wish, genie?'
'Well, since I've been trapped in that bottle, and haven't been with a woman in more than a thousand years, my wish is to have sex with your wife.'
The husband looked at his wife and said, 'Gee, honey, you know we both now have a fortune, and all those houses. What do you think?'
She mulled it over for a few moments and said, 'You know, you're right. Considering our good fortune, I guess I wouldn't mind, but what about you, honey?'
You know I love you sweetheart,' said the husband. I'd do the same for you!'
So the genie and the woman went upstairs where they had sex.
The genie was insatiable. After about three hours of non-stop sex, the genie rolled over and looked directly into her eyes and asked, How old are you and your husband?'
'Why, we're both 35,' she responded breathlessly.
'No Kidding,' he said.
'Thirty-five years old and you both still believe in genies?'

RECTUM STRETCHER
While she was 'flying' down the road yesterday, a woman passed over a bridge only to find a cop with a radar gun on the other side lying in wait.
The cop pulled her over, walked up to the car, with that classic patronizing smirk we all know and love, asked, 'What's your hurry?'
To which she replied, 'I'm late for work.'
'Oh yeah,' said the cop, 'what do you do?'
I'm a rectum stretcher,' she responded.
The cop stammered, 'A what? A rectum stretcher? And just what does a rectum stretcher do?'
'Well,' she said, 'I start by inserting one finger, then work my way up to two fingers, then three, then four, then with my whole hand in. I work from side to side until I can get both hands in, and then I slowly but surely stretch it, until it's about 6 feet wide.'
'And just what the hell do you do with a 6 foot asshole?' he asked.
'You give him a radar gun and park him behind a bridge...'
Traffic Ticket - $95.00
Court Costs - $45.00
Look on the Cop's Face - PRICELESS

The Gold Urinal
Before Obama was elected President he went to see Bill and Hillary for some campaign advice, at their spacious home.
After drinking several glasses of iced tea, he asked Bill Clinton if he could use his bathroom.
When he entered Clinton's private toilet, he was astonished to see that Clinton had a solid gold urinal! Wow!
That afternoon, Obama told Michelle, about the urinal. "Just think,' he said, 'when I am President, I too could have a gold urinal. But I wouldn't have something so self-indulgent!"
Later, when Michelle had lunch with Hillary, she told Hillary how impressed Obama had been at his discovery of the fact that, in his private bathroom, Bill had a gold urinal.
That evening, when Bill and Hillary were getting ready for bed, Hillary smiled and said to Bill, "I found out who urinated in your saxophone."

Blondes working at a Habitat For Humanity house
Two blondes were doing some carpenter work on a Habitat for Humanity House. Lisa was nailing down house siding, would reach into her nail pouch, pull out a nail & either toss it over her shoulder or nail it in.
Judy asked, 'Why are you throwing those nails away?'
Lisa explained, 'When I pull a nail out of my pouch, about half of them have the head on the wrong end & I throw them away.'
Judy yelled, 'NO - NO - Those nails aren't defective! They're for the other side of the house!'

Hoodies at the Pearly Gates
Saint Peter is sitting at the Pearly Gates when two guys wearing hoodies arrive. St. Peter looked out through the Gates and said, "Wait here. I'll be right back."
St. Peter goes over to God's chambers and tells him who is waiting for entrance. God says to Peter: "How many times do I have to tell you--you can't be racist and judgmental here. This is heaven. All are loved. All are brothers. Go back and let them in!"
St. Peter goes back to the Gates, looks around, and lets out a heavy sigh. He returns to God's chambers and says, "Well, they're gone."
"The guys wearing hoodies?" asked God.
"No. The Pearly Gates."

Service
I became confused when I heard the word "Service" used with these agencies:
Internal Revenue 'Service'
U.S. Postal 'Service'
Telephone 'Service'
Cable TV 'Service'
Civil 'Service'
State, City, County & Public 'Service'
Customer 'Service'
This is NOT what I thought 'Service' meant.
But today, I overheard two farmers talking, and one of them said he had hired a bull to 'Service' a few cows.
BAM!!! It all came into focus. Now I understand what all those agencies are doing to us.

And God Said to Adam
God said, "Adam, Iwant you to do something for Me."
Adam said, "Gladly, Lord, what do You want me to do?"
God said, "Go down into that valley."
Adam said, "What's a valley?"
God explained it to him. Then God said, "Cross the river."
Adam said, "What's a river?"
God explained that to him, and then said, "Go over to the hill....."
Adam said, "What is a hill?"
So, God explained to Adam what a hill was. He told Adam, "On the other side of the hill you will find a cave."
Adam said, 'What's a cave?'
After God explained, he said, "In the cave you will find a woman."
Adam said, "What's a woman?'
So God explained that to him, too. Then, God said, 'I want you to reproduce."
Adam said, "How do I do that?"
God first said (under His breath), "Geez....." And then, just like everything else, God explained that to Adam, as well.
So, Adam goes down into the valley, across the river, and over the hill, into the cave, and finds the woman.
Then, in about five minutes, he was back. God, his patience wearing thin, said angrily, "What is it now?"
And Adam said, "What's a headache?"

FOUR RETIREES VISIT A BAR
Four old retired men are walking down a street in Yuma, Arizona. They turn a corner and see a sign that says, "Old Timers Bar - ALL drinks 10 cents."
They look at each other and then go in, thinking this is too good to be true.
The old bartender says in a voice that carries across the room, "Come on in and let me pour one for you! What'll it be, gentlemen?"
There's a fully stocked bar, so each of the men orders a martini.
In no time the bartender serves up four iced martinis shaken, not stirred and says, "That'll be 10 cents each, please."
The four guys stare at the bartender for a moment, then at each other. They can't believe their good luck. They pay the 40 cents, finish their martinis, and order another round.
Again, four excellent martinis are produced, with the bartender again saying, "That's 40 cents, please."
They pay the 40 cents, but their curiosity gets the better of them. They've each had two martinis and haven't even spent a dollar yet.
Finally one of them says, "How can you afford to serve martinis as good as these for a dime apiece?"
"I'm a retired tailor from Phoenix," the bartender says, "and I always wanted to own a bar. Last year I hit the Lottery Jackpot for $125 million and decided to open this place. Every drink costs a dime. Wine, liquor, beer it's all the same."
"Wow! That's some story!" one of the men says.
As the four of them sip at their martinis, they can't help noticing seven other people at the end of the bar who don't have any drinks in front of them and haven't ordered anything the whole time they've been there.
Nodding at the seven at the end of the bar, one of the men asks the Bartender, "What's with them?" The bartender says, "They're retired people from Florida. They're waiting for Happy Hour when drinks are half-price."

Rude Receptionist
An older gentleman had an appointment to see the urologist who shared offices with several other doctors. The waiting room was filled with patients. As he approached the receptionist's desk, he noticed that the receptionist was a large unfriendly woman who looked like a Sumo wrestler. He gave her his name.
In a very loud voice, the receptionist said, "YES, I HAVE YOUR NAME HERE; YOU WANT TO SEE THE DOCTOR ABOUT IMPOTENCE, RIGHT?"
All the patients in the waiting room snapped their heads around to look at the very embarrassed man. He recovered quickly, and in an equally loud voice replied, 'NO, I'VE COME TO INQUIRE ABOUT A SEX CHANGE OPERATION, BUT I DON'T WANT THE SAME DOCTOR THAT DID YOURS.'
The room erupted in applause.

Biker Hell
One day a biker dies and finds himself in hell. As he is wallowing in despair, he has his first meeting with the devil...
Satan: "Why so glum?"
Biker: "What do you think? I'm in hell!"
Satan: "Hell's not so bad. We actually have a lot of fun down here. You a drinking man?"
Biker: "Sure, I love to drink."
Satan: "Well, you're gonna love Mondays then. On Mondays, that's all we do is drink. Bombay Sapphire, tequila, Guinness, red wine, single malt scotch. We drink 'til we throw up and then we drink some more! And you don't have to worry about getting a hangover, because you're dead anyway."
Biker: "Gee that sounds great!"
Satan: "You a smoker?"
Biker: "You better believe it."
Satan: "All right! You're gonna love Tuesdays. We get the finest cigars from all over the world, and smoke our lungs out. If you get cancer, no biggie, you're already dead, remember?"
Biker: "Wow...that's awesome!"
Satan: "I bet you like to gamble."
Biker: "Why, yes, as a matter of fact I do."
Satan: "Good,'cause Wednesdays you can gamble all you want. Craps, blackjack, roulette, poker, slots, whatever. If you go bankrupt, it doesn't matter, you're dead anyhow."
Biker: "Cool!"
Satan: "What about Drugs?"
Biker: "Are you kidding? Love drugs! You don't mean...?"
Satan: "That's right! Thursday is drug day.. Help yourself to a great big bowl of crack or smack. Smoke a doobie the size of a submarine. You can do all the drugs you want. You're dead so who cares."
Biker: "Wow! I never realized Hell was such a cool place!"
Satan: "You gay?"
Biker: "No..."
Satan: "Ooooh, Fridays are gonna be tough..."

The Brothel
The madam opened the brothel door in Elko County, Nevada, and saw a rather dignified, well-dressed, good-looking man in his late forties or early fifties.
'May I help you, sir?' she asked.
'I want to see Valerie,' the man replied.
'Sir, Valerie is one of our most expensive ladies. Perhaps you would prefer someone else', said the madam.
'No, I must see Valerie,' he replied.
Just then, Valerie appeared and announced to the man she charged $10,000 a visit.
Without hesitation, the man pulled out ten thousand dollars and gave it to Valerie, and they went upstairs. After an hour, the man calmly left.
The next night, the man appeared again, once more demanding to see Valerie.
Valerie explained that no one had ever come back two nights in a row as she was so very expensive. There were no discounts and the price was still $10,000. The gentleman did not blink an eye. Again, he pulled out a wad of cash, gave it to Valerie, and they went upstairs...After an hour, he left.
The following night the man was there yet again. Everyone was astounded that he had come for a third consecutive night, maybe a record in the history of brothels in Nevada , which date back into the early 1800's. But without hesitation he paid Valerie the ten grand and off they went upstairs.
After their session, Valerie said to the man, 'No one has ever been with me three nights in a row. Where are you from?'
The man replied, ' Billings, Montana.'
'Really', she said. 'I have family in Billings.'
'I know.' the man said. 'I regret to tell you, but your sister died, and I am her attorney. She asked me to give you your $30,000 inheritance.'
The moral of the story is that three things in life are certain:
1. Death
2. Taxes
3. Being screwed by a lawyer

Golf
A man was walking down the street when he was accosted by a particularly dirty and shabby looking homeless man who asked him for a couple of dollars for dinner. The man took out his wallet, extracted ten dollars and asked, "If I give you this money, will you buy some beer with it instead of dinner?"
"No, I had to stop drinking years ago," the homeless man replied.
"Will you spend this on green fees at a golf course instead of food?" the man asked.
"Are you NUTS!" replied the homeless man. "I haven't played golf in 20 years!"
"Well," said the man, "I'm not going to give you money. Instead, I'm going to take you home for a shower and a terrific dinner cooked by my wife."
The homeless man was astounded. "Won't your wife be furious with you for doing that?
The man replied, "That's okay, it's important for her to see what a man looks like after he's given up drinking and golf."

Ventriloquist
A young ventriloquist is doing the New Jersey night club scene. With his dummy on his knee, he starts going through his usual dumb, blonde jokes.
Suddenly, a blonde woman in the fourth row stands on her chair and starts shouting, "I've heard enough of your stupid blonde jokes. What makes you think you can stereotype women that way? What does the color of a person's hair have to do with her worth as a human being? It's men like you who keep women like me from being respected at work and in the community, and from reaching our full potential as people. You and your kind continue to perpetuate discrimination against not only blondes, but women in general pathetically all in the name of humor!"
The embarrassed ventriloquist begins to apologize, and the beautiful blonde yells:"You stay out of this! I'm talking to that little shit on your lap!"

Need a home improvement store recommendation...
I went to Home Depot recently while not being altogether sure that course of action was a wise one. You see, the previous evening I had prepared and consumed a massive quantity of my patented 'you're definitely going to crap yourself' road-kill chili. Tasty stuff, although hot to the point of being painful, which comes with a written guarantee from me that if you eat it, the next day both of your butt cheeks WILL fall off.
Here's the thing. I had awakened that morning, and even after two cups of coffee (and all of you know what I mean) nothing happened. No 'Watson's Movement. Despite the chilies swimming their way through my intestinal tract, I was unable to create the usual morning symphony referred to by my dear wife as 'thunder and lightning'.
Knowing that a time of reckoning HAD to come, yet not sure of just when, I bravely set off for Home Depot, my quest being paint and supplies to refinish the deck. Upon entering the store at first all seemed normal. I selected a cart and began pushing it about dropping items in for purchase. It wasn't until I was at the opposite end of the store from the toilets that the pain hit me.
Oh, don't look at me like you don't know what I'm talking about. I'm referring to that 'Uh Oh, Crap, gotta go' pain that always seems to hit us at the wrong time. The thing is, this pain was different. The chilies from the night before were staging a revolt. In a mad rush for freedom they bullied their way through the small intestines, forcing their way into the large intestines, and before I could take one step in the direction of the toilets which would bring sweet relief, it happened. The chilies fired a warning shot.
There I stood, alone in the paint and stain section, suddenly enveloped in a toxic cloud the likes of which has never before been recorded. I was afraid to move for fear that more of this vile odor might escape me. Slowly, oh so slowly, the pressure seemed to leave the lower part of my body, and I began to move up the aisle and out of it, just as an orange aproned clerk turned the corner and asked if I needed any help.
I don't know what made me do it, but I stopped to see what his reaction would be to the toxic non-visible fog that refused to dissipate.. Have you ever been torn in two different directions emotionally? Here's what I mean, and I'm sure some of you at least will be able to relate. I could've warned that poor clerk, but didn't. I simply watched as he walked into an invisible, and apparently indestructible, wall of odor so terrible that all he could do before gathering his senses and running, was to stand there blinking and waving his arms about his head as though trying to ward off angry bees. This, of course, made me feel terrible, but then made me laugh. .........BIG mistake!!!!!
Here's the thing. When you laugh, it's hard to keep things 'clamped down', if you know what I mean. With each new guffaw an explosive issue burst forth from my nether region. Some were so loud and echoing that I was later told a few folks in other aisles had ducked, fearing that someone was robbing the store and firing off a shotgun. Suddenly things were no longer funny. 'It' was coming, and I raced off through the store towards the toilet, laying down a cloud the whole way, praying that I'd make it before the grand explosion took place.
Luck was on my side. Just in the nick of time I got to the john, began the inevitable 'Oh my God', floating above the toilet seat because my ass is burning SO BAD, purging. One poor fellow walked in while I was in the middle of what is the true meaning of 'Shock and Awe'. He made a gagging sound, and disgustedly said, 'Son-of-a-bitch!, did it smell that bad when you ate it?', then quickly left..
Once finished and I left the restroom, reacquired my partially filled cart intending to carry on with my shopping when a store employee approached me and said, 'Sir, you might want to step outside for a few minutes. It appears some prankster set off a stink bomb in the store. The manager is going to run the vent fans on high for a minute or two which ought to take care of the problem.'
My smirking of course set me off again, causing residual gases to escape me. The employee took one sniff, jumped back pulling his apron up to cover his nose and, pointing at me in an accusing manner shouted, 'IT'S YOU!', then ran off returning moments later with the manager. I was unceremoniously escorted from the premises and asked none too kindly not to return.
Home again without my supplies, I realized that there was nothing to eat but leftover chili, so I consumed two more bowls. The next day I went to shop at Lowe's. I can't say anymore about that because we are in court over the whole matter. Bastards claim they're going to have to repaint the store.

Stevie Wonder & Tiger Woods play golf
Tiger turns to Stevie Wonder and says, "How's the singing career going?"
Stevie replies, "Not too bad. How's the golf?"
Woods replies, "Not too bad, I've had some problems with my swing, but I think I've got that right, now."
Stevie: "I always find that when my swing goes wrong, I need to stop playing for a while and not think about it. Then, the next time I play, it seems to be all right."
Incredulous, Tiger says, "You play GOLF?"
Stevie: "Yes, I've been playing for years."
Tiger: "But -- you're blind! How can you play golf if you can't see?"
Stevie: "Well, I get my caddy to stand in the middle of the fairway and call to me. I listen for the sound of his voice and play the ball towards him. Then, when I get to where the ball lands, the caddy moves to the green or farther down the fairway and again I play the ball towards his voice."
"But, how do you putt" asks Tiger.
"Well", says Stevie, "I get my caddy to lean down in front of the hole and call to me with his head on the ground and I just play the ball towards his voice."
Tiger: "What's your handicap?"
Stevie: "Well, actually -- I'm a scratch golfer."
Woods, incredulous, says to Stevie, "We've got to play a round sometime."
Stevie: "Well, people don't take me seriously, so I only play for money, and never play for less than $10,000 a hole. Is that a problem?"
Woods thinks about it and says, "I can afford that; OK, I'm game for that .. $10,000 a hole is fine with me. When would you like to play?"
Stevie: "How about midnight"?

THERAPY
Two women were playing golf. One teed off and watched in horror as her ball headed directly toward a foursome of men playing the next hole.
The ball hit one of the men. He immediately clasped his hands together at his groin, fell to the ground and proceeded to roll around in agony.
The woman rushed down to the man, and immediately began to apologize.
'Please allow me to help. I'm a Physical Therapist and I know I could relieve your pain if you'd allow me, she told him.
'Oh, no, I'll be all right. I'll be fine in a few minutes,' the man replied. He was in obvious agony, lying in the fetal position, still clasping his hands there at his groin. At her persistence, however, he finally allowed her to help.
She gently took his hands away and laid them to the side, loosened his pants and put her hands inside.
She administered tender and artful massage for several long moments and asked, 'How does that feel'?
Feels great, he replied; but I still think my thumb's broken!

Yard Work - Lee Trevino Story
Lee Trevino - a true story:
One day, shortly after joining the PGA tour in 1965, Lee Trevino, a professional golfer and married man, was at his home in Dallas, Texas mowing his front lawn, as he always did. A lady driving by in a big, shiny Cadillac stopped in front of his house, lowered the window and asked, "Excuse me, do you speak English?"
Lee responded, "Yes M'aam, I do."
The lady then asked, "What do you charge to do yard work?"
Lee said, "Well, the lady in this house lets me sleep with her."
The lady hurriedly put the car into gear and sped off.

Choosing caliber
What is the smallest caliber you trust to protect yourself?
My personal favorite defense gun has always been a Beretta Jetfire in 22 short. I've carried it for many years including while hiking. I never leave without it in my pocket. Of course the first rule when hiking in the wilderness is to use the "Buddy System." This it means you NEVER hike alone, you bring a friend, companion, or even a family member because if something happens, there's someone to go get help.
I remember one time while hiking with my husband in northern Alberta, out of nowhere came this huge brown bear charging us and was she mad! We must have been near one of her cubs. Anyway, if I had not had my little Jetfire, I wouldn't be here today. Just one quick shot to my husband's knee cap and I was able to escape by just walking at a brisk pace. It's one of the best pistols in my collection.

Redneck Lent
Each Friday night after work, Bubba would fire up his outdoor grill and cook a venison steak. But, all of Bubba's neighbors were Catholic...and since it was Lent, they were forbidden from eating meat on Friday.
The delicious aroma from the grilled venison steaks was causing such a problem for the Catholic faithful that they finally talked to their priest.
The Priest came to visit Bubba, and suggested that he become a Catholic. After several classes and much study, Bubba attended Mass...and as the priest sprinkled holy water over him, he said, "You were born a Baptist, and raised a Baptist, but now you are a Catholic.
"Bubba's neighbors were greatly relieved, until the first Friday night arrived, and the wonderful aroma of grilled venison filled the neighborhood.
The neighbors called the Priest immediately, and, as he rushed into Bubba's yard, clutching a rosary and prepared to scold him, he stopped and watched in amazement.
There stood Bubba, clutching a small bottle of holy water which he carefully sprinkled over the grilling meat and chanted: "You wuz born a deer, you wuz raised a deer, but now you is a catfish."

Tarzan & Jane
When Jane initially met Tarzan in the jungle, she was attracted to him, and during her questions about his life, she asked him how he had sex?
'Tarzan not know sex' he replied.
Jane explained to him what sex was.
Tarzan said 'Oh, Tarzan use knot hole in trunk of tree.'
Horrified Jane said, 'Tarzan you have it all wrong, but I will show you how to do it properly.' She took off her clothing and laid down on the ground.
'Here' she said, pointing to her privates, 'you must put it in here.'
Tarzan removed his loin cloth, showing Jane his considerable manhood, stepped closer to her and kicked her in the crotch! Jane rolled around in agony for what seemed like an eternity.
Eventually she managed to gasp for air and screamed 'What did you do that for?'
Tarzan replied, 'Check for squirrel.'

My Daughter's Moving Out
Last night, my daughter just walked into the living room and said, "Dad, cancel my allowance immediately, rent my room out, throw all my clothes out of the window, take my TV, stereo, iPhone, iPod, and my laptop. Please take all of my jewelry to the Salvation Army or Goodwill. Then sell my new car.
Take my front door key away from me and throw me out of the house. Then disown me and never talk to me again. And don't forget to write me out of your will and leave my share to my sister."
Well, she didn't put it quite like that. What she actually said was...
"Dad, I have decided to work for Obama's re-election campaign."

Change Your Underwear
There's an old sea story about a ship's Captain who inspected his sailors, and afterward told the first mate that his men smelled bad. The Captain suggested perhaps it would help if the sailors would change underwear occasionally.
The first mate responded, "Aye, aye sir, I'll see to it immediately!"
The first mate went straight to the sailors berth deck and announced, "The Captain thinks you guys smell bad and wants you to change your underwear." He continued, "Pittman, you change with Jones, McCarthy, you change with Witkowski, and Brown, you change with Schultz."
THE MORAL OF THE STORY: Someone may come along and promise "Change", but don't count on things smelling any better.

All-girl biker bar
An old, blind cowboy wanders into an all-girl biker bar by mistake. He finds his way to a bar stool and orders a shot of Jack Daniels. After sitting there for a while, he yells to the bartender, 'Hey, you wanna hear a blonde joke?'
The bar immediately falls absolutely silent.
In a very deep, husky voice, the woman next to him says, 'Before you tell that joke, Cowboy, I think it is only fair, Given that you are blind, that you should know five things:
1. The bartender is a blonde girl with a baseball bat.
2. The bouncer is a blonde girl.
3. I'm a 6-foot tall, 175-pound blonde woman with a black belt in karate.
4. The woman sitting next to me is blonde and a professional weight lifter.
5. The lady to your right is blonde and a professional wrestler.
Now, think about it seriously, Cowboy. Do you still wanna tell that blonde joke?'
The blind cowboy thinks for a second, shakes his head and mutters, 'No...not if I'm gonna have to explain it five times.

Occupy Golf Movement
WE NEED TO BE HEARD!!!
I am a member of golf's lower 99%.
I am an indifferent golfer, and there's no way I could ever make it to the professional level. I will never put in the practice time to be the best. I will never have the shots, skills, or mental toughness to make it in the sport. I just never felt like working all that hard at it.
However, I am a part of the golfing community and, as such, feel I should be paid by the top 1% of golfers for what I do. It isn't fair that those players who have worked harder, have studied the game, have better equipment and are more skilled and dedicated should make all that BIG money.
Where's my share? I'm a Victim!
The top 1% should pay for my club memberships and green fees and lessons, buy me new clubs, balls, clothes and shoes, and pay me some of their winnings. They can afford it. They are "The Rich."
The whole system should be changed to accommodate people like me. I think we should get together and occupy a golf course and demand that those who are better at what they do, pay for us who generally suck. Whining should get us something - maybe we'll make the cover of Time Magazine, garnish some public sympathy. Hell, during this election year we may even get a law or two passed by legislators who want our votes.
PS. Don't mention this to tennis players. We thought of it first!

ObamaCare and the tree hugger
A woman from Los Angeles who was a tree hugger, a liberal Democrat, and an anti-hunter, purchased a piece of timberland near Colville, WA .
There was a large tree on one of the highest points in the tract. She wanted a good view of the natural splendor of her land so she started to climb the big tree. As she neared the top she encountered a spotted owl that attacked her.
In her haste to escape, the woman slid down the tree to the ground and got many splinters in her crotch. In considerable pain, she hurried to a local ER to see a doctor. She told him she was an environmentalist, a democrat, and an anti-hunter and how she came to get all the splinters.
The doctor listened to her story with great patience and then told her to go wait in the examining room and he would see if he could help her.
She sat and waited three hours before the doctor reappeared.
The angry woman demanded, "What took you so long?"
He smiled and then told her, "Well, I had to get permits from the Environmental Protection Agency, the Forest Service, and the Bureau of Land Management before I could remove old-growth timber from a "recreational area" so close to a waste treatment facility. I'm sorry, but due to Obama-Care they turned you down!"

New High School Exit Exam, you only need 4 correct out of 10 questions to pass.
(Passing requires only 4 correct answers)
1) How long did the Hundred Years' War last?
2) Which country makes Panama hats?
3) From which animal do we get cat gut?
4) In which month do Russians celebrate the October Revolution?
5) What is a camel's hair brush made of?
6) The Canary Islands in the Pacific are named after what animal?
7) What was King George VI's first name?
8) What color is a purple finch?
9) Where are Chinese gooseberries from?
10) What is the color of the black box in a commercial airplane?
Remember, you need only 4 correct answers to pass.
Check your answers below.
ANSWERS TO THE QUIZ
1) How long did the Hundred Years War last? 116 years
2) Which country makes Panama hats? Ecuador
3) From which animal do we get cat gut? Sheep and Horses
4) In which month do Russians celebrate the October Revolution? November
5) What is a camel's hair brush made of? Squirrel fur
6) The Canary Islands in the Pacific are named after what animal? Dogs
7) What was King George VI's first name? Albert
8) What color is a purple finch? Crimson
9) Where are Chinese gooseberries from? New Zealand
10) What is the color of the black box in a commercial airplane? Orange
What do you mean, you failed?

Obama Visits a School
Obama goes to a primary school to talk to the kids. After his talk he offers question time.
One little boy puts up his hand, and Obama asks him his name. "Walter," responds the little boy.
"And what is your question, Walter?"
"I have four questions: First, Why did the USA Bomb Libya without the support of the Congress? Second, Why do you keep saying you fixed the economy when it's actually gotten worse? Third, Why did you say that Jeremiah Wright was your mentor, then said that you knew nothing about his preaching and beliefs? Fourth, Why are we lending $ to Brazil to drill for oil, but America is not allowed to drill for oil?"
Just then, the bell rings for recess. Obama informs the kiddies that they will continue after recess.
When they resume Obama says, "OK, where were we? Oh, that's right: question time. Who has a question?"
Another little boy puts up his hand. Obama points him out and asks him his name.
"Steve," he responds.
"And what is your question, Steve?"
"Actually, I have two questions. First, Why did the recess bell ring 20 minutes early? Second, What the heck happened to Walter?"

Obama fans
A teacher asked her 6th grade class how many of them were Obama fans.
Not really knowing what an Obama fan is, but wanting to be liked by the teacher, all the kids raised their hands except for Little Johnny.
The teacher asked Little Johnny why he has decided to be different..again. Little Johnny said, "Because I'm not an Obama fan."
The teacher asked, "Why aren't you a fan of Obama?"
Johnny said, "Because I'm a Republican."
The teacher asked him why he's a Republican. Little Johnny answered, "Well, my Mom's a Republican and my Dad's a Republican, so I'm a Republican."
Annoyed by this answer, the teacher asked, "If your mom was a moron and your dad was an idiot, what would that make you?"
With a big smile, Little Johnny replied, "That would make me an Obama fan."

Little Larry
A new teacher was trying to make use of her psychology courses. She started her class by saying, 'Everyone who thinks they're stupid, stand up!'
After a few seconds, Little Larry stood up.
The teacher said, 'Do you think you're stupid, Larry?'
'No, ma'am, but I hate to see you standing there all by yourself!'

Herman James
Fifty-one years ago, Herman James, a North Carolina mountain man, was drafted by the Army. On his first day in basic training, the Army issued him a comb. That afternoon the Army barber sheared off all his hair. On his second day, the Army issued Herman a toothbrush. That afternoon the Army dentist yanked seven of his teeth. On the third day, the Army issued him a jock strap. The Army has been looking for Herman for 51 years.

Geography Lesson
THE GEOGRAPHY OF A WOMAN:
Between 18 and 22, a woman is like Africa. Half discovered, half wild, fertile and naturally Beautiful!
Between 23 and 30, a woman is like Europe. Well developed and open to trade, especially for someone of real value.
Between 31 and 35, a woman is like Spain, very hot, relaxed and convinced of her own beauty.
Between 36 and 40, a woman is like Greece, gently aging but still a warm and desirable place to visit.
Between 41 and 50, a woman is like Great Britain, with a glorious and all conquering past.
Between 51 and 60, a woman is like Israel, has been through war, doesn't make the same mistakes twice, and takes care of business.
Between 61 and 70, a woman is like Canada, self-preserving, but open to meeting new people.
After 70, she becomes Tibet, wildly beautiful, with a mysterious past and the wisdom of the ages. An adventurous spirit and a thirst for spiritual knowledge.
THE GEOGRAPHY OF A MAN:
Between 1 and 90, a man is like Iran, ruled by nuts.

My Next Life
I want to live my next life backwards! You start out dead and get that out of the way right off the bat. Then, you wake up in a nursing home feeling better every day. When you are kicked out of the home for being too healthy, you spend several years enjoying your retirement and collecting benefit checks. When you start work, you get a gold watch on your first day. You work 40 years or so, getting younger every day until pretty soon you're too young to work so then, you go to high school: play sports, date, drink, and party. As you get even younger, you become a kid again. You go to elementary school, play, and have no responsibilities. In a few years, you become a baby and everyone runs themselves ragged keeping you happy. You spend your last 9 months floating peacefully in luxury, spa-like conditions: central heating, room service on tap. Until finally, you finish off as an orgasm.
I rest my case.

Fifty Bucks is Fifty Bucks
Ted and his wife Kim went to the county fair every year, and every year Ted would say, 'Kim, I'd like to ride in that helicopter'
Kim always replied, 'I know Ted, but that helicopter ride is fifty bucks, And fifty bucks is fifty bucks'
One year Ted and Kim went to the fair, and Ted said, 'Kim, I'm 75 years old. If I don't ride that helicopter, I might never get another chance'
To this, Kim replied, "Ted that helicopter ride is fifty bucks, and fifty bucks is fifty bucks'
The pilot overheard the couple and said, 'Folks I'll make you a deal. I'll take the both of you for a ride. If you can stay quiet for the entire ride and don't say a word I won't charge you a penny! But if you say one word it's fifty dollars.'
Ted and Kim agreed and up they went.
The pilot did all kinds of fancy maneuvers, but not a word was heard. He did his daredevil tricks over and over again, but still not a word. When they landed, the pilot turned to Ted and said, 'By golly, I did everything I could to get you to yell out, but you didn't. I'm impressed!'
Ted replied, "Well, to tell you the truth I almost said something when Kim fell out. But you know, 'Fifty bucks is fifty bucks.'"

A Misunderstanding
An Alabama preacher said to his congregation, "Someone in this congregation has spread a rumor that I belong to the Ku Klux Klan. This is a horrible lie and one which a Christian community cannot tolerate. I am embarrassed and do not intend to accept this. Now, I want the party who did this to stand and ask forgiveness from God and this Christian Family."
No one moved. The preacher continued, "Do you have the nerve to face me and admit this is a falsehood? Remember, you will be forgiven and in your heart you will feel glory. Now stand and confess your transgression."
Again all was quiet.
Then slowly, a drop-dead gorgeous blonde with a body that would stop traffic rose from the third pew. Her head was bowed and her voice quivered as she spoke, "Reverend there has been a terrible misunderstanding. I never said you were a member of the Ku Klux Klan. I simply told a couple of my friends that you were a wizard under the sheets."

How the stimulus works:
Q. What is an 'Economic Stimulus' payment?
A. It is money that the federal government will send to taxpayers.
Q. Where will the government get this money?
A. From taxpayers.
Q. So the government is giving me back my own money?
A. Only a smidgen of it.
Q. What is the purpose of this payment?
A. The plan is for you to use the money to purchase a high-definition TV set, thus stimulating the economy.
Q. But isn't that stimulating the economy of China?
A. Shut up.
Below is some helpful advice on how to best help the U.S. economy by spending your stimulus check wisely:
* If you spend the stimulus money at Wal-Mart, the money will go to China or Sri Lanka.
* If you spend it on gasoline, your money will go to the Arabs.
* If you purchase a computer, it will go to India, Taiwan or China.
* If you purchase fruit and vegetables, it will go to Mexico, Honduras and Guatemala.
* If you buy an efficient car, it will go to Japan or Korea.
* If you purchase useless stuff, it will go to Taiwan.
* If you pay your credit cards off or buy stock, it will go to management bonuses and they will hide it offshore.
Instead, keep the money in America by:
1) Spending it at yard sales, or
2) Going to ball games, or
3) Spending it on prostitutes, or
4) Beer or
5) Tattoos.
(These are the only American businesses still operating in the U.S. )
Conclusion: Go to a ball game with a tattooed prostitute that you met at a yard sale and drink beer all day! God bless America!

Monastery Life Celibate
A young monk arrives at the monastery. He is assigned to helping the other monks in copying the old canons and laws of the church by hand. He notices, however, that all of the monks are copying from copies, not from the original manuscript. So, the new monk goes to the head abbot to question this, pointing out that if someone made even a small error in the first copy, it would never be picked up! In fact, that error would be continued in all of the subsequent copies.
The head monk, says, 'We have been copying from the copies for centuries, but you make a good point, my son.'
He goes down into the dark caves underneath the monastery where the original manuscripts are held as archives in a locked vault that hasn't been opened for hundreds of years. Hours go by and nobody sees the old abbot. So, the young monk gets worried and goes down to look for him.
He sees him banging his head against the wall and wailing.
'We missed the R! We missed the R! We missed the R!'
His forehead is all bruised and he is crying uncontrollably. The young monk asks the old abbot, 'What's wrong, father?'
With a choking voice, the old abbot replies, 'The word was... CELEB R ATE !!!

There comes a time when a woman just has to trust her husband.
A wife comes home late at night and quietly opens the door to her bedroom. From under the blanket she sees four legs instead of two. A man and a woman. She reaches for a baseball bat and starts hitting the blanket as hard as she can. Once she's done, she goes to the kitchen to have a drink.
As she enters, she sees her husband there, reading a magazine. "Hi Darling", he says, "Your parents have come to visit us, so l let them stay in our bedroom. Did you say 'hello'?"

Polish Immigrant
A Polish immigrant went to the DMV to apply for a driver's license. First, of course, he had to take an eye sight test. The optician showed him a card with the letters 'C Z W I X N O S T A C Z.'
'Can you read this?' the optician asked.
'Read it?' the Polish guy replied, 'I know the guy.'

Two Trees and a Woodpecker
Two tall trees, a birch and a beech, are growing in the woods. A small tree begins to grow between them, and the beech says to the birch, 'Is that a son of a beech or a son of a birch?'
The birch says he cannot tell, but just then a woodpecker lands on the sapling. The birch says, 'Woodpecker, you are a tree expert. Can you tell if that is a son of a beech or a son of a birch?'
The woodpecker takes a taste of the small tree and replies, 'It is neither a son of a beech nor a son of a birch. It is, however, the best piece of ash I have ever poked my pecker into.'

Pocket Tazer Stun Gun, a great gift for the wife
A guy who purchased his lovely wife a pocket Tazer for their anniversary submitted this:
Last weekend I saw something at Larry's Pistol & Pawn Shop that sparked my interest. The occasion was our 15th anniversary and I was looking for a little something extra for my wife Julie. What I came across was a 100,000-volt, pocket/purse-sized Tazer.
The effects of the Tazer were supposed to be short lived, with no long term adverse affect on your assailant, allowing her adequate time to retreat to safety...??
WAY TOO COOL! Long story short, I bought the device and brought it home... I loaded two AAA batteries in the darn thing and pushed the button.. Nothing! I was disappointed. I learned, however, that if I pushed the button and pressed it against a metal surface at the same time, I'd get the blue arc of electricity darting back and forth between the prongs.
AWESOME!!! Unfortunately, I have yet to explain to Julie what that burn spot is on the face of her microwave.
Okay, so I was home alone with this new toy, thinking to myself that it couldn't be all that bad with only two AAA batteries, right?
There I sat in my recliner, my cat Gracie looking on intently (trusting little soul) while I was reading the directions and thinking that I really needed to try this thing out on a flesh & blood moving target.
I must admit I thought about zapping Gracie (for a fraction of a second) and then thought better of it. She is such a sweet cat. But, if I was going to give this thing to my wife to protect herself against a mugger, I did want some assurance that it would work as advertised.
Am I wrong?
So, there I sat in a pair of shorts and a tank top with my reading glasses perched delicately on the bridge of my nose, directions in one hand, and Tazer in another.
The directions said that: a one-second burst would shock and disorient your assailant;
a two-second burst was supposed to cause muscle spasms and a major loss of bodily control; and
a three-second burst would purportedly make your assailant flop on the ground like a fish out of water.
Any burst longer than three seconds would be wasting the batteries. All the while I'm looking at this little device measuring about 5" long, less than 3/4 inch in circumference (loaded with two itsy, bitsy AAA batteries); pretty cute really, and thinking to myself, 'no possible way!'
What happened next is almost beyond description, but I'll do my best.
I'm sitting there alone, Gracie looking on with her head cocked to one side so as to say, 'Don't do it stupid,' reasoning that a one second burst from such a tiny lil ole thing couldn't hurt all that bad.. I decided to give myself a one second burst just for heck of it.
I touched the prongs to my naked thigh, pushed the button, and...
WEAPONS OF MASS DESTRUCTION.
I'm pretty sure George the Animal Steele ran in through the side door, picked me up in the recliner, then body slammed us both on the carpet, over and over and over again. I vaguely recall waking up on my side in the fetal position, with tears in my eyes, body soaking wet, both nipples on fire, testicles nowhere to be found, with my left arm tucked under my body in the oddest position, and tingling in my legs! The cat was making meowing sounds I had never heard before, clinging to a picture frame hanging above the fireplace, obviously in an attempt to avoid getting slammed by my body flopping all over the living room.
Note: If you ever feel compelled to 'mug' yourself with a Tazer, one note of caution:
There is NO such thing as a one second burst when you zap yourself! You will not let go of that thing until it is dislodged from your hand by a violent thrashing about on the floor! A three second burst would be considered conservative!
A minute or so later (I can't be sure, as time was a relative thing at that point), I collected my wits (what little I had left), sat up and surveyed the landscape. My bent reading glasses were on the mantel of the fireplace.
The recliner was upside down and about 8 feet or so from where it originally was.
My triceps, right thigh and both nipples were still twitching.
My face felt like it had been shot up with Novocain, and my bottom lip weighed 88 lbs.
I had no control over the drooling.
Apparently I had crapped in my shorts, but was too numb to know for sure, and my sense of smell was gone.
I saw a faint smoke cloud above my head, which I believe came from my hair.
I'm still looking for my testicles and I'm offering a significant reward for their safe return!
PS: My wife can't stop laughing about my experience, loved the gift and now regularly threatens me with it!
If you think education is difficult, try being stupid!!!!

JESUS AND THE DEMOCRAT
A Republican, in a wheelchair, entered a restaurant one afternoon and asked the waitress for a cup of coffee. The Republican looked across the restaurant and asked, "Is that Jesus sitting over there?" The waitress nodded "yes," so the Republican requested that she give Jesus a cup of coffee, on him.
The next patron to come in was a Libertarian, with a hunched back. He shuffled over to a booth, painfully sat down, and asked the waitress for a cup of hot tea. He also glanced across the restaurant and asked, "Is that Jesus, over there?" The waitress nodded, so the Libertarian asked her to give Jesus a cup of hot tea, "My treat."
The third patron to come into the restaurant was a Democrat on crutches. He hobbled over to a booth, sat down and hollered, "Hey there honey! How's about getting me a cold mug of Miller Light?" He too looked across the restaurant and asked, "Isn't that God's boy over there? The waitress nodded, so the Democrat directed her to give Jesus a cold beer. "On my bill," he said loudly.
As Jesus got up to leave, he passed by the Republican, touched him and said, "For your kindness, you are healed." The Republican felt the strength come back into his legs, got up, and danced a jig out the door.
Jesus passed by the Libertarian, touched him and said, "For your kindness, you are healed." The Libertarian felt his back straightening up and he raised his hands, praised the Lord, and did a series of back flips out the door.
Then, Jesus walked towards the Democrat, just smiling. The Democrat jumped up and yelled, "Don't touch me .... I'm on disability."

Going to the Dogs
Nancy Pelosi called Harry Reid into her office one day and said, "Harry, I have a plan to win back Middle America in 2012!"
"Great Nancy, but how?" asked Harry.
"We'll get some cheesy clothes and shoes, like most Middle Class Americans wear, then stop at the pound and pick up a Labrador retriever. Then, we'll go to a nice old country bar in Montana and show them how much admiration and respect we have for the hard working people living there." So they did, and found just the place they were looking for in Bozeman, Montana. With the dog in tow, they walked inside and stepped up to the bar.
The Bartender took a step back and said, "Hey! Aren't you Harry Reid and Nancy Pelosi?" "Yes we are!" said Nancy, "And what a lovely town you have here. We were passing through and Harry suggested we stop and take in some local color."
They ordered a round of bourbon for the whole bar, and started chatting up a storm with anyone who would listen.
A few minutes later, a grizzled old rancher came in, walked up to the Labrador , lifted up its tail, looked underneath, shrugged his shoulders and walked out. A few moments later, in came another old rancher. He walked up to the dog, lifted up its tail, looked underneath, scratched his head and left the bar. For the next hour, another dozen ranchers came in, lifted the dog's tail, and left shaking their heads.
Finally, Nancy asked, "Why did all those old ranchers come in and look under the dog's tail? Is it some sort of custom?"
"Lord no," said the bartender. "Someone's out there running around town, claiming there's a Labrador Retriever in here with two assholes!"

The lottery winner
A woman came home, screeching her car into the driveway, and ran into the house. She slammed the door and shouted at the top of her lungs, 'Honey, pack your bags. I won the lottery!'
The husband said, 'Oh my God! What should I pack, beach stuff or mountain stuff?'
'Doesn't matter,' she said. 'Just get out.'

What Children are Learning at School
Eating lunch last year on the 20th of February with a friend's 8-year-old granddaughter, I asked her, "What day is tomorrow?"
She said "It's President's Day!" She is a smart kid, gets mostly A's in school.
I asked "What does President's Day mean?" I was waiting for something about Washington or Lincoln, etc.
She replied, "President's Day is when President Obama steps out of the White House, and if he sees his shadow we have one more year of unemployment."

Polish Loan
A Polish guy walked into a bank in New York City and asked for the loan officer. He told the loan officer that he was going to Poland on business for two weeks and needed to borrow $5,000 and that he was not a depositor of the bank.
The bank officer told him that the bank would need some form of security for the loan, so the Polish guy handed over the keys to a new Ferrari. The car was parked on the street in front of the bank.
The Polish guy produced the title and everything checked out. The loan officer agreed to hold the car as collateral for the loan and apologized for having to charge 12% interest.
Later, the bank's president and its officers all enjoyed a good laugh at the "dumb" Polak for using a $250,000 Ferrari as collateral for a $5,000 loan. Then the employee of the bank then drove the Ferrari into the bank's underground garage and parked it.
Two weeks later, the Polish guy returned, repaid the $5,000 and the interest of $23.07.
The loan officer said, 'Sir, we are very happy to have had your business, and this transaction has worked out very nicely, but we are a little puzzled. While you were away, we checked you out and found that you are a multimillionaire. What puzzles us is, why would you bother to borrow $5,000?'
The Polish guy replied: 'Where else in New York City can I park my car for two weeks for only $23.07 and expect it to be there when I return?'
Ah, the Polish - Smart cookies.

Men Are Just Happier People - What do you expect from such simple creatures?
Your last name stays put.
The garage is all yours.
Wedding plans take care of themselves.
Chocolate is just another snack.
You can never be pregnant.
You can wear a white T-shirt to a water park.
You can wear NO shirt to a water park.
Car mechanics tell you the truth.
The world is your urinal.
You never have to drive to another gas station restroom because this one is just too icky.
You don't have to stop and think of which way to turn a nut on a bolt.
Same work, more pay.
Wrinkles add character.
People never stare at your chest when you're talking to them.
New shoes don't cut, blister, or mangle your feet.
One mood all the time.
A five-day vacation requires only one suitcase.
You get extra credit for the slightest act of thoughtfulness.
If someone forgets to invite you, he or she can still be your friend.
Your underwear is $8.95 for a three-pack.
Three pairs of shoes are more than enough.
You almost never have strap problems in public.
You are unable to see wrinkles in your clothes.
Everything on your face stays its original color.
The same hairstyle lasts for years, maybe decades.
You only have to shave your face.
You can play with toys all your life.
One wallet and one pair of shoes - one color for all seasons.
You can wear shorts no matter how your legs look.
You can 'do' your nails with a pocket knife.
You have freedom of choice concerning growing a mustache.
You can do Christmas shopping for 25 relatives on December 24 in 25 minutes.
No wonder men are happier.

This is an Incredible story!
In 1986, Peter Davies was on holiday in Kenya after graduating from Northwestern University.
On a hike through the bush, he came across a young bull elephant standing with one leg raised in the air.
The elephant seemed distressed, so Peter approached it very carefully.
He got down on one knee, inspected the elephant's foot, and found a large piece of wood deeply embedded in it.
As carefully and as gently as he could, Peter worked the wood out with his knife,
After which the elephant gingerly put down its foot.
The elephant turned to face the man, and with a rather curious look on its face, stared at him for several tense moments.
Peter stood frozen, thinking of nothing else but being trampled.
Eventually the elephant trumpeted loudly, turned, and walked away.
Peter never forgot that elephant or the events of that day.
Twenty years later, Peter was walking through the Chicago Zoo with his teenage son.
As they approached the elephant enclosure, one of the creatures turned and
Walked over to near where Peter and his son Cameron were standing.
The large bull elephant stared at Peter, lifted its front foot off the ground, and then put it down.
The elephant did that several times then trumpeted loudly, all the while staring at the man.
Remembering the encounter in 1986, Peter could not help wondering if this was the same elephant.
Peter summoned up his courage, climbed over the railing, and made his way into the enclosure.
He walked right up to the elephant and stared back in order.
The elephant trumpeted again, wrapped its trunk around one of Peter legs
And slammed him against the railing, killing him instantly.
Probably wasn't the same elephant.
This is for everyone who sends me those heart-warming bullsh * t stories.

The sheer nightgown
A husband walks into Victoria's Secret to purchase a sheer negligee for his wife. He is shown several possibilities that range from $250 to $500 in price -- the more sheer, the higher the price.
He opts for the sheerest item, pays the $500, and takes it home.
He presents it to his wife and asks her to go upstairs, put it on, and model it for him.
Upstairs, the wife thinks (she's no dummy), "I have an idea ... it's so sheer that it might as well be nothing. I won't put it on, I'll do the modeling naked, return it tomorrow, and keep the $500 refund for myself."
She appears naked on the balcony and strikes a pose.
The husband says, "Good Grief! You'd think for $500, they'd at least iron it!"
He never heard the shot.
Funeral is on Thursday at Noon.
The coffin will be closed.

A Mother's Advice
A woman says to her mother, I'm divorcing Norm! All he wants is anal sex, and my butthole is now the size of a 50 cent piece when it used to be about the size of a nickel.
Her mother says, you're married to a multi-millionaire businessman, you live in an 8 bedroom mansion, you drive a Ferrari, you get 2,000 a week allowance, you take 6 vacations a year and you want to throw all that away over 45 cents?

Pastor Ole & Sven
Ole is the pastor of the local Norwegian Lutheran Church, and Pastor Sven is the minister of the Swedish Covenant Church across the road.
One day they were seen pounding a sign into the ground, which said: "DA END ISS NEAR! TURN YERSELF AROUNT NOW BAFOR IT ISS TOO LATE!"
As a car speeds past them, the driver leans out his window and yells, "Leave people alone, you Skandihoovian religious nuts!" From the curve, they hear screeching tires and a big splash.
Shaking his head, Rev. Ole says, "Dat's da terd one dis mornin'."
"Yaa," Pastor Sven agrees, then asks, "Do ya tink maybe da sign should yust say, 'Bridge out?'"

A Short Story for Engineers
A toothpaste factory had a problem: they sometimes shipped empty boxes, without the tube of toothpaste inside. This was due to the way the production line was set up, and people with experience in designing production lines will tell you how difficult it is to have everything happen with timings so precise that every single unit coming out of it is perfect 100% of the time. Small variations in the environment (which can't be controlled in a cost-effective fashion) mean you must have quality assurance checks smartly distributed across the line so that customers all the way down to the supermarket don't get pissed off and buy another product instead.
Understanding how important that was, the CEO of the toothpaste factory got the top people in the company together and they decided to start a new project, in which they would hire an external engineering company to solve their empty boxes problem, as their engineering department was already too stretched to take on any extra effort.
The project followed the usual process: budget and project sponsor allocated, RFP, third-parties selected, and six months (and $8 million) later they had a fantastic solution -- on time, on budget, high quality and everyone in the project had a great time. They solved the problem by using high-tech precision scales that would sound a bell and flash lights whenever a toothpaste box would weigh less than it should. The line would stop, someone would walk over and yank the defective box out of it, pressing another button when done to re-start the line.
A while later, the CEO decides to have a look at the ROI of the project: amazing results! No empty boxes ever shipped out of the factory after the scales were put in place. Very few customer complaints and they were gaining market share. "That's some money well spent!" he says, before looking closely at the other statistics in the report.
It turns out; the number of defects picked up by the scales was 0 after three weeks of production use. It should've been picking up at least a dozen a day, so maybe there was something wrong with the report. He filed a bug against it, and after some investigation, the engineers came back saying the report was actually correct. The scales really weren't picking up any defects, because all boxes that got to that point in the conveyor belt were good.
Puzzled, the CEO traveled down to the factory, and walks up to the part of the line where the precision scales were installed. A few feet before the scale, there was a $20 desk fan, blowing the empty boxes out of the belt and into a bin. "Oh, that," says one of the workers, "one of the guys put it there 'cause he was tired of walking over every time the bell rang."

Dear Abby
Dear Abby,
My husband has a long record of money problems. He runs up huge credit-card bills and at the end of the month, if I try to pay them off, he shouts at me, saying I am stealing his money. He says pay the minimum and lets our kids worry about the rest, but already we can hardly keep up with the interest. Also he has been so arrogant and abusive toward our neighbors that most of them no longer speak to us. The few that do are an odd bunch, to whom he has been giving a lot of expensive gifts, running up our bills even more. Also, he has gotten religious. One week he hangs out with Catholics and the next with people who say the Pope is the Anti-Christ, and the next he's with Muslims. Finally,the last straw. He's demanding that before anyone can be in the same room with him, they must sign a loyalty oath. It's just so horribly creepy! Can you help?
Signed, Lost in DC
---------------------------------------------------
Dear Lost:
Stop whining, Michelle. You're getting to live in the White House for free, travel the world, and have others pay for everything for you. You can divorce the jerk any time you want. The rest of us are stuck with the son of a bitch for another year!
Signed, Abby

FLORIDA COURT SETS ATHEIST HOLY DAY
In Florida, an atheist created a case against the upcoming Easter and Passover Holy days. He hired an attorney to bring a discrimination case against Christians and Jews and observances of their holy days. The argument was that it was unfair that atheists had no such recognized days.
The case was brought before a judge. After listening to the passionate presentation by the lawyer, the judge banged his gavel declaring, "Case dismissed!"
The lawyer immediately stood objecting to the ruling saying, "Your Honor, how can you possibly dismiss this case? The Christians have Christmas, Easter and others. The Jews have Passover, Yom Kippur and Hanukkah, yet my client and all other atheists have no such holidays."
The judge leaned forward in his chair saying, "But you do. Your client, counsel, is woefully ignorant."
The lawyer said, "Your Honor, we are unaware of any special observance or holiday for atheists."
The judge said, "The calendar says April 1st is April Fool's Day. Psalm 14:1 states, 'The fool says in his heart, there is no God.' Thus, it is the opinion of this court, that, if your client says there is no God, then he is a fool. Therefore, April 1st is his day. Court is adjourned."

Obama is at Disney World today. As a salute, here are the top 3 Disney World rides that are most representative of Obama:
The tea cups: It's all spin and makes you sick and dizzy.
Pirates of the Caribbean: Because he's hijacked the country and is sailing it to his own destination.
Space Mountain: You're kept in the dark, have no idea where you're going, and when it's over, you feel sick.

Little Johnny
The kids filed into class Monday morning. They were very excited. Their weekend assignment was to sell something, then give a talk on productive salesmanship.
Little Sally led off: "I sold girl scout cookies and I made $30" she said proudly, "My sales approach was to appeal to the customer's civil spirit and I credit that approach for my obvious success."
"Very good" said the teacher.
Little Jenny was next: "I sold magazines" she said, "I made $45 and I explained to everyone that magazines would keep them up on current events."
"Very good, Jenny" said the teacher.
Eventually, it was Little Johnny's turn. The teacher held her breath ... Little Johnny walked to the front of the classroom and dumped a box full of cash on the teacher's desk.
"$2,467" he said.
"$2,467!" cried the teacher, "What in the world were you selling?
"Toothbrushes" said Little Johnny.
"Toothbrushes" echoed the teacher, "How could you possibly sell enough tooth brushes to make that much money?"
"I found the busiest corner in town" said Little Johnny, "I set up a Dip & Chip stand, I gave everybody who walked by a free sample."
They all said the same thing, "Hey, this tastes like dog crap!"
Then I would say, "It is dog crap. Wanna buy a toothbrush? I used the Obama method of giving you something shitty, dressing it up so it looks good, telling you it's free, and then making you pay to get the bad taste out of your mouth."
Little Johnny got five stars for his efforts.

FIRST TIME SEX
A girl asks her boyfriend to come over Friday night to meet, and have a dinner with her parents.
Since this is such a big event, the girl announces to her boyfriend that after dinner, she would like to go out and make love for the first time.
The boy is ecstatic, but he has never had sex before, so he takes a trip to the pharmacist to get some condoms. He tells the pharmacist it's his first time and the pharmacist helps the boy for about an hour. He tells the boy everything there is to know about condoms and sex.
At the register, the pharmacist asks the boy how many condoms he'd like to buy, a 3-pack, 10-pack, or family pack.
The boy insists on the family pack because he thinks he will be rather busy, it being his first time and all.
That night, the boy shows up at the girl's parent's house and meets his girlfriend at the door.
"Oh, I'm so excited for you to meet my parents, come on in!"
The boyfriend goes inside and is taken to the dinner table where the girl's parents are seated.
The boy quickly offers to say grace and bows his head. A minute passes, and the boy is still deep in prayer, with his head down.
10 minutes pass, and still no movement from the boy.
Finally, after 20 minutes with his head down, the girlfriend leans over and whispers to the boyfriend, 'I had no idea you were this religious.'
The boy turns, and whispers back, 'I had no idea your father was a pharmacist!'

Golfing VP
The boss phoned his VP and said, "Is everything okay at the office?"
He said, "Yes, it's all under control. It's been a very busy day, I haven't stopped."
"Can you do me a favor?" he asked.
The VP said, "Of course, what is it?"
Speed it up a little, I'm in the foursome behind you."

Round of Golf
Sal Wallenstein was at the country club for his weekly round of golf. He began his round with an eagle on the first hole and a birdie on the second.
On the third hole he had just scored his first ever hole-in-one when his cell phone rang. It was a doctor notifying him that his wife had just been in an accident and was in critical condition and in ICU.
The man told the doctor to inform his wife where he was and that he'd be there as soon as possible. As he hung up he realized he was leaving what was shaping up to be his best ever round of golf.
He decided to get in a couple of more holes before heading to the hospital. He ended up playing all eighteen, finishing his round shooting a personal best 61, shattering the club record by five strokes and beating his previous best game by more than 10. He was jubilant.
Then he remembered his wife. Feeling guilty he dashed to the hospital. He saw the doctor in the corridor and asked about his wife's condition.
The doctor glared at him and shouted, "You went ahead and finished your round of golf didn't you! I hope you're proud of yourself!"
"While you were out for the past four hours enjoying yourself at the country club your wife has been languishing in the ICU! It's just as well you went ahead and finished that round because it will be more than likely your last! For the rest of her life she will require round the clock care and you will be her care giver! She will need IV's; you will have to change her colostomy bag every 3 hours; she will have to be spoon fed 3 times a day and don't forget the hygiene care."
The man broke down and sobbed.
The doctor chuckled and said, "I'm just messing with you. She's dead. What'd you shoot?"

Golf Tournament
Recently I was asked to play in a golf tournament.
At first I said, 'Naaahhh!'
Then they said to me 'Come on, it's for handicapped and blind Kids.'
Then I thought: Shit! - I could win this!