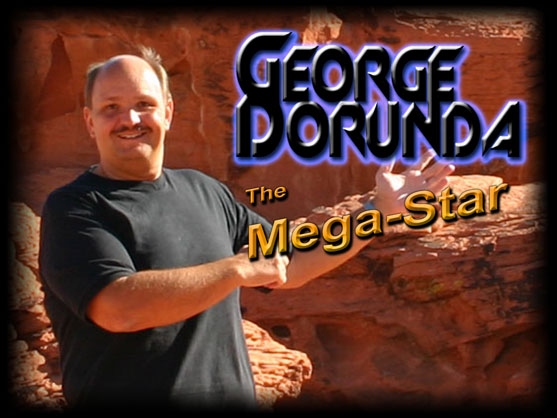 Info-Tainment Comedy Collection 2013

Yuletide Love Story
A couple was Christmas shopping. The shopping center was packed. As the wife walked through the mall she was surprised when she looked around to find her husband was nowhere to be seen. She was quite upset because they had a lot to do.
She became so worried she called him on her cell phone to ask him where he was.
In a quiet voice he said, "Do you remember the jeweler's we went into about five years ago where you fell in love with that diamond necklace we couldn't afford, and I told you I would get it for you one day?"
The wife choked up and started to cry and said, "Yes, I do remember that shop."
He replied, "Well, I'm in the bar next door."

Knowing scripture can save your life - in more ways than one!
A woman had just returned to her home from an evening of church services when she was startled by an intruder. She caught the man in the act of robbing her home of its valuables and yelled: 'Stop! Acts 2:38!' (i.e., "Repent and be Baptized, in the name of Jesus Christ, so that your sins may be forgiven.")
The burglar stopped dead in his tracks. The woman calmly called the police and explained what she had done.
As the officer cuffed the man to take him in, he asked the burglar: 'Why did you just stand there? All the old lady did was yell scripture to you.'
'Scripture?' replied the burglar. 'She said she had an Ax and Two 38s!'

Senior Medication
A distraught senior citizen phoned her doctor's office. "Is it true," she wanted to know, "that the medication you prescribed has to be taken for the rest of my life?"
"Yes, I'm afraid so," the doctor told her.
There was a moment of silence before the senior lady replied, "I'm wondering, then, just how serious is my condition because this prescription is marked 'NO REFILLS'."

The Elevator
I was in an elevator when a busty lady got in. I was staring at her boobs when she said, "Would you please press 1?"
So I did.
I don't remember much after that.

On His Deathbed
Morris Schwartz is on his deathbed, knows the end is near, is with his nurse, his wife, his daughter and 2 sons. "So", he says to them:
"Bernie, I want you to take the Beverly Hills houses."
"Sybil, take the apartments over in Los Angeles Plaza."
"Hymie, I want you to take the offices over in City Center."
"Sarah, my dear wife, please take all the residential buildings downtown."
The nurse is just blown away by all this, and as Morris slips away, she says, "Mrs. Schwartz, your husband must have been such a hard working man to have accumulated all this property".
Sarah replies, "Property? The jerk has a paper route!"

Farmer John
Farmer John lived on a quiet rural highway. But, as time went by, the traffic slowly built up at an alarming rate. The traffic was so heavy and so fast that his chickens were being run over at a rate of three to six a day.
So one day Farmer John called the sheriff's office and said, "You've got to do something about all of these people driving so fast and killing all of my chickens."
"What do you want me to do?" asked the sheriff.
"I don't care, just do something about those crazy drivers!" So the next day he had the county workers go out and erected a sign that said: SLOW--SCHOOL CROSSING
Three days later Farmer John called the sheriff and said, "You've got to do something about these drivers. The 'school crossing' sign seems to make them go even faster."
So, again, the sheriff sends out the county workers and they put up a new sign: SLOW: CHILDREN AT PLAY
That really sped them up. So Farmer John called and called and called every day for three weeks. Finally, he asked the sheriff, "Your signs are doing no good. Can I put up my own sign?"
The sheriff told him, "Sure thing, put up your own sign." He was going to let the Farmer John do just about anything in order to get him to stop calling everyday to complain.
The sheriff got no more calls from Farmer John. Three weeks later, curiosity got the best of the sheriff and he decided to give Farmer John a call. "How's the problem with those drivers. Did you put up your sign?"
"Oh, I sure did. And not one chicken has been killed since then. I've got to go. I'm very busy." He hung up the phone.
The sheriff was really curious now and he thought to himself, "I'd better go out there and take a look at that sign... it might be something that WE could use to slow down drivers..." So the sheriff drove out to Farmer John's house, and his jaw dropped the moment he saw the sign. It was spray-painted on a sheet of wood:
NUDIST COLONY - GO SLOW AND WATCH OUT FOR THE CHICKS

Final Exam
At Penn State University, there were four sophomores taking chemistry and all of them had an 'A' so far. These four friends were so confident that the weekend before finals, they decided to visit some friends and have a big party. They had a great time but after all the hearty partying they slept all day Sunday and didn't make it back to Penn State until early Monday morning.
Rather than taking the final then, they decided that after the final they would explain to their professor why they missed it. They said that they visited friends but on the way back they had a flat tire. As a result, they missed the final. The professor agreed they could make up the final the next day. The guys were excited and relieved. They studied that night for the exam.
The next day the Professor placed them in separate rooms and gave them a test booklet. They quickly answered the first problem worth 5 points. Cool, they thought! Each one in separate rooms thought this was going to be easy. Then they turned the page. On the second page was written:
For 95 points: Which tire?

Jesse Jackson was in Sears
He was there to protest the fact that most of the washing machines were white.
So the clerk called the store manager, who asked, "What's the problem here, Reverend?"
Jesse pointed at the machines and loudly bemoaned the fact That most of them were white.
The manager replied, "Well, Reverend, it's true that most of the washing machines are white, but if you'll open the lids, you'll see that all the agitators are black."

College Football!
For those who are looking forward to the upcoming college football season, here is a recap of last year:
Alabama beat Arkansas, and Arkansas fired their coach.
Alabama beat Tennessee, and Tennessee fired their coach.
Alabama beat Auburn, and Auburn fired their coach.
Then Alabama beat Notre Dame, and the Pope resigned.
Man, I wish the White House had a team!

Morning Sex
She was standing in the kitchen, preparing our usual Soft-boiled eggs and toast for breakfast, wearing only The 'T' shirt that she normally slept in.
As I walked in, almost awake, she turned to me and said softly, "You've got to make love to me this very moment!"
My eyes lit up and I thought, "I am either still dreaming or this is going to be my lucky day!" Not wanting to lose the moment, I embraced her and then gave it my all; right there on the kitchen table.
Afterwards she said, "Thanks," and returned to the stove, her T-shirt still around her neck.
Happy, but a little puzzled, I asked, "What was that all about?"
She explained, "The egg timer's broken."

AC in cars
Did you know?
The Goldberg Brothers - The Inventors of the Automobile Air Conditioner.
Here's a little factoid for automotive buffs or just to dazzle your friends.
The four Goldberg brothers, Lowell, Norman, Hiram, and Maxwell, invented and developed the first automobile air-conditioner. On July 17, 1946, the temperature in Detroit was 97 degrees.
The four brothers walked into old man Henry Ford's office and sweet-talked his secretary into telling him that four gentlemen were there with the most exciting innovation in the auto industry since the electric starter.
Henry was curious and invited them into his office.
They refused and instead asked that he come out to the parking lot to their car.
They persuaded him to get into the car, which was about 130 degrees, turned on the air conditioner, and cooled the car off immediately.
The old man got very excited and invited them back to the office, where he offered them $3 million for the patent.
The brothers refused, saying they would settle for $2 million, but they wanted the recognition by having a label, 'The Goldberg Air-Conditioner,' on the dashboard of each car in which it was installed.
Now old man Ford was more than just a little anti-Semitic, and there was no way he was going to put the Goldberg's name on two million Fords.
They haggled back and forth for about two hours and finally agreed on $4 million and that just their first names would be shown.
And so to this day, all Ford air conditioners show -- Lo, Norm, Hi, and Max -- on the controls.

Priest's Retirement Dinner Speech
A Priest was being honored at his retirement dinner after 25 years in the parish. A leading local politician and member of the congregation was chosen to make the presentation and to give a little speech at the dinner. However, since the politician was delayed, the Priest decided to say his own few words while they waited:
"I got my first impression of the parish from the first confession I heard here...I thought I had been assigned to a terrible place. The very first person who entered my confessional told me he had stolen a television set and, when questioned by the police, was able to lie his way out of it. He had stolen money from his parents, embezzled from his employer, had an affair with his boss's wife; taken illegal drugs and gave VD to his sister. I was appalled. But as the days went on, I learned that my people were not all like that and I had, indeed, come to a fine parish full of good and loving people."
Just as the Priest finished his talk, the politician arrived full of apologies at being late. He immediately began to make the presentation and gave his speech:
"I'll never forget the first day our parish Priest arrived, said the politician. In fact, I had the honor of being the first person to go to him for confession."
Moral: Never, Never, Ever Be Late!

Working Out - Advice for an old guy
A senior citizen was working out at the gym when he spotted a sweet young thing walking in. He asked the trainer standing next to him, "What machine should I use to impress that lady over there?"
The trainer looked him over and said, "I would recommend the ATM in the lobby."

WHOREHOUSE SUES LOCAL CHURCH OVER LIGHTNING STRIKE!
Diamond D's brothel began construction on an expansion of their building to increase their ever-growing business. In response, the local Baptist Church started a campaign to block the business from expanding -- with morning, afternoon, and evening prayer sessions at their church. Work on Diamond D's progressed right up until the week before the grand reopening when lightning struck the whorehouse and burned it to the ground!
After the cat-house was burned to the ground by the lightning strike, the church folks were rather smug in their outlook, bragging about "the power of prayer."
But late last week 'Big Jugs' Jill Diamond, the owner/madam, sued the church, the preacher and the entire congregation on the grounds that the church ... "was ultimately responsible for the demise of her building and her business -- either through direct or indirect divine actions or means."
In its reply to the court, the church vehemently and voraciously denied any and all responsibility or any connection to the building's demise.
The crusty old judge read through the plaintiff's complaint and the defendant's reply, and at the opening hearing he commented, "I don't know how the hell I'm going to decide this case, but it appears from the paperwork, that we now have a whorehouse owner who staunchly believes in the power of prayer, and an entire church congregation that thinks it's all bullshit."

Bringing Home A Drunk
A guy was in a bar about as drunk as it's possible to get. A group of guys notice his condition and decide to be good Samaritans and take him home.
First they stand him up to get to his wallet so they can find out where he lives, but he keeps falling down. He fell down eight more times on the way to the car, each time with a real thud.
After they get to his house, he falls down another four times getting him to the door.
His wife comes to the door, and one guy says, "We brought your husband home."
The wife asks, "Where's his wheelchair?"

ALL-GIRL BIKER BAR
An old, blind cowboy wanders into an all-girl biker bar by mistake. He finds his way to a bar stool and orders a shot of Jack Daniels.
After sitting there for a while, he yells to the bartender, "Hey, you wanna hear a blonde joke?" The bar immediately falls absolutely silent.
In a very deep, husky voice, the woman next to him says, "Before you tell that joke, Cowboy, I think it is only fair, given that you are blind, that you should know five things:
1. The bartender is a blonde girl with a baseball bat.
2. The bouncer is a blonde girl.
3. I'm a 6-foot tall, 175-pound blonde woman with a black belt in karate.
4. The woman sitting next to me is blonde and a professional weight lifter.
5. The lady to your right is blonde and a professional wrestler.
Now, think about it seriously, Cowboy. Do you still wanna tell that blonde joke?"
The blind cowboy thinks for a second, shakes his head and mutters, "No. Not if I'm gonna have to explain it five times."

The Jewish Tie Salesman
A fleeing Taliban terrorist, desperate for water, was plodding through the Afghan desert when he saw something far off in the distance.
Hoping to find water, he hurried toward the mirage, only to find a very frail little old Jewish man standing at a small makeshift display rack - selling ties.
The Taliban terrorist asked, "Do you have water?"
The Jewish man replied, "I have no water. Would you like to buy a tie? They are only $5."
The Taliban shouted hysterically, "Idiot Infidel! I do not need such an over-priced western adornment - I spit on your ties. I need water!"
"Sorry, I have none - just ties - pure silk - and only $5."
"Pahh! A curse on your ties, I should wrap one around your scrawny little neck and choke the life out of you but... I must conserve my energy and find water!"
"Okay," said the little old Jewish man, "It does not matter that you do not want to buy a tie from me or that you hate me, threaten my life and call me infidel. I will show you that I am bigger than any of that. If you continue over that hill to the east for about two miles, you will find a restaurant. It has the finest food and all the ice-cold water you need... Go In Peace."
Cursing him again, the desperate Taliban staggered away over the hill.
Several hours later he crawled back, almost dead and gasped... "They won't let me in without a tie!"

Splinters in her crotch
A woman from Los Angeles who was a tree hugging, liberal Democrat and an anti-hunter purchased a piece of timberland near Colville, WA. There was a large tree on one of the highest points in the tract. She wanted a good view of the natural splendor of her land so she started to climb the big tree. As she neared the top she encountered a spotted owl that attacked her. In her haste to escape, the woman slid down the tree to the ground and got many splinters in her crotch. In considerable pain, she hurried to a local ER to see a doctor. She told him she was an environmentalist, a Democrat, and an anti-hunter and how she came to get all the splinters.
The doctor listened to her story with great patience and then told her to go wait in the examining room and he would see if he could help her.
She sat and waited three hours before the doctor reappeared. The angry woman demanded, "What took you so long?" He smiled and then told her, "Well, I had to get permits from the Environmental Protection Agency, the Forest Service, and the Bureau of Land Management before I could remove old-growth timber from a 'recreational area' so close to a waste treatment facility. I'm sorry, but due to Obama-Care they turned you down.

Texas Sheriff Exam
A young Texan grew up wanting to be a lawman. He grew up big, 6' 2", strong as a longhorn, and fast as mustang. He could shoot a bottle cap tossed in the air at 40 paces.
When he finally came of age, he applied to where he had only dreamed of working: the West Texas Sheriff's Department. After a series of tests and interviews, the Chief Deputy finally called him into his office for the young man's last interview.
The Chief Deputy said, "You're a big strong kid and you can really shoot. So far your qualifications all look good, but we have, what you might call, an "Attitude Suitability Test", that you must take before you can be accepted. We just don't let anyone carry our badge, son."
Then, sliding a service pistol and a box of ammo across the desk, the Chief said, "Take this pistol and go out and shoot: six illegal aliens, six lawyers, six meth dealers, six Muslim extremists, and a rabbit."
"Why the rabbit?" queried the applicant.
"You pass," said the Chief Deputy. "When can you start?"

Little red wagon
A firefighter was working on the engine outside the Station, when he noticed a little girl nearby in a little red wagon with little ladders hung off the sides and a garden hose tightly coiled in the middle. The girl was wearing a firefighter's helmet. The wagon was being pulled by her dog and her cat.
The firefighter walked over to take a closer look. 'That sure is a nice fire truck,' the firefighter said with admiration.
'Thanks,' the girl replied. The firefighter looked a little closer. The girl had tied the wagon to her dog's collar and to the cat's testicles.
'Little partner,' the firefighter said, 'I don't want to tell you how to run your rig, but if you were to tie that rope around the cat's collar, I think you could go faster.
'The little girl replied thoughtfully, 'You're probably right, but then I wouldn't have a siren.'

Some golf facts you may not know
1. 125,000 golf balls a year are hit into the water at the famous 17th hole of the Stadium Course at Sawgrass.
2. The longest drive ever is 515 yards. The longest putt ever is a monstrous 375 feet!
3. Phil Mickelson, who plays left-handed, is actually right handed. He learned to play golf by mirroring his father's golf swing, and he has used left handed golf clubs ever since.
4. The chances of making two holes-in-one in a round of golf are one in 67 million.
5. Tiger Woods snagged his first ace at the tender age of eight years old.
6. Balls travel significantly further on hot days. A golfer swinging a club at around 100 mph will carry the driver up to eight yards longer for each increase in air temperature of 25°F.
7. The longest golf course in the world is the par 77 International Golf Club in Massachusetts which measures a fearsome 8325 yards.
8. The highest golf course in the world is the Tactu Golf Club in Morococha, Peru, which sits 14,335 feet above sea level at its lowest point.
9. The longest golf hole in the world is the 7th hole (par 7) of the Sano Course at the Satsuki Golf Club in Japan. It measures an incredible 909 yards.
10. The largest bunker in the world is Hell's Half Acre on the 585-yard 7th hole of the Pine Valley Course in New Jersey.
11. The largest golfing green is that of the 695-yard, 5th hole, a par 6 at the International Golf Club in Massachusetts, with an area in excess of 28,000 square feet.
12. The average swing speed of: Lady golfer is 62mph LPGA average 96mph Average male golfer 84mp Average PGA Tour player 108mph Tiger Woods for a 130mph National long drive champion 148-152mph
13. There are 336 dimples on a regulation golf ball.
14. The first golf balls were made of thin leather stuffed with feathers. Tightly-packed feathers made balls that flew the farthest. Feather balls were used until 1848.
15. The youngest golfer to shoot a hole-in-one was Coby Orr, who was five years old at the time. It happened in Littleton, Colorado, in 1975.
16. 22.8% of golfers are women.
17. Golf was banned in Scotland from 1457 to 1502 to ensure citizens wouldn't waste time when preparing for an English invasion.
18. The term birdie comes from an American named Ab Smith. While playing 1899, he played what he described as a "bird of a shot", which became "birdie" over time.
19. The word golf does not mean "Gentleman Only, Ladies Forbidden". This is an internet myth. It is thought the word golf comes from the Dutch word "kolf" or "kolve", meaning "club". Historians believe this was passed on to the Scottish, whose own dialect changed this to "golve," "gowl" or "gouf". By the sixteenth century, this had evolved into the word we know today.
20. Don't feel bad about your high handicap - 80% of all golfers will never achieve a handicap of less than 18.

Shipwrecked
A man was washed up on a beach after a shipwreck. Only a sheep and a sheepdog were washed up with him. After looking around, he realized that they were stranded on a deserted island.
After being there awhile, he got into the habit of taking his two animal companions to the beach every evening to watch the sunset. One particular evening, the sky was a fiery red with beautiful cirrus clouds, the breeze was warm and gentle - a perfect night for romance. As they sat there, the sheep started looking better and better to the lonely man. Soon, he leaned over to the sheep and put his arm around it.
But the sheepdog, ever protective of the sheep, growled fiercely until the man took his arm from around the sheep. After that, the three of them continued to enjoy the sunsets together, but there was no more cuddling.
A few weeks passed by and, lo and behold, there was another shipwreck. The only survivor was Nancy Pelosi.
That evening, the man brought Nancy to the evening beach ritual. It was another beautiful evening - red sky, cirrus clouds, a warm and gentle breeze - perfect for a night of romance. Pretty soon, the man started to get those "feelings" again.
He fought the urges as long as he could but he finally gave in and leaned over to Nancy and told her he hadn't had sex for months.
Nancy batted her eyelashes and asked if there was anything she could do for him.
He asked, "Take the dog for a walk?"

You get what you pay for?
Bill Clinton started jogging near his new home in Chappaqua.
But on each run he happened to jog past a hooker standing on the same street corner, day after day.
With some apprehension he would brace himself as he approached her for what was most certainly to follow.
"Fifty dollars!" she would cry out from the curb.
"No, Five dollars! fired back Clinton
This ritual between Bill and the hooker continued for days
He'd run by and she'd yell, "Fifty dollars!"
And he'd yell back, "Five dollars!"
One day however, Hillary decided that she wanted to accompany her husband on his jog!
As the jogging couple neared the problematic street corner, Bill realized the "pro" would bark her $50 offer and Hillary would wonder what he'd really been doing on all his past outings.
He realized he should have a darn good explanation for the Secretary of State.
As they jogged into the turn that would take them past the corner,
Bill became even more apprehensive than usual.
Sure enough, there was the hooker!
Bill tried to avoid the prostitute's eyes as she watched the pair jog past.
From the sidewalk, the hooker yelled... "See what you get for five bucks!?"

The Nail
A blonde city girl named Amy marries a Missouri farmer.
One morning, on his way out to check on the cows, the rancher says to Amy: 'The insemination man is coming over to impregnate one of our cows today, so I drove a nail into the 2 by 4 just above where the cow's stall is in the barn. Please show him where the cow is when he gets here, OK?'
The rancher leaves for the fields. After a while, the artificial insemination man arrives and knocks on the front door.
Amy takes him down to the barn. They walk along the row of cows, and when Amy sees the nail, she tells him, 'This is the one right here.'
The man, assuming he is dealing with an airhead blonde, asks, 'Tell me lady, 'cause I'm dying to know how would YOU know that this is the right cow to be bred?'
'That's simple," she said, "by the nail that's over its stall,' she explains very confidently.
Laughing rudely at her, the man says, 'And what, pray tell, is the nail for?'
The blonde turns to walk away and says sweetly over her shoulder, 'I guess it's to hang your pants on.'
(It's nice to see a blonde winning once in a while.)

Irish Birth Control
Mrs. Donovan was walking down O'Connell Street in Dublin when She met up with Father Flaherty.
The Father said, 'Top o' the mornin' To ye! Aren't ye Mrs. Donovan And didn't I marry ye and yer Hoosband two years ago?'
She replied, 'Aye, that ye did, Father.'
The Father asked, 'And be there any wee little ones yet?'
She replied, 'No, not yet, Father.'
The Father said, 'Well now, I'm going to Rome next week And I'll light a fertility candle for ye And yer hoosband.'
She replied, 'Oh, thank ye, Father...' They then parted ways..
Some years later they met again. The Father asked, 'Well now, Mrs. Donovan, how are ye these days?'
She replied, 'Oh, very well, Father!'
The Father asked, 'And tell me, Have ye any wee ones yet?'
She replied, 'Oh yes, Father! Two sets of twins and six singles, Ten in all!'
The Father said, 'That's wonderful! And how is yer loving hoosband doing?'
She replied, 'E's gone to Rome to blow out yer fookin' candle.'

Best Dear Abby Ever
Dear Abby,
My husband has a long record of money problems. He runs up huge credit-card bills and at the end of the month, if I try to pay them off, he shouts at me, saying I am stealing his money. He says pay the minimum and let our kids worry about the rest, but already we can hardly keep up with the interest. Also he has been so arrogant and abusive toward our neighbors that most of them no longer speak to us. The few that do are an odd bunch, to whom he has been giving a lot of expensive gifts, running up our bills even more. Also, he has gotten religious. One week he hangs out with Catholics and the next with people who say the Pope is the Anti-Christ, and the next he's with Muslims. Finally, the last straw. He's demanding that before anyone can be in the same room with him, they must sign a loyalty oath. It's just so horribly creepy! Can you help?
Signed, Lost
Dear Lost,
Suck it up and stop whining, Michelle. You're getting to live in the White House for free, travel the world, and have others pay for everything for you. You can divorce the jerk any time you want. The rest of us are stuck with the idiot for 4 more years.
Signed, Abby

New Element
The densest element yet known to science has been discovered. The new element has been named "Obamacronium." Obamacronium has one neutron, 12 assistant neutrons, 75 deputy neutrons, and 224 assistant deputy neutrons, giving it an atomic mass of 911.
These particles are held together by dark forces called morons, which are surrounded by vast quantities of lepton-like particles called peons.
The symbol for Obamacronium is "O."
Obamacronium's mass actually increases over time, as these morons randomly interact with various elements in the atmosphere and become assistant deputy neutrons in a Obamacronium molecule, forming a large cluster of idiotopes. This characteristic of moron-promotion leads some scientists to believe that Obamacronium is formed whenever morons reach a critical mass also known as "Critical Morass."
When catalyzed with money, Obamacronium activates CNNnewsium, an element radiating several orders of magnitude more energy, mostly as incoherent noise, since it has half as many peons but twice as many morons.

The Bear Whisperer
A man in Michigan's UP (Upper Peninsula) wakes up one morning to find a bear on his roof. So he looks in the yellow pages, and sure enough, there's an ad for "Up North Bear Removers."
He calls the number, and the bear remover says he'll be over in 30 minutes. The bear remover arrives, and gets out of his van.
He's got a ladder, a baseball bat, a 12-gauge shotgun, and a mean old pit bull.
"What are you going to do?" the homeowner asks...
"I'm going to put this ladder up against the roof, then I'm going to go up there, and knock the bear off the roof with this baseball bat. When the bear falls off the roof, the pit bull is trained to grab his testicles, and not let go. The bear will then be subdued enough for me to put him in the cage in the back of the van."
He then hands the shotgun to the homeowner.
"What's the shotgun for?" asks the homeowner.
"If the bear knocks me off the roof, shoot the dog."