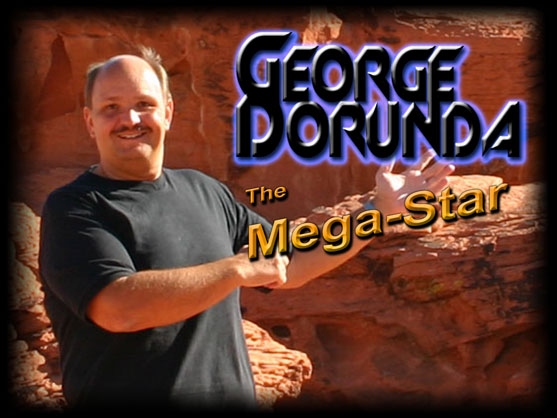 Guest Book 2012

The pepper man. Wow great Peppers.
George The Animal Steele

Thanks George! It was great to see you in Granville this summer. The Blues Brothers consider you a MEGA STAR and you are officially welcome to sit in with the Blues Brothers at any time! Roam the stage at will!!!!!!!!!!!"
Ted Wirt

From: Jim Myers [mailto:animal@cfl.rr.com]
Sent: Thursday, August 16, 2012 10:07 PM
To: George Dorunda
Thank you for your help. You are the best.
God Bless
Jim Myers
http://www.georgetheanimalsteele.com/
Today is the first day in the rest of your life.

From: camry1678@aol.com [mailto:camry1678@aol.com]
Sent: Wednesday, March 14, 2012 7:00 AM
To: megastar@dorunda.com
Subject: Re: Happy Birthday Frank!
Thank you for the Birthday wishes George!
Hope all is well with you. Now that the warmer weather is here, it wont be long before we all gather again for our annual luncheon. Everyone always looks forward to that, including myself. Thanks for putting that together year after year. It gives this old man something to look forward to. It's been 60-70 degrees here lately & its only March. Wow! (See, I dont have to move down South, it comes to me.)
Best Regards,
Frank

Sent: Wednesday, February 22, 2012 11:35 PM
Had a great day again with George Dorunda, thanks again for everything George, I really appreciate it!. Was great to finally meet you in person! :0"
Mitch Austin

From: Jim Myers
Sent: Wednesday, February 22, 2012 8:49 AM
To: George Dorunda
Subject: Re: Visit
We enjoyed your visit. The more you learn about testing the better it gets. How did your meeting go. Did you use testing there?
God Bless
Jim Myers
http://www.georgetheanimalsteele.com/

Sent: Monday, February 20, 2012 10:03 PM
Hey George, thanks for a great day we all really enjoyed it, was great to finally meet you! :)
Mitch Austin