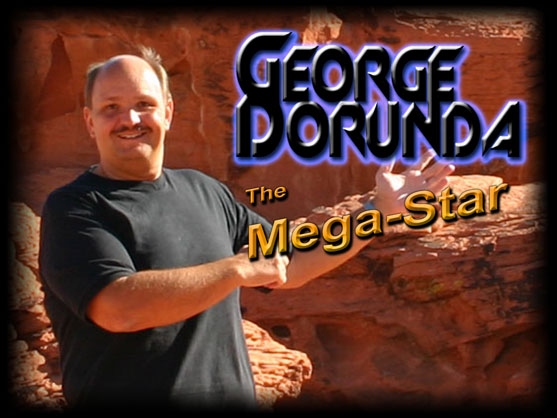 Entertaining & Interesting News Items 2003


THE PERFECT NEW YEAR'S RESOLUTION
Think positively, recognize that you are a rare and unique human being, go the extra mile, and stay away from negative people.

ZERO TOLERANCE IDIOCY
What manner of government idiocy is this? We have another zero-tolerance story for you, this one out of Louisiana, the Parkway High School in Bossier Parish. Amanda Stiles is a sophomore at Parkway High. Amanda brought an Advil to school, one pill, in her purse. The pill was discovered during a search following a tip from a teacher about a student smoking at the school. They found no cigarettes or lighters, but they found the Advil, and Amanda Stiles has been expelled from the school for one year. That's right, for one year.
The Bossier Parish school superintendent, Ken Kruithof, says that the suspension is consistent with the board's zero-tolerance policy.
You do understand why government schools adopt these zero-tolerance policies, don't you? It helps them avoid actually having to put some conscious thought into a decision. It's a bureaucrat's dream. Rather than actually having to consider each school disciplinary problem on its own merits, just set up a zero-tolerance program and all of your decisions are made for you!
We're used to government employees not thinking. Nothing new there. But do we have to take an entire generation of young people and teach them how not to think? Just what is it about a zero-tolerance policy that teaches our children how to apply reason and logic to a fact situation in order to come up with a proper and reasoned solution?

WHAT COUNTRY ARE WE LIVING IN?
Let me introduce you to Thomas and Stella Musick. Thomas Musick, who is 55 years old, is the service manager at the Cape View Exxon service station in Norfolk, Virginia.
Back in 1958, when Thomas was only seven years old, his mother died. Thomas went to live with his grandmother at 6th Bay Street in Ocean View, a Norfolk area community. He bought the home in 1980 and lives there with his wife today. It may not be the nicest home in that area of Virginia, but it's well-kept, clean and sturdy. After many hurricanes and storms it still sits there sheltering Thomas and Stella while giving them a nice view of the ocean. In one more year Thomas will have this home paid off. He will own it free and clear. This sounds a lot like the prototypical American dream, doesn't it. Thomas' plan was to live there until he died.
Yes, I said "was."
The politicians of Norfolk aren't as fond of Musick's home as Thomas and Stella are. It's rather small and not all that expensive. And since it's not all that expensive it doesn't generate a great deal of tax revenue, money Norfolk politicians can use to curry favor with constituents.
Enter the government, the government in the form of the Norfolk Redevelopment and Housing Authority. According to a story by Kerry Dougherty in the Tuesday Virginian-Pilot, the authority has been quietly working on a plan to take about 25 acres between 3rd Bay and 7th Bay streets along Ocean View Avenue in Norfolk and replace the homes that presently sit there with about 100 new houses. One hundred new houses that are much more expensive than Thomas Musick's house. One hundred new houses that will pay a lot more in property taxes than the modest homes that are there now.
The Norfolk Redevelopment and Housing Authority sent a letter to Thomas and Stella Musick. The authority has informed the Musick's that they want to buy their home. The letter isn't really a request for an offer, it's a demand. If the Musicks don't want to sell to the authority, the authority will simply use force, deadly if necessary, to remove the Musicks from their home, kick them out, remove their stuff, and pay them what the authority says their house is worth. Thomas Musick has to move. He can't live in that house that would be paid for by next year any longer. He won't realize his dream of living there with that view of the Ocean, a home where he was raised by his grandmother, he won't be able to live there until he dies. He's going to have to move, he has to move so that his home can be bulldozed to make way for some more expensive homes for some richer homeowners who will pay more in property taxes to the city of Norfolk.
What country are we living in here? Isn't this the same country where people used to dream of owning their own home? Isn't this the same country where people have every right to expect that if they took care of their homes, paid their taxes and obeyed the law they could be all but assured of their ability to live in that home as long as they desire, even to the end of their days?
What have we done to this American dream? What kind of country are we living in where a man can work honestly and diligently at the corner service station, support a family and come to within one year of paying off his home, only to have some plundering politicians step in to seize his home so that bigger, more beautiful and more expensive homes can be built for people who will pay more property taxes? Musick's home isn't being condemned so that the city can build a needed school, a fire station or some other necessary public facility. This house isn't being taken for any public use it all. The government, Thomas Musick's government, is taking his house because it isn't big and expensive enough to suit the politicians.
We're all a part of this problem. Stories like this are happening across America. The Supreme Court of the United States opened the floodgates when they decided that "public use" was essentially anything that politicians said it was. With that one ruling the Supreme Court put every poor and middle income Americans most treasured possession, their home, on the auction block to be sold to the highest bidder, the highest bidder in terms of property taxes. These stories keep happening, yet we sit back and do nothing. We may utter a dark oath under out breath, but that's about it. Far be it from us to actually rise off our fat asses, turn off the television set and resolve to get out there in the community and work to stop these outrages.
The fate of the American dream is no longer protected by the law. The only thing that can now protect the American dream of home ownership from being bludgeoned to death by the political class is the anger and condemnation of an aroused and outraged American public. Just what will it take to bring us to consciousness?

KIDNEYS FOR SALE?
Should you be allowed to sell a kidney to someone who needs one?
I
say yes.
However, t
his may be a situation where political correctness actually costs lives. It really all goes back to that central question, who owns you?

POLITICAL CORRECTNESS COMES TO THE TECHNOLOGY WORLD
A

report that Los Angeles County has barred IT contractors from using the terms "Master/Slave" on their computer equipment in order to preserve cultural sensitivity appears to be true.

A memo was tracked from the Los Angeles' Internal Services Department telling contractors to "ensure that any equipment, supplies or services that are provided to County departments do not possess or portray an image that may be construed as offensive or defamatory in nature."

One such offense is apparently the use of the computing term Master/Slave, which is a term commonly used in computer technologies (and related industries) to describe the unidirectional control of one device or process by another.

Things are worse than we thought.

Social Science at its Finest
Researchers have decided that age-old fairy tales such as Cinderella and Snow White contain so many stereotypes that they are just as harmful to children's psyches as the misogynist, violent, drug-addled videos of current popular culture.
Researchers in America found that the tales passed down since the 1800s put too much emphasis on physical beauty and could harm kids' self-esteem as a result.
"There is a lot of association between beauty and goodness and then conversely between ugliness and evil and laziness," said study co-author Liz Grauerholz.
Grauerholz says that parents should change the stories. Tell Cinderella to your child as if she were male. Or change the ending so she decides the prince wasn't right for her after all and lived happily ever after by making her own life.
If Cinderella were a male, would she/he be called Cinderfella?

A clean desk is the sign of a sick mind.

Woman On Cell Phone Dies In Car Crash
A woman talking on her cell phone crashes into a cell phone store and gets the celestial recall notice.
WEST BRIDGEWATER, Mass. -- An Abington, Mass., woman, driving and talking on her cell phone, died after her car plowed into a cell phone store in West Bridgewater.
Bethaney Lawton, 20, was not wearing a seat belt when her car crashed into a Cingular Wireless building shortly before 1 a.m. Saturday, officer Thomas Richmond said.
"She was on a cell phone, talking to a friend," Richmond said. "She told her friend, 'I'm about to get into an accident.' ... The friend heard the crash, the phone went dead."
Lawton swerved to avoid a utility pole, crossed into the oncoming lane and crashed into the building, Richmond said.
The car was three-fourths into the building, and it took 20 minutes to free her from the wreckage, according to Fire Chief Leonard Hunt. She died while undergoing surgery at Boston Medical Center.
Police said Lawton was alone in her car after dropping off a friend in Bridgewater. She was studying to be an EMT at Massasoit Community College.

Annals of zero tolerance: sharing asthma inhaler
Texas: A teenager was disciplined for sharing medication used to treat asthma, but he said it saved his girlfriend's life, News2Houston reported. Andra Ferguson and her boyfriend, Brandon Kivi, both 15, use the same type of asthma medicine, Albuterol Inhalation Aerosol. But the school nurse said it was a violation of the district's no-tolerance drug policy, and reported Kivi to the campus police. The next day, he was arrested and accused of delivering a dangerous drug. Kivi was also suspended from school for three days. He could face expulsion and sent to juvenile detention on juvenile drug charges.

Ted Nugent endorses 'Gun Nut' ice cream
Firearm-rights advocate hooks up with company battling Ben & Jerry's
Ted Nugent, rock musician, avid outdoorsman and defender of gun rights, has come out in support of "Gun Nut" ice cream, a new flavor unveiled by a company billing itself as "the conservative alternative to liberal Ben & Jerry's."
Star Spangled Ice Cream Company announced the new partnership yesterday in a statement.
"Star Spangled Ice Cream, the ice cream with a conservative flavor, is proud that Ted Nugent had endorsed our newest politically incorrect flavor, Gun Nut," said company Vice President Richard Lessner. "Ted Nugent is a great defender of the people's right to bear arms. We believe Gun Nut is a perfect complement to the wild-game recipes in Ted's best-selling cookbook, 'Kill It and Grill It.'"
Nugent recently made news with the announcement of a new reality TV show, "Surviving Nugent," where contestants test their endurance while living off the land on the rocker's rural spread.
"This ice cream is awesome!" Nugent is quoted as saying on the company's website. "After I kill it and grill it, I plan to finish my feast with a bowl of Gun Nut!"
The new flavor is described as "coconut almond chip."
According to the statement, the company has partnered with Nugent and Gun Owners of America in the promotion of Gun Nut. The firm plans to donate $1 from the sale of each quart of Gun Nut to the educational work of the Gun Owners Foundation Gun Safety Project. Nugent, who heads United Sportsmen of America, works closely with GOA.
Star Spangled Ice Cream Company sells its product via its website. Besides Gun Nut, flavors include I Hate the French Vanilla, Nutty Environmentalist, Iraqi Road and Smaller Govern-mint. Star Spangled donates 10 percent of the profits from the sale of its original four flavors to charities supporting the U.S. Armed Forces.
In the statement, the company made a point to note who was not endorsing the new ice cream flavor: "Among the celebrity non-endorsers of Gun Nut are Barbra Streisand, Rosie O'Donnell, Alec Baldwin, Al Franken, Al Gore, Michael Moore and the Dixie Chicks."

MORE EMINENT DOMAIN ABUSE

For our example of obscene government arrogance we turn our attention to Duncanville, Texas.

Duncanville calls itself "A warm community of friends," and

"A wonderful place to raise a family."

Well, Duncanville may be a wonderful place to raise your family, just so long as some politician doesn't decide that the city could get more tax revenue if your home were to become a Costco.

Deborah Hodge has been living in her Duncanville home for 13 years. The Hodge property has a four bedroom house, a bar, pasture and swimming pool. It has been a family gathering place for over a decade. Just like the city motto says, "A wonderful place to raise your family."

A few months ago the city told Deborah to sell her property. They didn't ask her if she wanted to sell. They told her that she would sell. She would either sell, or they would just take it. The city, you see, wants a Costco store to be built on her land. The Costco would, after all, generate a lot more tax revenue than her little house and barn. So, Duncanville is using its right of eminent domain to seize the property.

Listen to this. These are the words of Duncanville city manager Kent Cagle. This is what Kent Cagle thinks about private property rights in America. Cagle told the Dallas Morning News "They don't have the option to say no to us. We have made it clear we want that property. The only thing that will be settled in court is how much we have to pay for it."

There is no freedom without property rights. What is it going to take to get Americans upset about this latest craze in local government revenue raising. You just identify the properties that could produce more taxes, seize those properties, and turn them over to developers.

Eminent Domain Abuse
Freedom means little without property rights. What good is your freedom to use your talents and your willingness to work hard to acquire wealth if your rights to that wealth can be denied at the whim of a few politicians?
After the fall of Soviet Union much was made of their attempt to create economic liberty for the victims of communism. All attempts to create a free, market-based economy in Russia met with only limited success, however, until laws were instituted to insure the property rights of ordinary citizens.
Our law recognizes that that there are times when government must use its police power to seize the property of private citizens. Although the right to eminent domain is not specifically recognized in the U.S. Constitution. In 1879 the Supreme Court, in the case of Boom Co. v. Patterson, (98 U.S. 403) said that eminent domain ''appertains to every independent government. It requires no constitutional recognition; it is an attribute of sovereignty.'' The Fifth Amendment contains the words "'nor shall private property be taken for public use, without just compensation." This is a recognition of the government's right to take private property, and a stipulation that it must be taken for "public use."
Sorry for the legal lesson, now let me tell you what is going on in Alabaster, Alabama. What you are about to read should horrify you. You just need to know that this sort of government assault on property rights is not confined to Alabaster, Alabama. It is going on virtually everywhere in this country.
Alabaster is a community of about 24,000 people. Interstate 65 runs through Alabaster. A private developer named Colonial Properties Trust wants to build a shopping center anchored by a Wall-Mart on one of the corners of the I-65 intersection. The trouble is that Colonial doesn't own all of the land they need. A few private land owners have refused to sell their property to Colonial. That should be the end of the story. If one private individual wants to own a certain piece of property, but the legal owner of that piece of property doesn't want to sell it, the private property rights of the owner of the real estate should be recognized, and the person trying to buy the property should back off.
That's not the way it's working in Alabaster. Colonial, you see, has some friends in powerful places, politicians on the Alabaster city council. Colonial has decided to use that one unique government asset, the right to use force, to accomplish something that it cannot accomplish on its own. Colonial is asking the City of Alabaster to use force to seize the property under eminent domain and then sell that property to them, to Colonial, so that plans for the shopping center can proceed.
The politicians of Alabaster, Alabama are only too eager to cooperate.
Next week the City of Alabaster will file the condemnation proceedings in the Shelby County, Alabama courts. The City of Alabaster will try to seize the land under the principle of eminent domain. But wait! Aren't governments supposed to use eminent domain to seize private property only when that property is needed for a public use? How can these politicians take that property away from its owners and then sell it to a private company to build a privately owned shopping center?
Here's what the Alabaster politicians are saying. They claim that they simply cannot collect enough property taxes in their town of 24,000 to pay for all of the government they believe the citizens of Alabaster need. They need some sales taxes. Trouble is, there aren't enough businesses around town to generate the amount of sales taxes these politicians want. The answer? Let's get a shopping center in town. A shopping center will generate thousands of dollars in sales taxes, and we'll have all that money to spend! What a concept!
Alabaster's "public use" excuse is that the current owners of the land simply don't pay enough taxes. The land needs to be seized and turned over to someone who will generate some more tax payments. Those additional taxes can then be spent on the public. There's your "public use."
You do realize, don't you, that this very same excuse can be used by any government entity anywhere in the United States that wants to increase its tax revenues? Let's say that you're sitting fat and happy in a home that has been in your family for generations. You're sitting on about five acres in a prime location near a major city. A local developer wants your property to build a subdivision of cluster-mansions. You don't want to sell. The developer goes to the county commission and tells them that if he had that property he could build at least 15 homes there worth about $600,000 each. The developer correctly points out to the politicians that the county could collect thousands of dollars in additional property taxes if he could just get his hands on that land and build those homes. A few weeks passes and one day you get a letter from the county attorney telling you that your property is going to be seized by the county. Their only excuse is that they can get more tax dollars if your five acres had 15 homes than they can with your 60 year-old farmhouse. The "public use?" More tax revenues.
If governments can abuse the concept of eminent domain in this manner then your private property rights are virtually non-existent. You own your home only so long as the local politicians tolerate that ownership. Let some developer come along with a better idea, and you can kiss your dirt goodbye.
What are the citizens of Alabaster saying about the rights of the property owners? Let's check in with Councilman Tommy Ryals. Ryals, who works in the environmental compliance department of Alabama Power, thinks that these property owners are just being greedy. He says "Sometimes the good of the many has to outweigh the greed of the few." Sound familiar? Wasn't it Hitlary Clinton who said "We must stop thinking of the individual and start thinking about what is best for society." Private property rights? The rights of the individual? These are all to be set aside for the good of the collective. I wonder if Tommy Ryals and Hitlary Clinton have ever met. I wonder if Mr. Ryals would tell us that the individual has the obligation to make sacrifices for the community, for his fellow man. If so, he wouldn't be the first person to express that belief. Adolf Hitler said the same thing back in 1933.
I'm invoking some pretty ugly names here in the defense of the property rights of these Alabaster landowners. That's because I'm passionate about the right to property and to the idea that one of the prime directives to government is to protect those property rights, not to destroy them for the economic gain of another. Property rights are the absolute foundation of economic liberty, and property rights are under assault by Colonial and the politicians of Alabaster, Alabama.
Not an isolated case:
This attack on private property isn't only happening in Alabaster, Alabama. Abuse of eminent domain is happening across the country. The City of Jacksonville Beach in Florida is engaged in a wholesale onslaught against a group of private property owners. Their crime is that they haven't developed their property to the pleasure of the local politicians. Multiple properties are set to be seized and turned over to developers friendlier to the dreams and schemes of city leaders..
In New York City the revered New York Times recently used the police power of government to seize an entire block of city property. This block, which contained a number of small family owned business, will now be used for the new New York Times building.
Several groups have been started to fight the abuse of eminent domain by government. One such group is the Castle Coalition which has a document titled "The Top 10 Abuses of Eminent Domain." Here is a synopsis of those top 10 cases:
Removing an entire neighborhood and the condemnation of homes for a privately owned and operated office park and other, unspecified uses to complement a nearby Pfizer facility in New London, Connecticut.

Approving the condemnation of more than 1,700 buildings and the dislocation of more than 5,000 residents for private commercial and industrial development in Riviera Beach, Florida.

A government agency collecting a $56,500 bounty for condemning land in East St. Louis, Illinois, to give to a neighboring racetrack for parking.

Replacing a less-expensive car dealership with a BMW dealership in Merriam, Kansas.

Condemning a building in Boston just to help the owner break his leases so that the property could be used for a new luxury hotel.

Seizing the homes of elderly homeowners in Mississippi and forcing them and their extended families to move in order to transfer the land to Nissan for a new, privately owned car manufacturing plant, despite the fact that the land is not even needed for the project.

Taking the building of an elderly widow for casino parking in Las Vegas, claiming it was blighted but without looking at the building .

Improperly denying building permits to a church in New Cassel, New York, then condemning the property for private retail as soon as it looked like the church would begin construction.

Condemning 83 homes for a new Chrysler plant in Toledo, Ohio, that was supposed to bring jobs but ended up employing less than half the projected number because it is fully automated.

Forcing two families (along with their neighbors) to move for a private mall expansion in Hurst, Texas, while spouses were dying of cancer.

CAREER OF SUING FOODMAKERS

"

A fast-food company like McDonald's may not be responsible for the entire obesity epidemic," litigious law prof John Banzhaf tells Time, "but let's say they're 5% responsible. Five percent of $117 billion is still an enormous amount of money." Brian Murphy, a recent Rutgers law grad who attended this summer's Northeastern U. let's-sue-foodmakers confab, said: "It's a very important and pressing issue, and its outcome will be with us for years to come. I'm hoping to be able to build a career out of this issue."

There is no worse tyranny than to force a man to pay for what he does not want merely because you think it would be good for him.

U.N. seeking global gun control?
Conference moving toward plan that would regulate U.S. arms

Is there a plan afoot for the United Nations to control who can and who cannot own guns in America?

A U.N. group is working toward establishment of an international system to register and regulate civilian possession of firearms, according to a former congressman.

The ultimate aim of many members of the conference on small arms is to outlaw personal ownership of guns altogether, said Georgia Republican Bob Barr in an interview yesterday on the newly syndicated WorldNetDaily Report with Joseph Farah.

Barr was an official representative of the U.S. State Department's delegation at the conference's week-long session last week. It is known officially as the first Biennial Meeting of States on the Implementation of the Program of Action on Small Arms and Light Weapons in All Its Aspects.

At the beginning of the session, U.N. Secretary-General Kofi Annan urged members to redouble efforts to curb small arms and light weapons.

"The United Nations remains firmly committed to prevent, combat and eradicate the illicit trade of small arms and light weapons in all its aspects," he said.

The group will meet again in 2005, followed by a review conference scheduled for 2006.

If not for the U.S. State Department and organizations such as the National Rifle Association, "this locomotive would have had a lot more steam," Barr said.

Barr commended U.S. Undersecretary of State John Bolton for focusing the U.N.'s attention on international trafficking of illicit arms and not on U.S. ownership of arms.

"He has done an outstanding job of monitoring this and standing up to it in a way the State Department frequently does not do," Barr said.

However, Barr warned that many member nations, including the UK, Netherlands and India, want to set up a legally binding protocol requiring all U.N. countries to start registration of firearms.

The potential implications of that are enormous, he said, noting it is a small step toward the ultimate nightmare of American gun owners – "the U.N. knocking on our door to get our firearms."

"If we were to allow in any way, shape or form the U.N. to begin the process of registering and regulating fire arms – ultimately their goal of doing away with personal firearms – we would have dealt a blow to our sovereignty," he said.

Barr called on citizens to urge their representatives to stay on top of the issue and ensure the U.S. is not faced with a legally-binding document that would commit the country to some form of firearms registration and regulation by the U.N. or any outside authority.

"The presence of several anti-gun groups at this and other related conferences underscores the threat they pose to the constitutional rights of American citizens if we fail to closely monitor their activities," Barr said in a statement. "In fact, many of these groups receive substantial funding from anti-firearms governments to move their agenda."

During the conference, the Geneva-based Small Arms Survey released its findings for 2002, which paid special attention to U.S. gun ownership.

"By any measure the United States is the most armed country in the world," the report said. "With roughly 83 to 96 guns per 100 people, the United States is approaching a statistical level of one gun per person."

Democracy is a form of religion. It is the worship of jackals by jackasses.

It stands to reason that where there's sacrifice, there's someone collecting sacrificial offerings. Where there's service, there's someone being served. The man who speaks to you of sacrifice, speaks of slaves and masters. And intends to be the master.
Ayn Rand

Language Police How dare you show pictures of a "sexual" looking cow. Since the publication of her book, The Language Police, Diane Ravitch says she has been hearing from a number of folks in the publishing and education worlds with yet more howlers about how political correctness is dumbing down our textbooks.

Ravitch says a text illustrator wrote to tell her that she was not permitted to portray a birthday party because Jehovah's Witnesses do not believe in celebrating birthdays, and another wrote to say he was directed to airbrush the udder from his drawing of a cow because that body part was "too sexual."

A contributor to a textbook series on floods could only use photographs in which everyone aboard was wearing lifevests, and Michigan doesn't allow mention of flying saucers or space aliens on its tests because they might imply the possibility of evolution.

Ravitch has also learned that the specifications for photographs in many textbooks are very detailed. "Men and boys must not be larger than women and girls," she writes. "Asians must not appear as shorter than non-Asians. Women must wear bras, and men must not have noticeable bulges below the waist. People must wear shoes and socks, never showing bare feet or the soles of shoes, and their shoelaces must be solid black, brown, or white. People must never gesture with their fingers, nor should anyone be depicted eating with the left hand. Things to avoid: holiday decorations and scenes in which a church or a bar appears in the background."

"OFFENDED" BY HUCKLEBERRY FINN
A family in Michigan has filed a formal complaint against a high school teacher there for reading a racial slur from the text of Mark Twain's Huckleberry Finn.
William Robinson, 18, claims a teacher at Cousino High School in Warren used the word when reading from the book and during later discussions about it. He said he was offended.
Robinson's mother, Theda Harris, said the family plans to file a lawsuit against the district.
A spokesman for the district pointed out that the slur is in the book.

"I don't need Bush's tax cut. I have never worked a [bleeping] day in my life."
Rep. Patrick Kennedy (D-R.I.)

WE NEED TO BE ABLE TO BLAME HUMANS?
The June issue of Scientific American tells us that new data from a cluster of six sun-gazing satellites shows that our planet is being soaked with a bath of solar radiation that has been increasing over the past 24 years. This accounts for the climatic warm-up that so many environmentalists and anti-capitalists have been attributing to human action.
Expect this information to be ignored by most leftist politicians. There's a problem here. It's tough to gain any political advantage by blaming the sun for global warming.

Copyright Suit Filed Over Use Of Song
Another reason we need a "loser pays" system.
Stacia Filipiak Falkowski grew up surrounded by music. Her father, Wincenty Stanley Filipiak, was a professional musician in Springfield. He wrote music in the Polish folk tradition, and he taught her how to play the violin. A part-time professional musician herself, Falkowski even plays a violin her father made by hand.

So when she was listening to the radio and heard a portion of a song she says her father wrote, but never recorded, and which she later copyrighted, there was no mistaking it.

"I thought he did a nice job, I enjoyed hearing it," Falkowski said of the musician who played the piece she heard on the radio. "But it sounded like my father's song."

According to a lawsuit Falkowski, of Springfield, filed in federal court in New Haven last month, the main theme of "Fast Lane Oberek" on the 2001 album "Music Maestros, Please" is a copy of her father's copyrighted composition titled "Filipiak Oberek."

An Oberek is a Polish ethnic dance and is in three-four time or three-eight time, unlike the boom-boom of a two-four time polka.

After her father's death in 1954, Falkowski had this and other pieces he wrote copyrighted and she renewed the copyright in 1982, the suit says. She is suing to stop the performance of the song, the sale of the album, and for damages of $100,000, plus attorney's fees.

"I just have to do this for my father's memory because he isn't here to defend himself," the retired Enfield public schoolteacher said. "I thought I did what was fair."

Repeated efforts by phone to reach Dennis Polisky, the artist who recorded the album, at the Colchester address listed in the suit were unsuccessful. James Heidecker, an attorney in Allentown, Pa., involved in the defense, could not be reached for comment.

The album was distributed by Michael Nowakowski of Sunshine Records in West Seneca, N.Y. Reached at home in West Seneca, Nowakowski would only say, "We're working on it."

Michael Ugolini, with offices in Springfield and Hartford, is Falkowski's attorney, and he argued that Polisky likely was not old enough to have heard the piece performed originally.

"That's one of the things that's going to be an issue in the suit, whether he thought of it independently or he heard it," Ugolini said.

Although Ugolini grants that "it's possible [Polisky] created it himself," Falkowski's response is simple: "No way."

In copyright law, plaintiffs must prove that an idea was copied to prove an infringement, said Lewis Kurlantzick, a professor at the University of Connecticut School of Law.

In patent law, Kurlantzick said, if one were to independently come up with an invention and exploit it after someone else already had a patent on that invention, then that would be an infringement; whether it was copied is irrelevant.

"In copyright, if the person coincidentally comes up with the same or similar song or poem, it's not an infringement," he said. "You have to have copied."

Actually proving copyright infringement isn't the easiest thing to do, he said. Plaintiffs such as Falkowski have two routes. First, one can try to show that the defendant had access to the original work.

Take, for instance, the case of the late George Harrison whose 1971 song "My Sweet Lord" much resembled the Chiffons' 1964 "She's So Fine." Because the latter originally was at the top of the charts when Harrison would have been of listening age, it was enough to convince the court that Harrison had access to it, Kurlantzick said. The Chiffons' publisher sued and Harrison lost.

Second, plaintiffs can try to show that there is a "striking similarity" between the two works that is enough to infer access, even if it can't be proved, Kurlantzick said.

"What I think ... is the court ... is concerned about giving protection to the composer," he said. "So they're willing to make inroads in order to provide what they say is necessary protection for the first composer."


Annapolis lawmaker puts toy guns in cross hairs
An Annapolis lawmaker wants to enact a law that would ban most toy guns in the city and fine parents whose children are caught playing with the toys outdoors.
Alderwoman Cynthia A. Carter, Democrat, said the law would ban all toy guns except for clear, brightly colored plastic guns. Mrs. Carter said the law also would give prosecutors more leverage against defendants who use toy guns to hold up banks or other establishments.
"If someone commits a felony with one, they will not only be charged with the crime but also with using a toy gun," said Mrs. Carter, who has been a member on the Annapolis City Council since 1997.
Mrs. Carter said she doesn't know how much of a fine she will propose. She said she hopes her legislation, which she plans to introduce next month, will set a precedent for other cities to follow. Four of the nine city council members have come out in support of Mrs. Carter's proposal.
"Anything that can be done to deglamorize guns is a plus," said Annapolis Mayor Ellen O. Moyer, Democrat. The mayor said she would withhold further comment until the bill has been introduced and a public hearing is held.
Yesterday, officials with the Annapolis Police Department said if such a law is enacted they would not pull officers off their regular beats to catch children playing with water pistols and cap guns in schoolyards or on neighborhood streets.
"We wouldn't do that," said Officer Hal Dalton, a spokesman for the city police department.
Mrs. Carter decided to draft her proposal after a 7-year-old boy in April used a silver toy revolver and announced to several employees at a Hollywood Video store in Annapolis that he would hold up the store. The plastic orange tip typically found on the muzzles of toy guns had been removed, preventing two store employees from realizing it was fake.
"Children have got to be alerted that this is a dangerous thing," Mrs. Carter said. "Guns are not a toy, no matter how you look at it."
Mrs. Carter's legislation is based on a similar New York City proposal, which bans anyone from selling or possessing a "toy or imitation firearm" that can be mistaken for a real weapon. The ban excludes brightly colored or clear plastic guns. Police, however, could impose a $50 fine if the toy gun is altered to look like a real weapon.
New York City police would enforce the law only if a child causes a disruption in public with a toy gun. But Lupe Todd, a spokeswoman for the New York City Council, said she does not expect officers to seek out children playing with toy guns.
Mrs. Carter said she wants the toy companies to take more responsibility when creating guns.
"Toy companies think that they can put the little reflective tip on the end and they will be OK," Mrs. Carter said. "But it is not enough."
Shannon Eis, spokeswoman for the Toy Industry Association, said the group already complies with national standards that regulate the production of realistic toy weapons. "Toy guns are just a small component of the violent medium that kids nowadays are exposed to," she said.
Mrs. Eis said the association will comply with Annapolis regulations if they are approved and will try to appease parents who think the toys are a serious contributing factor to violence. "I don't agree that it is," she said.
Karalyn Mulligan, executive director of Prevent Child Abuse Maryland, said there is always a concern about children's safety when it comes to guns. But she said the idea of restricting toy guns deserves further investigation.
Mrs. Carter is known for her efforts on toy guns. In 2000, Mrs. Carter organized a toy-gun buyback that yielded 12 toy guns.
Mrs. Carter said she anticipates full support from all council members. The council is made up of two Republicans and seven Democrats. She speculates that her greatest obstacle will be fathers, who she believes encourage their sons to play with guns and take them to target practice.
Despite her stance on toy guns, Mrs. Carter said she supports her son, Richard Perry, 38, who is an avid hunter and a member of the National Rifle Association. "He is a grown man. That was his decision," she said.
Mrs. Carter said she would eventually like to see a ban imposed on the possession of all real-looking toy guns. "Anything that looks like or resembles a weapon of any kind or was altered to look like, even the cigarette lighters, they are not going to be acceptable," she said.

NEW DEMOCRATIC MOTTO
"Ask not what you can do for your country, ask what your country can force someone to do for you".

If a nation expects to be ignorant and free, in a state of civilization, it expects what never was and never will be.

America is a police state
Neal Boortz
About 10 days ago, some obscure British diplomat opined that America was becoming a police state. This utterance brought on the usual expressions of outrage from Americans who have grown somewhat weary of the anti-American sentiments of foreign leftists.
Now that the rhetoric has died down a bit, can we take a second look at what this anti-American firebrand had to say? While it's almost certainly true that this British politician's statement had malicious, rather than benevolent, overtones, perhaps we should consider whether there might be some truth in his words. Let's take that "police state" charge and run with it for a few hundred words.
First, a definition: The Internet's dictionary.com website defines "police state" as: "A state in which the government exercises rigid and repressive controls over the social, economic and political life of the people, especially by means of a secret police force."
Simple enough! All we have to do now is discern whether or not our beloved country exercises what might be called "rigid and oppressive controls" over our "social, economic and political life." I'm certainly not here to argue that America has become a police state in the image of any number of communist, fascist or theocratic regimes you could name. Let's just say that we need to look at this picture a bit more closely.
First, our social life: We begin early here, with zero-tolerance rules in our schools. Would you say that kicking a young girl out of school because her Tweetie Bird key chain is a weapon is just a bit rigid? How about expelling an Eagle Scout who inadvertently came to school with his Boy Scout ax in the trunk of his car after a Scout meeting the previous night?
As we move into adulthood, we face Republican Sen. Rick Santorum's expressed belief that the nuances of our sex lives ought to be subject to government regulation based on majority rule! In Santorum's America, you would presumably have to get your government's blessing before you became too adventurous with your mate in the privacy of your home. In some states – Alabama, for instance – the "improper" use of a battery-operated device could land you in the pokey!
And what of the sanctity of your home? In Covington, Ga., you are required by law to submit to government inspections of your home. They even measure the temperature inside your refrigerator! If you resist the inspection, you will be arrested and jailed while the government inspectors prowl through your stuff.
In government colleges and universities across the nation, students are subject to disciplinary action if they utter an "offensive" or "insensitive" thought.
We're running out of space ... so let's move on to our economic lives.
The level of taxation burdening the average American family in 2003 is higher than that imposed by the British Crown in pre-revolutionary war America. Many Americans work into the month of June without earning one single penny for themselves. We are forced to "contribute" almost 15 percent of our earnings into a bankrupt income redistribution /vote-buying scheme that is sold to us as a retirement and insurance plan. Our government goes to extreme measures to make it as difficult as possible for us to provide for the health-care needs of our families, preferring instead to build dependence on employers and government.
Our government can pry into your bank accounts without your knowledge or permission, and just recently tried to enact a program that would require your bank or credit union to notify the government in the event you engage in any economic activity that doesn't track with your past behavior.
Remember, also, the forfeiture regulations. We actually had a U.S. senator introduce legislation that, if it had become law, would have permitted any local or federal law enforcement officer to seize your cash if he happened to find you carrying more than 10 grand in an airport, bus station, interstate highway or most other public places. No arrest, no questions, no charges ... just take the money. The legislation failed, but police agencies seize cash from hapless citizens just the same.
We find evidence of government rigidity and oppression in our political lives too. Just try to get a third party on a ballot in almost any state. It's difficult to impossible. Gerrymandering voters into congressional districts shaped like drunken tapeworms denies many voters an effective voice in Congress. And let's not forget the Democrats' efforts in 2000 to wipe out the votes of Americans serving abroad in the uniform of our armed forces.
Finally, what about the definition's reference to "secret police?" Consider the IRS, the DEA and the ATF. The IRS, for instance, pays your neighbor or co-worker to spy on your economic and social behavior.
Space runs short, the examples do not. For further reading, I refer you to the Bush administration's Patriot Acts I and II.
Happy reading.

It would be an absurdity for jurors to be required to accept the judge's view of the law, against their own opinion, judgment, and conscience.

The Left's Weapons Of Mass Distraction
You'll enjoy this one. Adam Sparks gives you the true meanings behind many of the words the left uses in its war against individuality, freedom and common sense.
Words are power in motion. The war over words and how they're used by our society has become the new battleground of the Left. The primary tool in their arsenal is an effort to change the conventional meanings of words used in our daily communication. The morphing of our language is now the front line of the war on our culture and a powerful means for gaining political ground for the Left.
Just as many sports fans need a program to see who's who or what's what on the field, many citizens need a guide to understanding the Leftist lexicon. So, here's a brief primer into what the Left actually means when they say:
Advantaged, the: 1) Anyone who has a strong sense of self-responsibility, works hard for their money or pays taxes. 2) Anyone who believes in the American Dream. 3) White or Asian American.
Affirmative Action: Getting back at the Advantaged.
Affordable Housing: 1) Tax-supported housing, built by the government, that costs twice as much to build than if built by a typical builder, while simultaneously preventing new, for-profit housing construction. 2) A program that requires the Advantaged to spend their taxes to pay for the lifetime housing of couch potatoes and slackers.
Animal Rights: 1) The concept of the supremacy of animals' rights over those of humans. 2) The application of the U.S. Constitution to animals in their legal defense.
Attention Deficit Disorder (ADD): A new disease cured by taking bright kids bored to tears by the poor academic curriculum in our public schools and drugging them to death.
Basic Rights: New rights not found anywhere in the Constitution that include the right for slackers to get free food, free housing, free medical care and conjugal visits in prison, plus permission to deal drugs, defecate in the streets and aggressively panhandle, as well as get enough welfare money to trade their cars in every three years.
Conservative, a: 1) Anyone fighting the socialist aspirations of the radical Left or anyone who is either Advantaged or wants to be Advantaged. 2) A person proud to be an American, and one who holds ideals like honesty and morality and heralds individual rights over group rights. 3) Dumb taxpayers who love America.
Diversity: 1) Making sure we highlight and celebrate our different qualities and our hyphenated countries of origin, while still bashing America and, particularly, rejecting the idea that there is or should be any unity of thought or purpose of America. 2) Making sure we have, in all levels of government and corporations, a proportionate number of people of color and those of different sexual orientations, unless they are conservatives. Conservatives are not a part of diversity.
Environmentalism: 1) A way of stopping America's technological progress, farming practices, new housing and job creation. This is perpetrated by a cabal of both tassled-shoe lawyers (who have never actually stepped foot in a wilderness area) and scraggly neo-hippies. 2) Repeating the mantra that Republicans are "poisoning the air and water" to a gullible public. 3) An attempt by "progressives" to regress technologically by reestablishing the technology of the 19th century here in America.
Fascist, a: 1) Anyone who is not a Progressive (see below). 2) People who believe in America's system of merit and capitalism. 3) Conservatives. (Note: Doesn't include Leftist genocidal tyrants who brutalize their people in nations throughout the world.) 4) George W. Bush.
Fetus, a: Tissue mass in a pregnant woman that often starts moving and kicking at two months of age.
Free Speech: 1) The ability to incite riots against America and its capitalist system by the use of hateful speech. 2) Speech that disparages the goals, purposes or ambitions of patriotic, taxpaying Americans.
Hate Speech: Speech by either the Advantaged or Conservatives that doesn't promote a socialist "progressive" agenda.
Homeless, the: Drifters, druggies, bums, winos, slackers and petty thieves.
Homeless Advocates: Leftists actually paid by taxpayers who lobby for more big government and movement toward a "progressive," socialist-nanny state.
Individual Rights: The concept espoused by confused and hapless taxpayers who actually believe their and their own family's well-being comes before those of Environmentalists, the Homeless and the beneficiaries of Animal Rights. 2) A major doctrine that terrifies Progressives.
Judgmental: As in, "Don't be judgmental." 1) Said of persons who can actually distinguish between right and wrong. 2) Said of those actually trying to use the aforementioned moral code publicly to restore order and decency in American policy. 3) Fascists (see above).
Left Winger, a: This term doesn't exist. Don't speak it or think it. You may have seen the term "right winger," as it's frequently used in connection with both political or religious leaders by the Left and their friends in the media, but you won't see "left winger." To the Left, there are only right wingers, dumb taxpayers and Progressives.
Mean Spirited: 1) Said of anyone who doesn't support brutal dictators around the world. 2) Said of anyone who loves America. 3) Said of anyone who doesn't buy into the entire socialist "progressive" agenda. 4) Said of talk-show hosts.
Multiculturalism: 1) The principle underlying any bashing ceremony against all things American by representatives of nations or ideologies foreign to America. 2) The foundation of being proud to be from a country while simultaneously demeaning America. An idea espoused particularly by persons who like to hyphenate their demographic categorization by using their country or continent of ancestral origin as a part of their identity. 3) The underpinning of any cultural event, ideology or celebration that weakens or denigrates the American spirit of unity. 4) The justification for resegregation both at school and work with separate race-based organizations, distinct graduation ceremonies, etc.
Oreo, an: A racist and derogatory term used by Progressives, but parroted with glee by the media, to indicate a black person who works hard to achieve or who doesn't think like a socialist bum.
Pacifist, a: A person who holds that the defense of no one's life -- or any idea, such as freedom -- is so dear that it rises to the level of "worth fighting for."
People of Color: The current politically correct appellation for minorities. We've come a long way since that very offensive term "colored people."
Poor, the: 1) Those who don't want a minimum-wage job, because they're too good for it, so they take the dole. 2) People who choose to have six children without caring about how they will afford them. 3) People who think America's taxpayers owe them Basic Rights (see above).
Progressive: 1) Socialist. (The word socialist became real unpopular after the fall of the Soviet empire and was quickly replaced by a more easily digested word.) 2) A cruel joke on the American people. A word intentionally meant to deceive the hapless taxpayer into believing that the "progressive" ideology is somehow related to real progress. In reality, progressive and progress are antonyms.
Progressives: 1) Those who advocate the slow, clandestine progress of big government and command-and-control socialism in America. 2) Liberal Democrats.
Racists: 1) Fascists (see above). 2) The Advantaged (see above). 3) White people.
Rich, the: Anyone not Poor (see above), i.e. "This is a tax cut for the rich."
Right Winger: Conservative (see above).
Tolerance: 1) The act of ignoring your inner moral code and just believing that anyone doing anything is OK, no matter what. 2) Does not apply to Conservatives, the Advantaged and Oreos (see above). 3) Applies to dictators committing genocide against their people.
Underrepresented Minority, an: A minority who isn't from a group that does too well in the classroom, like the Chinese or Japanese.
Undocumented Immigrant, an: 1) An illegal alien. Someone who entered the country illegally and continues to remain here unlawfully, frequently working in the underground economy or, alternatively, getting on the taxpayer-supported dole. 2) Anyone of those the Left uses as "useful idiots" to inflict their socialist agenda on America. 3) One of a class of people who must not be denied their Basic Rights (see above).
Victim, a: Anyone of the class of either vicious criminals that have been busted and have been victimized by a mean police officer during an arrest, or an Undocumented Immigrant who has been denied his or her Basic Rights and is now engaging in protests against America.
Working Class, the: Those who are either socialists, collect welfare, are unemployed or have a job but get paid under the table to avoid taxes. This category allows the Left to then say, "This tax rebate doesn't benefit the working class."
If moderates and Conservatives -- the dumb taxpayers -- are ever to take back our country, we'll need to first take back our language.

From whence comes income?
Walter Williams takes on the economic idiots who can't see why a movie star would make more money than a fast food worker.
Here's part of a letter from a reader: "A hard-working, conscientious person can earn $10,000 a year in a fast-food restaurant. At the same time, movie stars and athletes, who make very little contribution to society, can earn in excess of $10,000,000 a year. A baseball player earns more with every swing of the bat than many people do in a year."
The reader's inference is that there's something unfair about income differences of such magnitude. It also reflects ignorance about the sources of income in a free society; that's music to the ears of political demagogues with an insatiable taste for command and control.
I think some of the ignorance and much of the demagoguery stems from the usage of the phrase "income distribution." It might make some people think income is distributed; in other words, there's a dealer of dollars. The reason that some people have few dollars while others have millions upon millions is that the dollar dealer is unjust.
An alternative vision might be that there's a pile of money intended for all of us. The reason why some are rich and some are poor is that the greedy rich got to the pile first and took their unfair share. Clearly, in either case, justice would require a re-dealing, or redistribution, of the dollars, where the government takes ill-gotten gains of the few and returns them to their rightful owners.
Most people, except a few congressmen, would view those explanations of the sources of income as nonsense. In a free society, for the most part, income is earned. It's earned by serving and pleasing one's fellow man.
Why is it that Michael Jordan earns $33 million a year and I don't even earn one-half of one percent of that? I can play basketball, but my problem is with my fellow man, who'd plunk down $200 to see Jordan play and wouldn't pay a dollar to see me play. I'm also willing to sell my name as endorsements for sneakers and sport clothing, but no one has approached me.
The bottom line explanation of Michael Jordan's income relative to mine lies in his capacity to please his fellow man. The person who takes exception to Jordan's salary or sees him, as my letter-writer does, as making "little contribution to society" is really disagreeing with decisions made by millions upon millions of independent decision-makers who decided to fork over their money to see Jordan play. The suggestion that Congress ought to take part of Jordan's earnings and give it to someone else is the same as arrogantly saying, "I know better who ought to receive those dollars."
Another part of the explanation for Jordan's high salary is simply a matter of supply and demand. If there were tens and tens of millions of people with Jordan's talents, you can rest assured he wouldn't be earning $33 million a year. And similarly you can bet that if people really valued hamburgers and there were only a few people with those skills, they'd be earning much more than they currently earn.
We might think of dollars as being "certificates of performance." The better I serve my fellow man, and the higher the value he places on that service, the more certificates of performance he gives me. The more certificates I earn, the greater my claim on the goods my fellow man produces. That's the morality of the market. In order for one to have a claim on what his fellow man produces, he must first serve him. Contrast that moral standard to Congress' standing offer, "Vote for me and I'll take what your fellow man produces and give it to you."

Zero tolerance or zero common sense?
Parents are laughing at the intolerance of the zero tolerance rules that have been instituted in so many public schools. Laughing, that is, unless it is their own sons who are victimized by policies that seem to lack common sense. It's a serious matter when a good child is expelled from school, suspended or sent to a detention facility to take classes with real delinquents. Here are some recent examples of how the zero tolerance hatchet is wielded in public schools.
A first-grader at Struthers Elementary School in Youngstown, Ohio, was suspended for 10 days for taking home a plastic knife from the school cafeteria in his book bag. The 6-year-old wasn't threatening anyone; he just wanted to show his mother he had learned how to spread butter on his bread.
A third-grader at O'Rourke Elementary School in Mobile, Ala., was given a five-day suspension for violating the substance abuse policy after classmates reported that he took a "purple pill." His offense was taking a multivitamin with his lunch.
At LaSalle Middle School in Greeley, Colo., three 13-year-old boys were given one-year suspensions because one of the students brought to school a key chain with a 2 1/2-inch laser pointer. The school called it a "firearm facsimile" and sent one of the boys, a good student who had never before been in trouble, to an alternative program where he is taking classes with young criminals and juvenile delinquents in "anger management," "conflict resolution" and gangs.
Four kindergartners at Wilson Elementary School in Sayreville, N.J., were suspended for three days for playing a make-believe game of cops and robbers during recess, using their fingers as guns. This case is now before the 3rd U.S. Circuit Court of Appeals.
When seven fourth-grade boys, who had never before been in trouble, at Dry Creek Elementary School in Colorado were discovered pointing "finger guns" at each other while playing a game of soldiers and aliens during recess, the principal found them in violation of the school's zero tolerance policy. After quizzing them about whether their parents owned guns, she required them to serve a one-week detention during lunchtime, sitting in the hall where they were teased and taunted by other students.
An 8-year-old at South Elementary school in Jonesboro, Ark., was punished with detention for pointing a chicken strip at another student in the cafeteria while saying "pow, pow, pow."
A 7-year-old at the Edgewood Independent School District in San Antonio, Texas, was banished for 11 days to an "alternative school" for troubled students when he was caught bringing a pocketknife to school. For three days, he was the only first-grader at the facility among older students guilty of serious offenses.
A 12-year-old at Magoffin Middle School in El Paso, Texas, stuck out his tongue at a girl who had declined his invitation to be his girlfriend. School administrators called this sexual harassment and suspended him for three days.
When the Fred A. Anderson Elementary School in Bayboro, N.C., held a Camouflage Day, a 9-year-old proudly came in his new duck-hunting outfit. His joy was smashed when the teacher discovered an empty shotgun shell in his pocket left over from a weekend outing with his father, and punished the straight-A student with a five-day suspension.
In Hurst, Texas, a 16-year-old honor student was expelled from high school after a security guard found a butter knife in the bed of his pickup truck parked on school grounds. The knife apparently fell out of a box of household items he and his father had transported the previous day from his grandmother's home to a local Goodwill store. School officials claimed that the butter knife was a danger to other students and placed him in a disciplinary alternative school for five days.
Two 8-year-old boys who pointed paper guns at classmates in Irvington, N.J., were charged with "making terrorist threats." A judge ultimately dismissed their case, but the incident may remain on court records until the boys are 18.
In a North Carolina preschool called Kids Gym Schoolhouse, the state evaluator deducted five points from its high rating because plastic soldiers were found in the play area. The toys were said to "reflect stereotyping and violence and can be potentially dangerous if children use them to act out violent themes."
Zero tolerance is not protecting us from terrorists or criminals. It is making good children disrespect school authorities.

Quebec man suing Loto-Quebec for not winning
Idiot welfare recipient sues Canadian lottery because he hasn't won. Says they only sell losing tickets. By the way, he's on welfare. I'm glad this type of thing happens elsewhere too.
SHERBROOKE, Que. A Quebec man is suing Loto-Quebec, saying it fooled him and that the provincial lottery only sells losing tickets.
The man, who is on welfare, spent $840 last March on a variety of tickets that didn't win. He is now suing Loto-Quebec for $879.58.
He wants his money back and he wants Loto-Quebec to pick up expenses of $5.75 for a registered letter he sent them. He also wants $28.85 and $7 for gas and parking for the cost of a trip he made to their Montreal offices.

Good people take serious things lightly, bad people take light things seriously.
Michael Savage

Pistol-Packin' Penn
Sean Penn's car, a black 1987 Buick Grand National, was stolen in broad daylight while the actor was having lunch.
The crime took place on a busy street a block away from UC Berkeley. Penn's vehicle was found in Richmond, nine miles from where it was stolen.
Interestingly, a couple of Penn's guns were missing as well. Yeah, that's right. This "peace" activist had a permit to keep an automatic and a revolver.
Inside the vehicle that was taken, Penn had a loaded 9mm Glock handgun and an unloaded .38-caliber Smith and Wesson revolver.
A Glock automatic and an S&W revolver? These anti-war pacifists sure seem to have good taste in firearms.

The Failed Education 'Reforms'
More nonsense in a government school. This time, a 12 year old is handcuffed and arrested for stomping in a puddle. As I have said many times before, "Zero Tolerance = Zero Thought!"
Sometimes a single incident can reveal the widespread rot that has affected the nation's school systems as they strive to indoctrinate the children entrusted to their care while neglecting to teach them the Three R's.

In Inverness, Florida, a 12-year-old boy was cuffed, arrested, and taken in a patrol car to jail where he was held for two hours. His crime? You aren't going to believe it! Kyle Fredrikson was walking back to class from lunch when Deputy Tim Langer saw the boy "purposely stomping in the water" after being told numerous times by school personnel to stay with the group and out of the rain. Little boys like to stomp on puddles. Always have and always will.

He didn't comply and Officer Langer took the sixth-grader to a school office where he was handcuffed and taken to jail. Kyle was charged with disruption of an educational institution, a misdemeanor. After sitting for two hours by himself in a police holding room, the police released the boy to his mother and grandmother.

His parents were understandably outraged. "The inmates had access to him. Can you imagine that for stomping in a mud puddle?" said his father. Lt. James Martone, who oversees the school resource officer program, said Langer made a proper arrest. "He did his job," Martone said. "It's a fine line any officer in the schools walks."

Why was it a good arrest? Why do these things happen to children today, when earlier generations of children never faced such lunacy? The answer is that the school "curriculum" today is 100 percent behavior modification, not academics. Kyle was being a little boy, expressing his individuality and his indifference to overzealous authority. In today's educational environment, both are affronts to the "system" and must be dealt with quickly and severely. To the system, students are intended to be properly trained human resources. In the world of education today there are no children anymore.

An item from the Education Reporter reveals how, under the Socialist concept of Sustainable Development, schools are being restructured to enforce "cradle-to-grave life-long learning." Preschool, formally known as kindergarten, is becoming mandatory. Parents are told it gives children a head start, but it only gives schools a head start in their mission to indoctrinate them. It gives the school the priority of determining the children's values.

Retired educator and former Fulbright scholar Margaret Brogley who spent nearly 40 years in the classroom says public education is failing because of the methods and materials used, not because there aren't enough toddlers enrolled in preschool.

Mrs. Brogley noted that, over the past 40 years, education has been dumbed down, from fuzzy math to the dearth of phonics reading instruction to the inability of many students to use cursive handwriting. "For 50 years, we have heard of the necessity to improve education," she wrote to Arkansas state education leaders, "How long will it take? Every time the 'experts' fix the situation, it becomes worse. Now the child is to learn to read by the 4th grade. Why so long? I am no genius, but I learned to read before the first year was over."

"Will education be improved (by enrolling young children in pre-school)?" Brogley asked rhetorically, then answered her own question: "No, but it will cost billions of dollars...adding more school years to a child's life will accomplish nothing."

With preschool showing poor results, it should come as no surprise that the more than one billion dollars a year of federal aid for after-school programs in 7,500 public schools nationwide has not helped most children academically, according to a federally funded study.

The report, "When Schools Stay Open Late," conducted by Mathematica Policy Research, Inc., said children who attend after-school activities at public elementary and middle schools are more likely to encounter bullies, vandals, thieves and drug users than those who do not. The after school centers, says the report, have limited influence on academic performance, no influence on feelings of safety or on the number of "latch-key children; and some negative influence on behavior. Middle school participants are "more likely to report that they had sold drugs and were somewhat more likely to report that they smoked marijuana."

From being arrested for stomping on a rain puddle to the ineffectiveness of both preschool and after school programs, and everything in between, the failure of the US education system continues to demonstrate how thoroughly trashed it has been in the past half century of "reform." The reform that is necessary now is the return of control to local school boards, the reduction of the control that teacher's unions exercise, and an end to the disastrous federal involvement in the nation's educational systems.

It has been several decades since a government study revealed the failure of the nation's education system and nothing has changed, except for the worse. A new American Revolution is needed to take our schools back from those who have been deliberately dumbing down our students. We need real teachers in our classrooms, not "facilitators." We need a renewed emphasis on the basics, not the judgement-neutral curriculum that is more concerned with "self-esteem" than teaching children anything.

Middle Ages were warmer than today, say scientists
Scientists are saying that during the Middle Ages the earth was warmer than it is today. Now these are Harvard scientists. Further research shows fewer automobiles and less burning of fossil fuels during the Middle Ages also.
Claims that man-made pollution is causing "unprecedented" global warming have been seriously undermined by new research which shows that the Earth was warmer during the Middle Ages.
From the outset of the global warming debate in the late 1980s, environmentalists have said that temperatures are rising higher and faster than ever before, leading some scientists to conclude that greenhouse gases from cars and power stations are causing these "record-breaking" global temperatures.
Last year, scientists working for the UK Climate Impacts Programme said that global temperatures were "the hottest since records began" and added: "We are pretty sure that climate change due to human activity is here and it's accelerating."
This announcement followed research published in 1998, when scientists at the Climatic Research Unit at the University of East Anglia declared that the 1990s had been hotter than any other period for 1,000 years.
Such claims have now been sharply contradicted by the most comprehensive study yet of global temperature over the past 1,000 years. A review of more than 240 scientific studies has shown that today's temperatures are neither the warmest over the past millennium, nor are they producing the most extreme weather - in stark contrast to the claims of the environmentalists.
The review, carried out by a team from Harvard University, examined the findings of studies of so-called "temperature proxies" such as tree rings, ice cores and historical accounts which allow scientists to estimate temperatures prevailing at sites around the world.
The findings prove that the world experienced a Medieval Warm Period between the ninth and 14th centuries with global temperatures significantly higher even than today.
They also confirm claims that a Little Ice Age set in around 1300, during which the world cooled dramatically. Since 1900, the world has begun to warm up again - but has still to reach the balmy temperatures of the Middle Ages.
The timing of the end of the Little Ice Age is especially significant, as it implies that the records used by climate scientists date from a time when the Earth was relatively cold, thereby exaggerating the significance of today's temperature rise.
According to the researchers, the evidence confirms suspicions that today's "unprecedented" temperatures are simply the result of examining temperature change over too short a period of time.
The study, about to be published in the journal Energy and Environment, has been welcomed by sceptics of global warming, who say it puts the claims of environmentalists in proper context. Until now, suggestions that the Middle Ages were as warm as the 21st century had been largely anecdotal and were often challenged by believers in man-made global warming.
Dr Philip Stott, the professor emeritus of bio-geography at the University of London, told The Telegraph: "What has been forgotten in all the discussion about global warming is a proper sense of history."
According to Prof Stott, the evidence also undermines doom-laden predictions about the effect of higher global temperatures. "During the Medieval Warm Period, the world was warmer even than today, and history shows that it was a wonderful period of plenty for everyone."
In contrast, said Prof Stott, severe famines and economic collapse followed the onset of the Little Ice Age around 1300. He said: "When the temperature started to drop, harvests failed and England's vine industry died. It makes one wonder why there is so much fear of warmth."
The United Nation's Intergovernmental Panel on Climate Change (IPCC), the official voice of global warming research, has conceded the possibility that today's "record-breaking" temperatures may be at least partly caused by the Earth recovering from a relatively cold period in recent history. While the evidence for entirely natural changes in the Earth's temperature continues to grow, its causes still remain mysterious.
Dr Simon Brown, the climate extremes research manager at the Meteorological Office at Bracknell, said that the present consensus among scientists on the IPCC was that the Medieval Warm Period could not be used to judge the significance of existing warming.
Dr Brown said: "The conclusion that 20th century warming is not unusual relies on the assertion that the Medieval Warm Period was a global phenomenon. This is not the conclusion of IPCC."
He added that there were also doubts about the reliability of temperature proxies such as tree rings: "They are not able to capture the recent warming of the last 50 years," he said.

Individual rights are not subject to a public vote; a majority has no right to vote away the rights of a minority; the political function of rights is precisely to protect minorities from oppression by majorities (and the smallest minority on earth is the individual).
Ayn Rand

"We contend that for a nation to tax itself into prosperity is like a man standing in a bucket and trying to lift himself up by the handle."
Winston Churchill

"Our policy is simple: We are not going to betray our friends, reward the enemies of freedom, or permit fear and retreat to become American policies. None of the four wars in my lifetime came about because we were too strong. It is weakness, that invites adventurous adversaries to make mistaken judgments."

The World is not dangerous because of those who do harm but because of those who look at it without doing anything.
Albert Einstein

They who have reasoned ignorantly, or who have aimed at effecting their personal ends by flattering the popular feeling, have boldly affirmed that "one man is as good as another;" a maxim that is true in neither nature, revealed morals, nor political theory.
James Fenimore Cooper

"There are two methods, or means, and only two, whereby man's needs and desires can be satisfied. One is the production and exchange of wealth; this is the economic means. The other is the uncompensated appropriation of wealth produced by others; this is the political means."
Albert Jay Nock

"France has neither winter nor summer nor morals. Apart from these drawbacks it is a fine country. France has usually been governed by prostitutes."
Mark Twain 

"I would rather have a German division in front of me than a French one behind me."
General George S. Patton

"The only time France wants us to go to war is when the German Army is sitting in Paris sipping coffee."
Regis Philbin 

Hartsfield screener charged with theft
TSA airport security screener caught stealing money from traveler's wallet. Wow, what a surprise.
A Transportation Security Administration screener was charged with theft Friday morning after he took money out of a passenger's wallet at a security checkpoint at Hartsfield International Airport, Atlanta police said Saturday.
Louis Marshall faces a charge of theft by taking, said Atlanta Police spokesman John Quigley. Police did not have his age or date of birth.
According to a police report, a man from Jacksonville had placed his wallet in a plastic bucket as he passed the rest of his belongs through an X-Ray machine. A woman who had passed through the checkpoint ahead of the man saw "A TSA employee pick up a wallet and remove money from it," the police report said. "The suspect looked up and saw the witness looking at him and wadded the money up in his hand and walked away."
The two contacted police, who arrested Marshall. Atlanta police had no information Saturday night on where Marshall was being held.

The "private sector" of the economy is, in fact, the "voluntary" sector; and, the "public sector" is, in fact, the "coercive" sector.
Henry Hazlitt

Only thing worse than a Frenchman is a Frenchman who lives in Canada.
Ted Nugent

Going to war without France is like going deer hunting without an accordion. You just leave a lot of useless, noisy baggage behind.

Jed Babbin, former Deputy Undersecretary of Defense

Sex, Drugs and Rock 'n' Roll
From The Wall Street Journal.

Libertarians have more fun, and they make more sense.
Sometime this month, Congress will vote on whether to ban cloning, human and therapeutic. Conservatives want a total ban, liberals only want to stop human cloning. What's mostly missing from the debate, however, is the libertarian position. And that's a shame. A little bit of libertarian thought would clear the political sinuses.
Libertarianism is simplicity itself. It proceeds from a single, quite beautiful, concept of the primacy of individual liberty that, in turn, infuses notions of free markets, limited government and the importance of property rights. In terms of public policy, these notions translate into free trade, free immigration, voluntary military service and user fees instead of taxes. Sometimes these policies are argued in a totally unforgiving way so that it's not easy to separate the lunatics from the libertarians. But it's a snap to separate libertarians from conservatives.
For starters, although these two groups do clasp hands on the importance of free markets, not all their fingers touch. To conservatives, the free market takes its force only as an economic construct--and even then, this is often reduced to an automatic complaint against high taxes. To libertarians, on the other hand, the model of a free market functions as a template for all things. Not only does the market operate as a continuous process for sorting through competing ideas as well as goods, it also allows each individual to express himself or herself. The latter is simply a consequence of the market's function in testing individual preferences. That some ideas triumph and others fail is necessary.
But perhaps the single distinguishing feature between conservatives and libertarians is that libertarians are concerned with individual rights and responsibilities over government--or community--rights and responsibilities. Consider how conservatives and libertarians divide over cultural issues or social policy. Libertarians are not comfortable with normative questions. They admit to one moral principle from which all preferences follow; that principle is self-ownership--individuals have the right to control their own bodies, in action and speech, as long as they do not infringe on the same rights for others. The only role for government is to help people defend themselves from force or fraud. Libertarians do not concern themselves with questions of "best behavior" in social or cultural matters.
By contrast, conservatives are comfortable with normative issues. Conservative thought works within a hierarchical structure for behavior that has, at its top, absolute and enduring values. These values are not the result of the agnostic process of the free market; they are ontologically inherent. Because conservatives assume that there is a recognizable standard of excellence, they deal easily with notions of virtue and moral behavior. For example, they argue that the state of marriage between a man and a woman possesses great virtue. And they can go on to distinguish lesser states of virtue in other types of relationships. This process of distinguishing isn't an entirely epistemological argument, however; it is based, in part, on tradition and, in part, on sociology taken from assumptions about "best behavior."
Libertarians believe that marriage between a man and a woman is just one among other equally permissible relationships; they eschew the question of whether there is inherent virtue in each possible state. The only virtue to be inferred is a grand one--that those involved are freely consenting and thus expressing individual preferences in a free market competition among these states. It is no wonder, then, that the cultural debate between conservatives and libertarians takes place over a great divide. Unlike debates over economic policies, there are no liminal issues. Indeed, there cannot be any because the strictness of the divide is a consequence of opposing matrices. Conservative thought proceeds from absolutes, hierarchies and exclusivity. Libertarian thought promotes relativism and inclusiveness--although, admittedly, this tolerance comes from indifference to moral questions, not from a greater inborn talent to live and let live. Conservatives favor tradition and communitarian solutions, and resort to central authority when it serves their purpose. Libertarians value individual creativity and are invariably against central authority.
All this falls to the bottom line in obvious ways. Conservatives are against gay marriage, they are often ambivalent toward immigrants, and patronizing toward women; they view popular culture as mostly decadent and want to censor music, movies, video games and the Internet. They crusade against medical marijuana. For their part, libertarians argue for legalizing drugs; they are in favor of abortion and against the government prohibition of sex practices among consenting adults. They abhor censorship. In the conservative caricature, libertarians believe in sex, drugs and rock 'n' roll--but it is not far from the truth. Unfortunately, these debates are often animated by the fact that conservatives see libertarianism only as the face of what it defends: transgendered persons adopting children, video games of violent sadism and, yes, cloning. Simply put, the shocking and repellent decline of civilization. But for libertarians, these are merely some of the many aspects of a civilization that is advancing through vast and minute experiments. The exercise of freedom trumps the discomforts of novelty.
To push my argument further, libertarian thought, with its fluid cultural matrix, offers a better response to some of the knottiest problems of society. It is, especially when contrasted with the conservative cultural matrix, a postmodern attitude. In fact, it is precisely this postmodernism that enrages conservatives who are uncomfortable with a radical acceptance that, in turn, promotes change and unfamiliarity. Yet no matter how scary (or irritating), libertarian tolerance provides a more efficient mechanism in dealing with those places where economics, politics and culture clash so intimately.
Although libertarians tend toward an annoying optimism, no reasonable observer would venture a prediction on the winner of the conservative-libertarian debate. The outcome depends crucially on where societies ultimately fix the locus of coercion between liberty and authority for politics, and between tolerance and conformity for culture. One can imagine, though, how discouraged F.A. Hayek must have felt in 1944 when he sat down to write "The Road to Serfdom." Now, few doubt that Hayek has won and that the economic argument has been settled in favor of free markets. What remains is the battle over politics and culture. One down, two to go.

Catch an Airline by the Toe
Will Big Eenie Meenie be the next tobacco?
Southwest Airlines is always trying to be funny. Now a case in which its trademark humor apparently failed is turning out to be the funniest story of all.
This week, a judge in Kansas City, Kan., has cleared for takeoff a discrimination lawsuit against the airline. But Southwest's sin is not about overweight or undertall stewardesses, or even about the racial profile of their pilots. Southwest is in trouble over a children's rhyme. And it could cost them nine, ten, a big fat hen.
Here's what happened: Two black women, sisters Grace Fuller and Louise Sawyer, were coming back from a trip to Las Vegas, when they were, they say, emotionally assaulted by a recitation on the plane's loudspeaker. "Eenie meenie, minie, mo; pick a seat, we gotta go," said a smart-aleck stewardess.
The plane's passengers chuckled at the quip and the women say they felt discriminated against because people thought they were too dumb to find a seat. Stay with us. The rhyme of concern, which Judge Kathryn Vratil of the federal District Court said "could reasonably be viewed as objectively racist and offensive," was troublesome not because of what the stewardess said, but what she didn't say.
The grit of the lawsuit hinges on the fact that "eenie meenie minie mo"--which now continues "catch a tiger by the toe" originally used a racial slur in place of the feline reference.
Being practically the only airline actually making money, Southwest is an obvious target for frivolous lawsuits. The more fascinating riddle is what this case could mean if the women win in court, or far more likely, if Southwest settles out of court.
Other cases involving statements misconstrued as racist were specific and unique. Here, the possibilities are endless. Black rapper Craig David uses "Eenie Meenie Minie Mo, Gonna miss you, that I know" in a song by the same title. There's a music label called Eenie Meenie Records. And the phrase has appeared in movies from "Ferris Bueller's Day Off" to "Pulp Fiction." Big Eenie Meenie just might be the next tobacco.
More saliently, what other jackpots could be found in Mother Goose's nest? On the sexual front there's the sexual harasser Georgie Porgie, pudding and pie, who kissed the girls and made them cry. And there's the slander about boys being made of snips and snails and puppy-dog tails. An army of expert witnesses will testify that's untrue.
Environmental wrongs and abuses of harmless creatures are also rampant. Shel Silverstein's book "The Giving Tree," with only one sentence per page, must have inflicted untold logging. The Eensy Weensy spider is constantly being washed away and made to climb back up that infuriating spout. And never mind the appalling labor conditions endured by the mouse in "Hickory Dickory Dock."
With movies like "Bringing Down the House" in which Steve Martin and Queen Latifah spoof racial stereotypes as crudely as possible (the film's Web site announces "Everything he needs to know, she learned in prison") incidents like the one on Southwest would seem tame. But racial sensitivities and potential payouts are a dangerous mixture--just ask Morgan Stanley, or Coke, or Nissan.
Southwest has gotten to its place in the world by refusing to tolerate frivolous or extraneous costs. Here's hoping that ethic will force them to keep standing no matter what the loudspeaker says.

Woman files $500,000 lawsuit for 'ruined' fingernail
Also from Michigan: A Clinton Township woman who had a $5 fingernail repair job done at a local salon now wants $500,000 or more in damages, claiming a beautician nicked her finger with cuticle scissors. Ann Laerzio's lawyer says she had to undergo surgery after a resulting infection: "The $500,000 figure isn't necessarily what we'll get (in court). It's to put some attention to the case, and to how important we consider it."

Asbestos: "better than the lottery"
Inside one asbestos client-recruitment operation: As many as 70,000 new (lawsuits) are added each year. Most are workers or retirees invited into medical screenings by lawyers offering quick money. "I saw the notice in the union newsletter and said, "Why not?"" said an automotive worker from Ford. Sitting on the tailgate of his shiny, new Chevy pickup and lighting a fresh cigarette off the one he had just finished, he added: "It's better than the lottery. If they find something, I get a few thousand dollars I didn't have. If they don't find anything, I've just lost an afternoon." Standing nearby, a Boeing worker 10 days from retirement volunteered, "The lawyers said I could get $10,000 or $12,000 if the shadow (on the x-ray) is big enough, and I know just the fishing boat I'd buy with that." Asked if he'd ever worked with asbestos, he said, "No, but lawyers say it's all over the place, so I was probably exposed to it."

Pants Slipped Down Again!
In February, police in Clifton, N.J., chased Aaron Reynolds, 35, who was driving a stolen car, into New York City, where Port Authority police joined the pursuit. After the car was stopped, Reynolds bolted on foot, ran about two blocks, and came crashing down to the sidewalk because his low-riding pants slipped down and tripped him. According to police, Reynolds said he was giving up and asked for a minute to compose himself. During the lull, he darted off again, but this time barely ran a few yards before his pants slipped down again and tripped him.

Couple Sues McDonald's Over Tough Bagel
Another example of why we need a loser pays system.
PANAMA CITY BEACH, Fla.: A couple is suing the franchisee of a McDonald's restaurant, claiming an improperly prepared bagel damaged the husband's teeth and their marriage.
John and Cecelia O'Hare sued Friday for unspecified damages more than $15,000. They alleged the McDonald's, owned by Johnstone Foods Inc., was negligent and violated an "implied warranty that the food sold was reasonably fit for human consumption."
They contend in the suit that John O'Hare broke teeth and bridgework on Feb. 1, 2002 when he bit into the bagel. The suit did not say what exactly was wrong with the bagel.
The suit alleges the wife "lost the care, comfort, consortium and society of her husband." The couple's attorney, Tim Warner, did not return telephone messages left at his office.
Tracey Johnstone, owner of Johnstone Foods, said she never before had a bagel complaint and had no idea how it could have been prepared in a way that would damage teeth.
"It's a bagel," she said.

COMMON SENSE JUDGE
A 13 year-old kid in Florida took a gun to school and killed his teacher. The teacher's widow sued the gun manufacturer and won an award of $1.2 million. Now a judge in West Palm Beach, Florida has thrown that ruling out. The jury determined that the gun was not defective. If it wasn't defective, where is the gun maker's liability? It's nice to see common sense instead of activism from the bench once in a while.

Honor guardsman is fired for blessings
Patrick Cubbage says he followed his training. A supervisor calls it a breach.
This will disgust you. A national guardsman is acting as an honor guard at a veteran's cemetery. He hands a folded American Flag to a grieving family and says "God bless you and this family, and God bless the United States of America." He's fired.
As a military honor guardsman, Patrick Cubbage had a simple message to the families of deceased veterans at graveside services.
"God bless you and this family, and God bless the United States of America," he would say as he presented a folded flag to them.
Because of that, Cubbage was fired in October from his job at the Brig. Gen. William C. Doyle Veterans Memorial Cemetery in Burlington County, near McGuire Air Force Base.
He breached cemetery protocol, his supervisor said, by deviating from the script.
"No family member ever objected," Cubbage, 54, a Vietnam combat veteran, retired Philadelphia police officer, and former city bail commissioner, said in a recent interview at his Northeast Philadelphia home.
"They were always very grateful - and sometimes very moved. People would even grip my hand and say things like 'Thank you so much.' "
Cubbage said he found the blessing in training literature he got when he began working as a part-time guardsman at Doyle, making $16 an hour, in October 2001.
But Lt. Col. Roberta Niedt, spokeswoman for the New Jersey Department of Military and Veterans Affairs, said Doyle - the state's largest veterans cemetery - has a "standard phrase [for the flag presentation] for each service."
Cubbage was dismissed not for the blessing, Niedt said, but for departing from the standard presentation protocol.
Cubbage insisted, however, that he was operating within the rules for honor guards. Opening a slender pamphlet that he said the cemetery gave him when he started, he turned to a page topped by the words Flag Presentation Protocol.
After Taps, it explains, the honor guard folds an American flag into a triangle, and a guardsman then steps before the appropriate family member.
Depending on the branch of service, the presenter next is to say such words as: "This flag is presented on behalf of a grateful nation and the United States Army as a token of appreciation for your loved one's honorable and faithful service," and then to hand the flag to the deceased's kin.
"If the next of kin has expressed a religious preference or belief," the instructions continue, "add: 'God bless you and this family, and God bless the United States of America.' "
"It doesn't say, 'You may add ...,' " Cubbage, an evangelical Christian who attends Calvary Chapel in Northeast Philadelphia, said as he tapped sternly at the pamphlet. "And I said it only if the family had a chapel service or had clergy at the grave."
Although a part-time employee at Doyle, he said, he typically worked from 25 to 35 hours a week, and he estimated that he participated in about 2,000 burial ceremonies last year. "I probably said the blessing 500 times."
But two of his fellow honor guardsmen complained in October, he said, and on Oct. 16 Iven Dumas, the cemetery's honor guard coordinator, ordered him to stop the blessings.
He said he protested, noting, "It's right in the manual." Dumas replied that the blessing could offend Jews and Muslims, he said, and should be used only when next of kin notify the cemetery office that they want a blessing.
"Jews and Muslims believe in God," Cubbage said he replied.
Dumas, he said, responded by handing him a copy of state regulations prohibiting "harassment or hostile environments" in the workplace.
Dumas declined to be interviewed and referred inquiries to Niedt's office.
On Oct. 24, Joan L. Edwards, affirmative-action officer for the state Department of Military and Veterans Affairs, wrote to Dumas to clarify policy. Cubbage received a photocopy of the letter.
Government employees "must not engage in activities or expression that a reasonable observer would interpret as government endorsement ... of religion," she wrote.
Unless the next of kin expresses a religious preference "one way or another," she continued, "then, the protocol would be to omit the saying, 'God bless ...,' portion of the presentation. This is not optional."
Cubbage said he reluctantly stopped saying the blessing - until Oct. 31. That day, he said, "this funeral procession pulls in for a burial, and I see the 'fish' sign [a traditional symbol in Christianity] on the back of one of the cars."
"So, I start a conversation with the driver, who turns out to belong to Calvary Chapel. I asked him if the family would mind if I said the blessing. He said, 'Oh, they're very religious. I'm sure they'd welcome it.' "
The widow, who was in a wheelchair, bowed her head at the blessing, Cubbage recalled.
But one of the other guardsmen "practically ran to the office" to report him, he said.
He said Dumas called him into the office and demanded an explanation. He said he explained that a family friend had assured him they would welcome the blessing, but Dumas - citing Cubbage's "disregard for stated policy" - fired him that day.
"I was in shock. I'm still in shock," he said.
"I was proud to serve the veterans who have served us," said Cubbage, who in 2001 reenlisted in the New Jersey National Guard just so that he could be the first enlisted man to salute his son, Adam, when he became an Army officer.
Adam Cubbage is now a captain in the 108th Air Squadron - his father's unit in the Vietnam War.
"I just don't get it," Patrick Cubbage said of his firing. "When you give people that flag, you see them look into it and remember a whole time in their loved one's life. So why in God's name did they fire me? Because in God's name, they did fire me."

The American dream is in jeopardy when people accept as an article of faith that some politician has more control over their destiny than they do.
Rush Limbaugh

Half of America Can't Answer This Question
This is amazing. Have you ever wondered why so much of this environmental wackoism seems to appeal to people? Get this from a website called InformationWeek.com.
A survey taken of a sample representative of America's population asked: how long does it take the earth to orbit the sun? Half the adults in America do not know the answer. When told the right answer, 42% said they couldn't be bothered with science and technology issues, because there are too many important things going on. Half of American adults do not know, according to a National Science Foundation survey, how long it takes the earth to orbit the sun. Now, this has to include some college graduates in here, half the American population! This is just stunning.

If you lack the iron and the fizz to take control of your own life, then the gods will repay your weakness by having a grin or two at your expense. Should you fail to pilot your own ship, don't be surprised at what inappropriate port you find yourself docked.
Tom Robbins

Hollywood's Anti-SUV Hypocrites
Norman Lear, Arianna Huffington and Sen. John Kerry aren't the only anti-SUV hypocrites. Add Barbra Streisand, Gwyneth Paltrow, Cameron Diaz and Chevy Chase to the growing list.
Tinseltown's anti-choice left is certainly making an ass of itself this time. "Many of the Hollywood celebrities behind the new campaign against gas-guzzling SUVs are hypocrites who consume huge quantities of fossil fuels in their stretch limos, Gulfstream jets and oversized Beverly Hills mansions," the New York Post's cheeky Page Six column noted today.
Paltrow's latest role: appearing with Cameron Diaz in ads for Lear's Environmental Media Association accusing SUV owners of supporting terrorism. "But some of Paltrow's neighbors find her to be an odd choice for an anti-SUV poster girl," the Post noted.
"She drives a Mercedes-Benz SUV," revealed one of Paltrow's neighbors in Manhattan's West Village. "Not only does she drive an SUV, she selfishly parks it on the sidewalk in our neighborhood."
Paltrow's mouthpiece refused to respond.
Long-ago star Chase claims to be a big supporter of Lear's group, but that doesn't stop him from tooling around Westchester County in his big fat SUV.
"They keep it in the back, and it's very rarely used," Chase's flack, Alan Eichorn, told Page Six. "They only use it when they have to attach the horse trailer or when they're carrying a lot of kids."
Oh? What about all the ecological damage that "environmentalists" claim horses cause? And how many vehicles do Chase and his wife have?
At least three. Eichorn bragged that the "extremely environmentally conscious" Chase and his wife have two of Toyota's Prius hybrid cars, in addition to their SUV and who knows what else.
"They hate having the SUV, and they're going to get rid of it as soon as the carmakers come out with a hybrid version," Eichorn said.
Get rid of it? How environmentally insensitive. Do Hollywood's left-wing thought police suggest cramming our precious landfills with vehicles that still work? Where exactly do these people think all that metal, plastic, rubber and glass came from? (Hint: Think Mother Earth.)
That brings to mind a recent interview with Diaz, in which she bragged of ignoring her garage full of cars in favor of her new Prius. When Diaz isn't doffing her duds in such awful movies as "The Sweetest Thing," she makes use of the photo opportunities at La-La Land's luxurious "environmental" fund-raisers. Cammie: Exactly how many cars does one starlet need?
And then there's Babs.
"Barbra Streisand, meanwhile, never seems to tire of telling other people how to live, but the world would be a pretty smog-filled place if the rest of us lived like her," Page Six observed. "As The Post reported recently, Streisand and her hubby James Brolin have SUVs."
Babs' P.R. hack claims that Mrs. and Mr. Streisand also plan to buy a Prius. Just one new toy in the overflowing playpen of those infantile but materialistic Hollywood hypocrites.

Ready to fight
La Salle student's family upset school expelled him for using gunlike pointer
More Zero Tolerance = Zero Thought.
A La Salle student and his parents are preparing to fight the school district after he was expelled for a year because he played with a friend's miniature gunlike laser pointer.

Mitch Muller is a 13-year-old seventh-grader at La Salle Middle School, where he has never been in trouble before. That is, before last November when he saw a friend playing with a laser pointer in a business class.

Mitch asked to see the pointer, which is about 2 1/2 inches long and 1 1/2 inches wide. He admits he played with it for a few minutes, shining the red dot from the laser beam around the classroom. Then he gave it back to his friend.

Now, Mitch and two of his friends have been expelled from school for a full year because they played with a "firearm facsimile" in school.
And Mitch's family is angry. "It was so small," said his mother, Lova Zahary. "And it had an orange tip on the end of the barrel, which is supposed to be on toy guns so people will know they are toys."

"It's the size of the 'gun' that makes this whole thing so ridiculous," said Mitch's grandmother, Lynn Young, a Colorado statehouse lobbyist who lives in Arvada. She is currently lining up state legislators to speak out for her grandson.

"And it wasn't even Mitch's. He held it for only a few minutes, then gave it back," she added.

Mitch says his friend bought the laser pointer at a Gilcrest store. He brought it to school in mid-November, and another friend brought it into Mitch's class that day. After class, the teacher took it from the other friend. A few days later, all three boys were expelled.

Mitch's parents are also upset with the school principal, Bruce Hankins, who apparently obtained a confession from Mitch, then told him to sign it. No other adult — including Mitch's parents — were in the office when the confession was obtained and signed.

Because the incident involves a minor, Hankins said he couldn't talk about it. Valley School District Re-1 Superintendent Jo Barbie also said she couldn't discuss specifics in the case, and also said she couldn't allow reporters to see the laser pointer or take a photo of it.
However, she is firm in backing her principal and the decision to expel Mitch. "Every student gets a copy of the Code of Conduct," Barbie said. "And they all agree to follow that code."

On Page 23 of the Code of Conduct, a dangerous weapon is described as "A firearm, whether loaded or unloaded, or a firearm facsimile."

Speaking of "firearm facsimiles," Barbie said even though the laser gun is small, it could still look like a real gun. "We have expelled students before because of the same type of laser pointer," Barbie said. "We must stay consistent and follow the Code of Conduct."

Laser pointers also are not allowed in school, but possession of one does not result in expulsion.

She said every student problem in the school is handled separately and is usually a judgment call, which is how Mitch's problem was handled.

The boy's parents have hired an attorney, Todd Taylor of Greeley, who has secured a hearing before the Valley Re-1 school board at 6:15 p.m. Jan. 15.

He said he will argue that the "gun" is too small to resemble an actual gun, and according to state law, a facsimile gun in school must "reasonably be mistaken for an actual firearm." That statement is not part of the school's Code of Conduct.

Meanwhile, Mitch has been out of school since Nov. 19, when the school principal called his mother and told her to take her son home because he was a danger to the other students. The official expulsion hearing was Dec. 10, and on Dec. 11 the three boys were officially expelled for one year.

Mitch is attending an "Alternative to Expulsion Program" in Greeley, and upon completion of the six-week program, he could be reinstated in school.

But his parents want the expulsion reversed and taken off Mitch's school record. "This doesn't make any sense," said his mother.

"Mitch was only one of the students who played with the laser pointer for a few minutes that day. And it doesn't even look like a real gun.

"If you want to see something that looks like a real gun, I understand that the school Christmas program had a student in a toy soldier costume, and he was carrying a prop that looked like a real rifle," Zahary said. "How do they justify that?"

The object and practice of liberty lies in the limitation of governmental power.
Douglas MacArthur

Students face discipline for offering Bible message
High school students who handed out candy canes with religious messages face suspension. Another example of Zero tolerance = Zero Thought.
Several Westfield High School students who handed out candy canes with religious note to their classmates the week before Christmas are bracing for possible suspension from school after they return from winter break tomorrow.
The students, who were forbidden by school administrators to distribute the candy and messages, are accusing school officials of violating their rights to free speech and expression.
''No matter what they do, we're not backing down,'' Stephen Grabowski, 16, said yesterday. ''We really believe that Jesus Christ is Lord, and we're prepared to fight. They picked the wrong people to step on.''
But school administrators have said the issue is not religion. They said they are adhering to a policy that bars students from passing out non-school-related literature on campus.
''We do not allow students to distribute non-school curriculum or activity-related literature of any kind directly to other students on school grounds,'' Superintendent Thomas McDowell wrote on Dec. 18 to Erik Stanley, an attorney for the Liberty Counsel, a religious civil liberties organization. Stanley had written to McDowell on the students' behalf. ''We do not single out students based upon the content of their message, in this or any other instance,'' McDowell wrote.
Grabowski, who describes himself as a born-again Christian and co-leader of the school's Bible Club, said the group has distributed the candy canes in the past. When they sought permission to hand out the candy canes this year, however, their request was denied. The students were told that violating the school's policy could get them suspended, he said.
''We just really need to get the message out to everyone that Jesus Christ is Lord. We don't want the meaning of Christmas to get lost in all the commercialism and such,'' Grabowski said. ''Free speech is free speech. It shouldn't be restricted to wherever you are.''
Seven students this year handed out about 450 candy canes between classes and during lunch, Grabowski said.
Taped to each was a piece of paper that included a religious explanation for the candy cane's shape and colors. The J shape stands for ''Jesus,'' or, when inverted, symbolizes a shepherd's staff, Grabowski said. The white is for Jesus's purity, and the red is for the blood he shed, Grabowski said. The notes also included some Bible verses and a prayer.
McDowell said he learned about the distribution of the candy canes through an article in the local paper, but neither he nor the principal had spoken to the students because of the holiday break.
If an investigation determines students did pass out the candy canes, McDowell said, the students would be disciplined accordingly.
''We have progressive discipline, and these are not bad kids,'' McDowell said. ''We will do whatever the handbook says.'' McDowell said he was told the issue of disciplining students for passing out non-curriculum related material had not come up in 25 years.
Stanley, the Liberty Counsel attorney, said the students have a right to express their religious views at school. He said he is waiting to see whether they want to take legal action against the school.
''It doesn't make any sense to me why one of these students could tell another student the story of the candy cane but couldn't hand something to them that says the same thing,'' he said.
The controversy over the candy canes may have helped the students' mission, said Sharon Sitler, 17, a senior who says she stands to lose her membership in the National Honor Society if she's suspended from school. She described previous years when her classmates took the candy canes, ripped off the paper messages, and tossed them to the floor.
''This year, almost every single person we gave them to read them,'' Sitler said. ''Not because they were forced to, but because they wanted to see what was so horrible that we'd get suspended.''

Greatest Inventions?
One of the greatest inventions of all time: Cell Phones
One of the worst inventions of all time: Cell Phones
George Dorunda