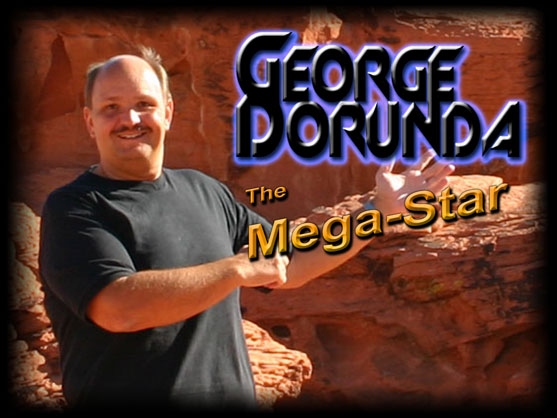 News Items 2004


INCOMPETENT TSA EMPLOYEE CAUSES HUNDREDS TO BE EVACUATED FROM AIRPORT
At least that is how the headline should read. A dangerous 84 year old Alzheimer's patient wandered away from the secure, watchful eye of a trained government employee.
Remember that none of this would have happened if TSA employees were looking for actual terrorists instead of tracking down elderly Alzheimer's patients, and groping grannies.
http://www.wesh.com/travelgetaways/4026729/detail.html

Saint Peter's opens "basilica bar"
Saint Peter's Basilica now has its own rooftop coffee bar. Holy coffee, what's next? The Pope Steakhouse?
http://story.news.yahoo.com/news?tmpl=story&cid=856&ncid=856&e=1&u=/nm/20041220/od_uk_nm/oukoe_pope_bar

GREAT-GRANDMOTHER GETS HER OWN PURSE BACK
No one messes with this lady. At a local shopping center in Ohio, a youth offered to help with a 90 year old great-grandmother's groceries and then stole her wallet. A huge mistake on his part. She got her own wallet back, called the police who pursued in a high speed chase, and the perpetrator crashed the stolen car he was driving. Just in time for Christmas. Go granny!
http://www.wcpo.com/news/2004/local/12/16/90yearold.html

Man cooks lover, then eats him for 3 days.
This lends a whole new meaning to the phrase "eating Mexican."

MORE ZERO COMMON SENSE POLICIES IN GOVERNMENT SCHOOLS



Yet another of the many reasons why responsible parents should never surrender the souls of their children to the totalitarian government schools. In case you were comfortable with your decision as a parent to turn over your most precious possession to the nanny state, it's time for a wakeup call.

Today's lesson in government idiocy comes to us courtesy of the city of brotherly love, Philadelphia. It seems last Thursday little 10-year-old Porsche Brown took a pair of scissors to school. A normal pair of scissors. As a matter of fact, these were 8-inch scissors. About the length of the width of a piece of paper.

And what did the fourth-grader do with the scissors? Did she threaten anyone with them? Of course not. But because the empty-headed wastes of oxygen that pass for "administrators" cannot think for themselves, they decided that just because she possessed the scissors, she violated their "zero tolerance" policy for potential weapons.

So what did they do? Did they take the scissors away from the child and call the parent? Not at all. That would be at least remotely sensible. No, they called the police and had the girl arrested. So the police arrived, handcuffed the 10-year-old child, and hauled her away in a patrol wagon. To their credit, the police eventually realized that she had done nothing wrong and released her.

But the government school overlords weren't finished with their stupidity. They decided to suspend the girl for five days. They're now deciding whether she can return to her school, or be sent to a reform school. All this over a pair of scissors.

Where you send your kids to school could be the most important decision you make as a parent. Turn them over to the government to be brainwashed, and this is what you get. This is how our government schools are teaching children to think, reason and resolve disputes. Good luck trying to sleep tonight.

An 87-year-old man uses a rifle to defend his property and his life.
When the cops finally arrive they take his rifle. He didn't have a permit. Isn't America great!

NO SCHOOL FOR FRENCH CHOCOLATE
Officials in France have denied children their traditional chocolate treats because of the country's ban on religious symbols in schools.
Chocolate figures depicting Santa were recalled from the area's schools after a teacher noticed large crosses on them, banned under the law.
The mainly Flemish region celebrates St. Nicholas day on 6 December by delivering the chocolates to schools.
Officials replaced the figures with "nice round sweets and chocolate bars."

Police dog bites nude man in the genitals
MINNEAPOLIS -- A naked man was bit in the genitals by a police dog while being arrested for running nude and entering homes in a Minneapolis neighborhood. The man was taken to the hospital for treatment of his injuries.
According to police reports, a police canine unit found the nude suspect shortly after noon Tuesday in a house on the 5400 block of Park Avenue South.
While the officer was ordering the suspect out of the house, the suspect began hitting him, police said.
The dog, which was still leashed, bit the suspect to protect the officer.
Officer Ron Reier, a department spokesman, said police dogs are trained to bite if their partner is attacked. However, dogs are not trained to bite in the groin area. Reier said the dog likely just jumped and bit the man, who was moving around at the time.
"The dog did what the dog is trained to do, and that is protect his handler," Reier said.
After the man was bit, he continued to attack officers and police used a stun gun before eventually restraining him, police said.
The dog was removed from street duty while the incident is being reviewed, and the suspect is in police custody, Reier said.

Tiny Antennas to Keep Tabs on U.S. Drugs
Have you heard about the government's plans to put little devices on medicine bottles? They want to see where they're going. What's next? Your body? Little itty bitty radio antennas on medicine bottles? Is this starting to worry any of you?
The Food and Drug Administration and several major drug makers are expected to announce initiatives today that will put tiny radio antennas on the labels of millions of medicine bottles to combat counterfeiting and fraud.
Among the medicines that will soon be tagged are Viagra, one of the most counterfeited drugs in the world, and OxyContin, a pain-control narcotic that has become one of the most abused medicines in the United States. The tagged bottles - for now, only the large ones from which druggists get the pills to fill prescriptions - will start going to distributors this week, officials said.
Experts do not expect the technology to stop there. The adoption by the drug industry, they said in interviews, could be the leading edge of a change that will rid grocery stores of checkout lines, find lost luggage in airports, streamline warehousing and add a weapon in the battle against cargo theft.
"It's basically a bar code that barks," said one expert, Robin Koh, director of applications research at the Auto-ID Labs of the Massachusetts Institute of Technology. The technology, Mr. Koh said, could "make supply chains more efficient and more secure."
Wal-Mart and the Department of Defense have already mandated that their top 100 suppliers put the antennas on delivery pallets beginning in January. Radio tags on vehicles and passports could become a central tool in government efforts to create a database to track visitors to the United States. And companies are rushing to supply scanners, computer chips and other elements of the technology.
The labels are called radio-frequency identification. As in automated highway toll collection systems, they consist of computer chips embedded into stickers that emit numbers when prompted by a nearby radio signal. In a supermarket, they might enable a scanner to read every item in a shopping cart at once and spit out a bill in seconds, though the technology to do that is still some distance off.
For drug makers, radio labels hold the promise of cleaning up the wholesale distribution system, where most counterfeit drugs enter the supply chain, often through unscrupulous employees at the small wholesale companies that have proliferated in some states.
Initially, the expense of the system will be considerable. Each label costs 20 to 50 cents. The readers and scanners cost thousands of dollars. But because the medicines tend to be very expensive and the need to ensure their authenticity is great, officials said, the expense is justified.
Costs are still far too high for individual consumer goods, like the amber bottles that pharmacies use to dispense pills to individuals. But prices are expected to plunge once radio labels become popular, so drug makers represent an important set of early adopters.
Privacy-rights advocates have expressed reservations about radio labels, worrying that employers and others will be able to learn what medications people are carrying in their pockets. Civil-liberties groups have voiced similar concerns about ubiquitous use of the technology in the marketplace. But under the current initiatives, the technology would not be used at the retail level.
The food and drug agency's involvement is crucial because drug manufacturers cannot change a label without the agency's approval. In its announcement, the agency is expected to say that it is setting up a working group to resolve any problems that arise from the use of radio antennas on drug labels.
Counterfeit drugs are still comparatively rare in the United States, but federal officials say the problem is growing. Throughout the 1990's, the F.D.A. pursued about five cases of counterfeit drugs every year. In each of the last several years, the number of cases has averaged about 20, but law-enforcement officials say that figure does not reflect the extent of the problem.
Last year, more than 200,000 bottles of counterfeit Lipitor made their way onto the market. In 2001, a Sunnyvale, Calif., pharmacist discovered that bottles of Neupogen, an expensive growth hormone prescribed for AIDS and cancer patients, were filled only with saltwater.
"We've seen organized crime start to get involved," said William Hubbard, an associate food and drug commissioner. With some drugs costing thousands of dollars per vial, the profit potential is huge, he said.
The weak point, Mr. Hubbard said, is the wholesaler system, which ships more than half of the 14,000 approved prescription drugs in the United States. While three large companies - McKesson, Cardinal and AmerisourceBergen - account for more than 90 percent of drugs that are sent through wholesalers, there are thousands of smaller companies throughout the country, many little more than a room with a refrigerator.
State pharmacy boards are responsible for regulating drug wholesalers, but most boards do almost nothing to police them.
In many states, only a small fee and a registration form are needed to set up shop. A 2003 report by a Florida grand jury found that the state had 1,399 approved wholesalers, one for every three pharmacies in Florida.
Radio labels fight counterfeiting by providing a unique identifier that is almost impossible to copy. When pharmacists receive delivery, they should be able to pass a wand over the bottles and, through an online database, check the history of each.
Any bottles that have been reported missing or previously sold, have an unusual delivery history or are not recognized by the system will be flagged as suspicious.
Makers of prescription narcotics say radio labels could help cut down on the booming trade in stolen pills.
"We get calls once a week from state troopers saying they got a guy with one of our bottles," said Aaron Graham, chief security officer for Purdue Pharma, the maker of OxyContin.
With radio labels, Purdue will be able to trace those bottles to individual pharmacies. "If that pharmacy was robbed, we'll know for certain that that guy is in possession of stolen property," Mr. Graham said.
Radio labels could conceivably help ensure that imported drugs are safe, Mr. Hubbard of the F.D.A. said. But drug manufacturers are unlikely to put radio labels on drugs sold in other parts of the world for many years, he said. The F.D.A. has been a fierce opponent of legalizing drug imports.
"This is about securing the domestic supply," said Tom McGinnis, the F.D.A.'s chief pharmacist.
So far, the agency is relying on a nonprofit industry group, EPCglobal, based in Lawrenceville, N.J., to set standards for radio labels.
The labels will remain voluntary until 2007. After that, the agency may require the labels and specify which types must be used, Mr. Hubbard said.

Governator pokes fun at Uncle Ted
It should be an interesting Thanksgiving dinner at the Kennedys' house this year.
California Governor Arnold Schwarzenegger is poking fun
at Uncle Ted's weight, relentlessly. He even compared him to a pumpkin!
Uncle by marriage isn't stopping California Gov. Arnold Schwarzenegger from poking fun at Sen. Ted Kennedy's weight.
And the movie star-turned-politician has decided that Democratic presidential candidate John Kerry, Kennedy's Massachusetts colleague in the Senate, is fair game too.
At a campaign appearance for a Republican candidate to the California Assembly, Schwarzenegger apologized for being a few minutes late, explaining that he had been pumpkin hunting with his children. Schwarzenegger is married to Maria Shriver, who is Kennedy's niece.
"My kids just brought home a beautiful pumpkin, but you know what? I'm going to return it because it's a Democratic pumpkin. It has the orange color of John Kerry's tan, and the roundness of Teddy Kennedy," said the Republican governor.
While Schwarzenegger is supporting President Bush and will campaign with him later this week in Ohio, he and Kerry's wife, Teresa Heinz Kerry, both own vacation homes in Idaho, and Schwarzenegger has said they are friends.
Later, Schwarzenegger made a few more jokes about Kennedy's weight when discussing California's $103 billion budget.
"That's a lot of money," he said. "Another way to think about it is if you take $100 bills and put them next to each other, they will go half way, truly half way around Teddy Kennedy's stomach."
As the audience guffawed, Schwarzenegger said, "I always like to make jokes about Teddy Kennedy. I think it's always fun to do that. He's one of my favorite relatives. He comes to my house and he eats away all the cake and all the desserts that we have."

Flag flap in political spotlight
Whatever you do, don't carry an American Flag for your senior class photo. You wouldn't want to offend anyone, would you?
Conservative icon Newt Gingrich met with a group of rebellious Sonoma high school students Saturday, saying he was proud of them for defying a ban on flags in their senior class photo.

Gingrich, the Georgia Republican who engineered a GOP takeover of the House of Representatives in 1994, was in Sonoma County for a speaking engagement Saturday night.

He also met with 10 seniors from Sonoma Valley High School, where two students were suspended and a third faces the same fate after refusing to surrender American flags during the class photo session.

"It's such an amazing story and so out of sync with what's going on in the rest of the country," Gingrich said during a 30-minute session on the patio at Piatti Ristorante on the Sonoma Plaza.

When they were invited to meet with Gingrich, some of the students weren't familiar with the former House speaker, who left Congress when they were in junior high. But by the time they arrived, they were eager to make their case for waving the flag.

Brandon Downs, 17, said school officials didn't object when students wore shirts with beer logos, although he noted "that's against school rules."

Camille Wiles, 17, said Latino students wanted to display Mexican flags in previous years, and teachers told her the school wanted to prevent any problems by banning all flags.

The students said school officials told them the class picture wouldn't be sold, and none would be taken next year.

After hearing the students describe how they pulled more flags out of their pockets as soon as teachers came up behind them and took them away, Gingrich said: "You guys are pretty persistent."

He added: "Anti-flag control. That's fairly Looney Tunes."

Ian Stewart, one of the suspended students, attended the session with Gingrich.

Superintendent Kim Jamieson denied that the ban on flags was a response to the appearance of a Mexican flag in last year's senior photo. He said the school simply wanted a photo without props after four years of students displaying flags.

"I think this is really unfortunate this happened," school board President Sandra Lowe said Saturday. "Senior year is a great year for kids. They should have only wonderful experiences."

She said the whole brouhaha could have been avoided with better communication between students and educators.

"It's not about the flag. It's all about communicating," Lowe said, adding that a school bulletin warned students ahead of time that they weren't supposed to be any props - including flags - in the photo. Teachers also confiscated an empty beer keg.

School officials already have grumbled about the media attention, but the spotlight might get even brighter now that the issue has the attention of Gingrich, a regular contributor to the Fox News Channel.

Gingrich aide Rick Tyler said he had contacted a Fox News producer, who was interested in the story.

A similar flap involving the National Football League made headlines last week.

Denver Broncos quarterback Jake Plummer refused to remove a helmet decal honoring former teammate Pat Tillman, who died in Afghanistan after quitting football to join the Army. The league threatened to fine Plummer as much as $30,000 for violating uniform rules before working out a compromise that included posting Tillman's number 40 in Denver's stadium.

Speaking to the students in Sonoma, Gingrich said, "In the middle of a war the idea that you'd say 'no' to students about the American flag is strange, to say the least."

Wiles said "the idea that we can't put up flags is so ridiculous."

Gingrich said "young men and women your age are risking their lives for this flag."

Wiles conceded: "We might have been a little intense, and it could have been handled more calmly by both sides."

But Gingrich defended their actions, saying: "If I was a senior in your shoes, I'd be intense. I think the administration is 100 percent wrong. They ought give you your pictures and have a senior class picture next year."

Third grader suspended for taking butter knife in lunch
More zero tolerance stupidity. This time a Virginia kid gets suspended for bringing a butter knife to school to spread his peanut butter and jelly.
A King William County woman is questioning the county school district's zero-tolerance policy on weapons. Joyce Heath says her eight-year-old son returned to school yesterday after being suspended for seven days, because he carried a butter knife to school with his lunch.
The Richmond Times-Dispatch reports that Nicholas, a third-grader, had been suspended for ten days and faced the possibility of being placed in disciplinary classes for a year. But Heath met with School Superintendent Brenda Cowlbeck on Tuesday, and the suspension was lifted.
Cowlbeck said she could not comment on the matter because of privacy laws. But she said Tuesday's meeting was her first chance to discuss the matter with the boy's mother.
Heath said she packed a butter knife in her son's lunch along with a package of peanut butter and jelly on October first. She says Nicholas did not do anything threatening with the knife.

Teen Civil War Buff Busted For Having Musket In Trunk
PINE BUSH, N.Y. -- A teenage Civil War buff has been suspended from school and faces serious charges after his replica musket was found in his car trunk at school in the Orange County community of Pine Bush.
Joshua Phelps had been at a reenactment with his Civil War costume, including a musket last week. He threw the uniform and equipment into his truck and forgot about it. Tuesday a security guard at the Pine Bush High School saw it and called police.
Phelps was sitting in study hall when the security guard told him to go to the assistant principal. When he was told they saw the rifle he wasn't concerned, thinking they would understand it was part of his costume.
But it didn't happen that way. Town of Crawford Police were called and Phelps was cuffed and charged with a misdemeanor charge of criminal possession of a weapon.
His mother, Valerie Michaels, is outraged, saying the school has blown this thing way out of proportion. She also says in the trunk was a costume, shoes, leather belt, powder keg, and a leather cartridge box.
Phelps used the costume when taking part of the reenactment of the Battle of Chancellorville which was staged by the 124th New York State Volunteers. The reenactors say they are models of the unit that came from Orange County and fought in the Civil War. High school students were recruited to take part in the reenactors club. Phelps' mother questions why the students are given fake guns if they can be arrested for having them.
Pine Bush School Superintendent Rose Marie Stark called the incident a student discipline matter and declined to comment further.

School Board Bans Yearbook Photo Of Student Posing With Shotgun
LONDONDERRY, N.H. -- The school board has voted to ban a photo of a student from the senior section of his high school yearbook because he is posed with a shotgun.
But Tuesday's unanimous vote also backed a compromise: Blake Douglass can have the photo published in a "community sports" section, and a new photo -- without the gun but featuring other elements of skeet and trap shooting -- can appear in the seniors' section of the Londonderry High School yearbook.
The compromise wasn't good enough for Douglass, who wanted his senior photo in traditional sportsman's pose, wearing an oxford shirt, navy vest and holding the shotgun over his shoulder.
"I don't see anything wrong with the picture," Douglass, 17 said at the hearing. "I just want my senior picture in the yearbook."
Last month the yearbook staff, adviser, principal and superintendent chose to bar the photo from the yearbook, saying the firearm was inappropriate.
Penny Dean, Douglass' lawyer, said she intends to file a complaint in U.S. District Court, and said the National Rifle Association will pay for the court case.
Dean cited a statement on student publications in the board's policy manual: "We encourage the use of school sponsored publications to express students' points of view. They shall be free from all policy restrictions outside the normal rules for responsible journalism."

Leave a good tip, or else When stopping in for a meal at Soprano's Italian and American Grill in Lake George, N.Y., leave a good tip. Or else.

A man from the New York City area was arrested Sunday after his party of nine failed to leave an 18 percent tip, the restaurant's mandatory gratuity for parties of six or more people, which had been added to his bill.

The diner, Humberto A. Taveras, 41, was arrested, fingerprinted and photographed for a mug shot in this resort village an hour's drive north of Albany, N.Y., but he did not produce the $13.73 tip to the $77.43 cost of his meal. He faces a misdemeanor charge of theft of services and, if convicted, could serve up to a year in jail, said Larry J. Cleveland, the Warren County sheriff.

Joe Soprano, who owns the restaurant, said that he and his wife, Tina, had not intended to have Taveras arrested when they filed the complaint.

But Soprano was unapologetic on Friday. ''They shorted the check and didn't leave any money at all for the waitress,'' he said. ''This is not a vendetta. This is just about standing up for my waitresses.''

Man asks teller to call 911, robs bank. Suspect apprehended seconds later.
If you're thinking of robbing a bank, it's probably not a good idea to wait for the teller to call 911 first.
BARBOURSVILLE (AP) -- Authorities arrested a bank robbery suspect after receiving a tip -- from the suspect.
Brian Fenton of Huntington is accused of walking into the First State Bank in Barboursville on Tuesday and telling a teller to call 911 because he was robbing the bank.
Fenton, 41, allegedly waited for the teller to make the call and then left with an undisclosed amount of cash. He was arrested by a deputy waiting outside the door, said Sgt. Mike McCallister with the Cabell County Sheriff's Department.
''As soon as he walked out of the bank, he walked directly into the arms of Deputy Todd Wentz,'' McCallister said.
No weapon was found.
Fenton, who was charged with felony bank robbery, was being held Wednesday at the Western Regional Jail in Barboursville on $100,000 bond.
If convicted, he faces 10 to 25 years in prison.

Tinseltown Tubbies? Not only has the federal government declared that obesity is a "disease," it has made itself the official adjudicator of who is overweight and who is obese.

It's doing so with typical federal fanfare and, unfortunately, a lot of bureaucratic baloney.

Leave it to the federal government to use the most convoluted and complicated method to figure out who is mildly plump and who falls into corpulence. It is using something called the Body Mass Index (BMI) to separate the fat from the fatter.

A statement released by the Center for Consumer Freedom called "Tinseltown Hunks Are Actually Hollywood Chunks" includes a surprising list of federally designated Hollywood heavyweights.

Actor Will Smith of "I Robot," who is a muscular 6'2" and 210 pounds, has a BMI of 27, which puts him in the "overweight" category. Other stars who fit the feds' "overweight" bill are "Bourne Identity" star Matt Damon (5'11", 187 pounds and a BMI of 26), "Van Helsing" vampire killer Hugh Jackman (6'2", 210 pounds and a BMI of 27), and Denzel Washington (6'0", 199 pounds and a BMI of 27).

Moving into the heavier Hollywood arena, we find the names of Sylvester Stallone (5'9", 228 pounds and a BMI of 34), Arnold Schwarzenegger (6'2", 257 pounds and a BMI of 33), the Rock (6'5", 275 pounds and a BMI of 33) and Tom Cruise (5'7", 201 pounds and a BMI of 31). These celebrities have been determined by the government to be obese with Bruce Willis riding on the obesity cusp at 6'0", 200 pounds and a BMI of 29.

I have a lot of things to say to the federal flab finders but for now will keep it to a simple two-word message: Butt out!

Men Throwing Fireworks Leave Window Up
Couldn't have happened to a couple of nicer guys: two men hospitalized after throwing fireworks out of their car window, with the windows rolled up.
SALT LAKE CITY - Two men planning to throw lighted fireworks from a car were burned when they forgot to roll down the window.
"They lit a large mortar rocket firework" and were going to throw it out the window, Salt Lake County sheriff's Sgt. John Barker said. "The passenger threw it out the window, but he forgot to roll the window down. It bounced back in his lap."
Adam Weber, 24, was in fair condition Thursday at the Intermountain Burn Unit at University Hospital with second and third degree burns on his arms, legs and torso.
"He's going to be in a lot of pain. I don't think it's life-threatening, but he's going to have a hard time. It's going to be a long process to get him healed up," Barker said.
The driver, Jared Williams, only had minor burns to his back.

Obesity deemed an illness
The federal government has now decided that obesity is an illness, and Medicare funds will be used to treat the condition as such. Congratulations, your tax dollars will now be used to finance Twinkie runs at 3 in the morning.
Obesity is now an illness and can be covered by Medicare, the federal health-insurance program for the elderly and disabled.
Health and Human Services Secretary Tommy G. Thompson announced yesterday the Centers for Medicare and Medicaid Services would remove language in Medicare's coverage manual that states obesity is not an illness.
"Obesity is a critical public health problem in our country that causes millions of Americans to suffer unnecessary health problems and to die prematurely," Mr. Thompson said at a hearing yesterday of the Senate Appropriations labor, health and human services, and education subcommittee.
The move stops short of classifying obesity as a disease.
Sixty-four percent of the U.S. population is overweight or obese, according to the Centers for Disease Control and Prevention. Obesity contributes to diseases such as diabetes, hypertension, stroke and sleep apnea.
The change means Medicare participants may ask for reimbursement for treating excessive weight.
Anyone with a body mass index of 30 or higher is considered obese, and those with an index of 25 to 29 are considered overweight. A healthy body mass index is 19 to 25.
Patients are not guaranteed automatic coverage for treatment.
Medicare will review the requests, which could range from joining a weight-loss or fitness club to surgeries and counseling, and their rates of success before granting coverage.
Weight-loss drugs will not be covered, because the law creating the Medicare prescription program, which starts in 2006, prohibits the program from paying for those medications.
The decision to stop short of classifying obesity as a disease limits how much treatment Medicare must cover. Suggested obesity treatments must meet higher standards than medical interventions for diseases, which must be included in coverage.
By law, Medicare covers only medically necessary services for injury or illnesses. The coverage manual had stated obesity was not an illness, meaning nutritional and behavioral counseling were not covered.
Some medical conditions resulting from obesity, like diabetes, already were eligible for coverage.
CDC first requested removal of the obesity language in 2001. Now the second-biggest cause of preventable deaths in the United States, obesity contributes to 400,000 annual deaths, according to the CDC.
Obesity-related illnesses already are expanding the nation's health care expenses and costing businesses an estimated $17 billion, according to the CDC.
"With this new policy, Medicare will be able to review scientific evidence in order to determine which interventions improve health outcomes for seniors and disabled Americans who are obese and its many associated medical conditions," Mr. Thompson said.
Although Medicare officials said it was too early to estimate the number of requests the policy change would bring, several business groups said they are worried that the swelling number of Medicare participants eligible for the coverage will increase health insurance costs.
Small businesses probably would see the largest rate increases, said Helen Darling, president of the National Business Group on Health, a Washington nonprofit for about 219 businesses and health care insurers.
Although unions and companies with more than 500 employees are big enough to decide which health options they will cover, small businesses must buy insurance packages that have minimum coverage requirements specified by the states, Ms. Darling said.
More small businesses could drop health plans altogether if states required additional obesity coverage that push up overall rates, she said.
"Unfortunately, regulators love to put in mandates they are not stuck paying for," Ms. Darling said.
Washington taxpayer advocacy group Citizens Against Government Waste called the decision "groundbreaking" in its implications.
"We can expect Medicare costs to be even more obese and out of control than they already are while the taxpayer is footing the bill," said Elizabeth Wright, health and science division director.
Medicare for 41.3 million beneficiaries cost $274 billion last year, according to the Congressional Budget Office.
With 64 percent of the American population overweight or obese, a substantial percentage of Medicare participants probably would qualify, spelling trouble for the program, Ms. Wright said.
Trial lawyers also may use the policy change as another weapon in their arsenal against the food and restaurant industries, Ms. Wright added. Several lawyers have filed lawsuits against the industries trying to blame them for America's weight problem.
America's Health Insurance Plans, a Washington trade association for the industry, said its 1,300 members welcomed the policy change.
Many health insurers have been covering treatments such as bariatric surgery for people who are morbidly obese, defined as at least 100 pounds overweight or having a body mass index higher than 40, said Karen Ignagni, president and chief executive officer.
The BMI uses height and weight to determine body fat. However, heavier muscle can skew the figure, making some athletes obese under the index's classifications.
There has been little focus on alternative diet and exercise remedies or weight-management programs, she said.
The policy "creates more balance in the obesity discussion," Ms. Ignagni said.
Obesity advocates, who have long lobbied Congress to classify excessive weight as a disease, also approved of Mr. Thompson's decision.
"The decision by Medicare recognizes that obesity is not simply a cosmetic issue. It is a disease in its own right," said Richard Atkinson, president of the American Obesity Association.
Sen. Tom Harkin, Iowa Democrat, said the measure was a good first step but noted it did not address the need for preventive health services.
"Everyone talks about the runaway costs of health care. But we are doing precious little to address the root problem: our neglect of prevention and wellness," Mr. Harkin, who has introduced several bills aimed at reducing obesity rates, said at the hearing.
Chad Clanton, campaign spokesman for Sen. John Kerry of Massachusetts, presumptive Democratic presidential nominee, said the policy seemed to be going in the right direction, but that the campaign would need to see details.
"We view obesity as an important health issue that has to be addressed and support efforts for the Medicare program to do more. We look forward to seeing the details in this plan," Mr. Clanton said.
The Bush administration has ensured that regulatory policies for Medicare pass cost-benefit analyses, have solid scientific data and improve the public health, a White House spokesman said.

California Man Invents Talking Tombstones
This is for me. Can you imagine walking through a cemetery and hearing my Mega-Star Genius voice booming out at you conveying my words of wisdom? Sign me up!
The next time you visit a cemetery, don't be afraid if you hear a voice from the dead.
A California inventor has come up with the idea of a talking tombstone.
According to Reuters, Robert Barrows, of Burlingame, Calif., has invented a tombstone that will display a video message from the deceased.
The talking tombstone will include a flat touch screen and house a computer with a microchip memory or hard disk.
It will be powered by electricity from the cemetery's lighting system.
Barrows told New Scientist magazine that if his patent is granted, he hopes people will leave tombstone videos alongside their wills.

Woman humiliated on cruise over marshmallow bust
MIAMI - It started when a teacher's aide on vacation at Yellowstone National Park last year forgot to stow her marshmallows and hot chocolate.
It continued Friday when the 32-year-old woman was rousted from her cruise ship cabin in Florida, clapped in handcuffs and leg shackles, and hauled before a federal judge.
Hope Clark was singled out by customs agents doing a routine check of the cruise passengers. She insisted she'd already paid the $50 fine for leaving her foodstuffs within reach of park wildlife.
And the judge was shown a citation that proved Clark was right - but not before she was detained for nine hours and brought to court in tears. The judge apologized and demanded that the U-S Attorney's office find out what went wrong. A spokesman for federal law enforcers blames "an unfortunate set of circumstances."

Pizza man saved by gun, but fired for packin' heat
Prosecutors call it 'clear case of self-defense,' yet national chain prohibits carrying firearms
A guy approached a pizza delivery driver with a gun and tried to rob him.

Bad move, because that pizza delivery driver pulled out his 9mm

and loaded up the perpetrator with at least 10 bullets, killing him. He's been fired for carrying a firearm (even though he had a permit.)
A pizza deliveryman won't face charges for fatally shooting a would-be robber several times when he was approached in a high-crime area, but his employer, Pizza Hut, has fired him for violating a company policy against carrying firearms.
Ronald B. Honeycutt, 38, who has a permit to carry a concealed weapon, says he's been delivering pizzas for 20 years and has always packed heat on the job.
According to a report in the Indianapolis Star, prosecutors announced Friday the Carmel, Ind., man will not face criminal charges.
"It's a clear case of self-defense," Deputy Prosecutor Barb Crawford said. "He did what the law allows him to do to protect himself."
Jerome Brown-Dancler approached Honeycutt at around 11 p.m. on May 17 just after he had made a pizza delivery in Indianapolis. According to the report, Brown-Dancler pointed a 9 mm handgun at the Pizza Hut employee as he was entering his van.
Brown-Dancler's gun carried a loaded 14-round clip but had no bullet in the chamber, Crawford told the Star. When confronted, Honeycutt pulled his own 9 mm from the back of his pants and fired until it was empty. He says he fired 15 times in about eight seconds. An autopsy revealed Brown-Dancler was hit at least 10 times.
According to the report, Honeycutt insists Brown-Dancler didn't fall until after the last shot was fired.
"The guy kept standing. He knew he was injured when he fell," Honeycutt told the paper. "His concern was he made an error, and the only thing he could say when I was grabbing his gun off the ground was, 'I just wanted pizza.'"
After the encounter, Honeycutt took Brown-Dancler's gun, fearing it might be stolen if it was left with the body. He got in his van, drove to the Pizza Hut restaurant where he worked and told his manager to call police, Crawford said.
"This was late at night. This was a high-crime area," Crawford is quoted as saying. "He left because he wasn't sure whether or not Brown-Dancler had any friends with him. As it turns out, he did indeed have friends with him. They left when they heard shots fired."
Honeycutt says he plans to find another job delivering pizzas.
"Other criminals better think twice, because I'm going back out there," he said, "and I know I'm not alone in the way I think about this."
Some Pizza Hut customers have complained to the company after it fired Honeycutt.
"I hope those of you in the media will realize the incredible unfairness of a huge company telling its employees – in essence – they must agree to die for the company rather than use legal reasonable means to defend themselves," Rick Whitham, an Indianapolis attorney, told WND. He says he saw Pizza Hut's action as "clear discrimination against those who choose to lawfully exercise a legal, heavily regulated right."
Whitham wrote to the company: "I don't spend my money with businesses that openly discriminate against people such as myself who understand that the police have no affirmative duty to protect any particular citizen and that no company is worth dying for – particularly yours."

DNA Study Finds Chihuahuas Aren't Dogs
As part of an ambitious effort to identify genes that cause disease in dogs and humans, scientists at the Fred Hutchinson Cancer Research Center in Seattle analyzed DNA collected from 414 dogs representing 85 breeds, including some of the most popular. The findings have sent reverberations though the ranks of dog fanciers, who primp and preen their beloved companions for shows and take great pride in their pedigrees.
"It was a surprise to find that some breeds such as the Ibizan hound and the Pharaoh hound, along with several others that dog aficionados have long believed dated back thousands of years, are actually much more modern animals – re-creations that were probably produced by breeders," said geneticist Leonid Kruglyak, who helped conduct the research. "However, it was more of a surprise to find that some breeds are not even dogs."
Among other findings, the analysis determined that the Chihuahua is actually a type of large rodent, selectively bred for centuries to resemble a canine.
"This is clearly going to raise some eyebrows in the Chihuahua world," said Peggy Wilson, president of the Chihuahua Club of America. "It goes against our belief system. People are pretty passionate about their dogs. There is going to be disbelief."
Using 96 distinct patterns in the genes called "microsatellites," the researchers compared dogs within breeds, and breeds with one another. In the May 21 issue of the journal Science, the team concluded that almost every breed was surprisingly distinct genetically. They were able to identify each dog's breed by its genes with 99 percent accuracy. They also found that breeds could be clearly grouped into four distinct clusters based on striking genetic similarities: ancient dogs, hunters, herders, and guard dogs.
"Once we had these groups pretty well mapped out, the canine mimics were easy to pick out," added Kruglyak. "And actually, it was kind of intuitive in hindsight."
The study found that several diminutive breeds had been independently created around the world from a variety of other animals, including the Lhasa apso (Tibetan snow rabbit), Pekingese (Chinese water rat), Shih Tzu (stoat), and Yorkshire Terrier (pigeon).
"Most of these do contain some actual dog genes," admitted Kruglyak, "but the percentage is no higher than ten percent in each case."
Officials at the American Kennel Club and the AKC Canine Health Foundation praised the work in spite of the controversial findings, saying it will help breeders, veterinarians and scientists eliminate dog diseases.
"This really is revolutionary in terms of increasing the number of tools available to breeders," the AKC's Patti Strand said. "It really will have a tremendous effect on improving the health of dogs. However, it does require us to rethink our mission and reevaluate whether it is appropriate to continue numbering breeds such as Chihuahuas and Yorkies with the real dogs."
The potential ramifications of these findings are significant as condominiums and rentals around the nation which prohibit exotic animals anxiously await news as to whether scientists will be officially reclassifying these breeds as other animals.
"Oh, heavens, if they make it official that Chihuahuas aren't dogs, it would make my day," said Miami condominium owner Frances LaCroix. "I would finally have grounds to make Elsie Tabernathy get rid of her wretched little yapping pack of – rodents, did you say they were? Oh, that would be marvelous."

CHICAGO - A Chicago woman took revenge into her own hands quite successfully, when she bit off the testicles of her rapist during the attack. The 21-year-old man should have known better than to accost a woman twice his age and ferocity. When he dropped his trousers and forced her down, she seized her opportunity and severed his gonads, rendered him
permanently sterile to the satisfaction of all.
The woman walked to police headquarters a block away and turned the testicles over to police. Shortly thereafter a man with a matching injury appeared at the Michael Reese Medical Center. Police put two and two together and cordoned off the injured man's hospital room, while doctors attempted, unsuccessfully, to reattach the rapist's genitals.

Hazards: All Dressed Up, Carrying Germs
Study shows that your doctor's tie could make you sick.
It's not news that hospitals are full of sources of infection. But a study released yesterday found a new one: Almost half the ties worn by doctors in a Queens hospital proved to be carrying pathogens.
By contrast, only 1 of 10 ties belonging to security guards, who have far less close contact with patients, were germ infested.
The study was conducted at New York Hospital Medical Center of Queens and was presented yesterday at a conference of the American Society for Microbiology in New Orleans by one of its authors, Steve Nurkin, a medical student.
Mr. Nurkin said he proposed the study when, during a rotation on the hospital's surgery ward, he noticed that the ties invariably worn by male doctors often swung close to or touched patients when the doctors leaned over hospital beds.
Other research has found that doctors' pens, cellphones and pagers can harbor potentially harmful micro-organisms.
The microbes found on 20 of 42 ties included strains that commonly cause in-hospital infections, although none were of the drug-resistant kind that cause the most concern.
Mr. Nurkin acknowledged that the study showed only that ties can harbor diseases, not that they transmit them. But he noted that it might not occur to doctors to wash their hands after handling their ties. And unlike white coats, ties are often worn many times between cleanings.
Mr. Nurkin, who is now attending medical school in Haifa, Israel, said his findings had elicited many suggestions, among them making bow ties a medical fashion and bringing back tie pins to keep ties from swinging down.
Or, he said, American doctors could imitate those he sees in Israel, who never wear ties.

YOU'RE NOT GOING TO BELIEVE THIS ONE
More of the immense idiocy that permeates our government schools. This one comes from Ft. Worth, Texas. We take you to the Diamond Hill - Jarvis High School. A student at Diamond Hill has been suspended for "transporting weapons to school in his vehicle." And just what was the weapon this student had in his car, the weapon that was clearly visible through the windows of the car? Why, it was a baseball bat. It wasn't the kind of baseball bat you would take to the plate at some Little League baseball game. No, this "weapon" was a baseball bat that had broken off an award trophy. It was 8" long.
The student who brought this dangerous weapon to school has been suspended. School officials are now considering whether or not to expel him from the school permanently.
These are the very same government schools to which we are sending our children to learn critical thinking skills. Did I say "thinking?" Would any of you businessmen or women out there like to have in your employ someone so dense that they would consider an 8" baseball bat as a dangerous weapon worth of a student's suspension? These things are handed out at baseball stadiums as "bat night" prizes, and these idiots at Diamond Hill consider them to be weapons? Consider the parking lot monitor who spied this dangerous weapon through the window of the student's car. What kind of an incompetent void-surrounded-by-a sphincter-muscle must this person be? Here is someone who is truly unqualified to work for anyone other than government.
Be sure to send your congratulations to the wonderful administrators of the Ft. Worth Independent School District today. They need to know how much you appreciate the great job they're doing teaching our children how to cope and thrive in the real world.

ZERO TOLERANCE IDIOCY IN NAPLES, FLORIDA
And, of course, it has to involve government schools. Nowhere in our society is the idiocy of zero tolerance more prevalent than in our government schools. It is as if a decision was made somewhere to teach students that as long as you have a set of rigid principles to go by, there is never a need to actually think about a situation. The world is black and white, and your written guidelines are all you need to survive and prosper. Never, dear students, will you be presented with any situation that does not fit neatly into the parameters of the written guidelines established by your government for you to follow. Thought? Who needs thought when it's all down here in writing?
Today's government school outrage involves Amanda Conroy. Amanda is an 18-year-old Senior at Barron Collier High School in Naples. Amanda is an honor roll student.
Last Tuesday Amanda was having car trouble. Her Mazda broke down, so she borrowed her mother's Durango to drive to school. For some reason Naples police decided to do a random search of cars at the school. When Amanda opened her car police discovered her mother's stun gun. Stun gun, a purely defensive weapon.
Enter the idiocy called "zero tolerance." Amanda has been expelled from Barron Collier High. She will only be allowed to graduate if she can manage to finish her required work in an alternative program.
This nation needs to wake up to the idiocy of these zero-tolerance policies. We're supposed to be teaching these children how to think, how to reason, how to recognize that different circumstances call for different solutions.
Perhaps Amanda's problem is that she wasn't a jock. This would never happen to a jock. Just to Honor Students.

SENATOR'S WIFE CHARGED WITH ASSAULT
This is one of those stories that is almost too good to be true, it's almost difficult to imagine how someone could be this stupid. But they are, so here we go.
Wanda Baucus, wife of Democratic Senator Max Baucus, got into it at Johnson's Garden Center in Washington D.C. She wound up assaulting someone, for which she was later charged. And what was all this over?
A bag of mulch.
That's right, a bag of mulch. Apparently Mrs. Baucus was upset that someone was being served ahead of her and decided to strike the woman in the face and body several times. She must have snapped. Maybe the person was annoying. Who knows? Baucus says he is standing by his wife, and no one would expect him to do anything different.

ANOTHER MAGIC MOMENT WITH GOVERNMENT SCHOOLS
One-half of Philadelphia middle school teachers couldn't pass a basic federal competency test. As they said on Fox News, this means that middle school students in Philly have a 50/50 chance of being right when they say that their teachers don't know what they're talking about.

END OF PRIVATE PROPERTY
I ask you today to consider a time in America when there will be no such thing as the private ownership of real estate, where the American dream of home ownership will belong to a past era. Instead of title to a parcel of real property, you'll get a license to occupy that property for a determined period of time. That license will be issued by the government, and subject to renewal on a periodic basis. Renewal will be considered based on several factors, including how you are using that land, and whether or not the license fees you pay for that usage is adequate.
Some areas of this country are closer to this reality than others. Take Connecticut, for instance. The Connecticut Supreme Court recently ruled that private ownership of land was subject to the needs of local jurisdictions for more tax revenue or a wider jobs base. If your friendly local politicians in Connecticut think that someone else could redevelop your property in such a way that it would support higher property taxes, or provide more jobs for the community, then the politicians can simply step in, seize the property, pay the current "owner" some stipend, and hand the property over to a new owner. That includes private residences.
As this attack on private property evolves in America you'll hear politicians start to talk about "public ownership of all real estate." That's the argument they use today for denying to broadcasters their private property rights in and to broadcast frequencies. Scarcity in the broadcast spectrum is used as an excuse. Scarcity? Technology is expanding available broadcast frequencies at a rapid rate. Not so for real estate. They really aren't making any more of that stuff. If you want to use scarcity as an excuse for government control, what better place than real estate?
Attacks on the private ownership of real estate are spreading. Enjoy your home while you can. Somewhere out there is a sharp developer who has his eye on your property, and a case to make before your local politicians that he can do a better job of owning your property than you can.

For the Birds
City officials in a town in Northern Italy have passed animal rights legislation that essentially bans the boiling of live lobsters as "useless torture."
The new law, passed in the town of Reggio Emilia near Bologna, also requires "sociable" birds to be kept in pairs, regulates the size of bird cages, makes it illegal to keep a goldfish in a round glass bowl and requires owners to ensure that each pet sharing a meal gets an equal portion.
Some city residents were obviously caught off guard by the legislation.
"I'd like someone on the council to explain how people are supposed to determine that a bird is 'sociable,'" said resident Davide Nitrosi. "Also, how am I supposed to kill a lobster before cooking it? Hit it on the head?"

EVEN MORE ZERO TOLERANCE NONSENSE
A high school sophomore is suing a school district in Indiana after he was suspended for wearing a T-shirt bearing the likeness of an M-16 rifle and the text of the Marine Corps creed.
Nathan Griggs, 16, was suspended from Fort Wayne Community Schools in March because the tee shirt violated the school's policy on offensive and violent clothing.
The offensive text, written by a Marine Corps general after the attack on Pearl Harbor, focuses on the relationship between a Marine and his or her rifle, and is also known as My Rifle.

Life in LA
The Los Angeles Times has a rule that the phrase "pro-life" will not appear on its pages because it might offend the pro-abortion crowd, something an opera reviewer found out the hard way.
A music critic for the paper wrote that a Richard Strauss opera was "pro-life," intending to mean that it was a celebration of life. But he had his story changed by a copy editor to read "anti-abortion."
"Its about children who aren't born yet screaming to be born, not abortion," said the critic, Mark Swed. "Somebody who didn't quite get it got a little bit too politically correct ... and we had a little breakdown in communications."

Climax T-shirts Banned
Another school suspending students because of T-shirts. More zero tolerance nonsense.
CLIMAX, Minn. (AP) Showing town spirit in Climax is cause for punishment in this Minnesota town.

Shirley Moberg, superintendent of Climax-Shelly schools, said T-shirts bearing the town's slogan "Climax -- More than just a feeling," are inappropriate because of the sexual innuendo.

About a dozen students wore centennial T-shirts to school this week in protest, and one girl was sent home Wednesday for refusing to turn her shirt inside out.

School officials had said nothing to students wearing the shirts until recently, when a teacher wore it to school and a person complained. The shirts are no longer allowed to be worn at school, she said.

Climax, a town of 270 near the North Dakota border, adopted the "More than a feeling" slogan in 1996 for its centennial. The slogan was used in advertising and promotions, and the T-shirts have been around for years.

The students who wore the shirt to school Wednesday were told to go to the bathroom and turn it inside out. All did, except 18-year-old Bethany Grove, a senior, who was suspended for the afternoon.

"The T-shirt has been a tradition," Grove said. "It's been around for almost 10 years. A lot of people have them."

Amazon study finds natural brake on global warming
Bad news for the eco-radicals. A study conducted in the Amazon Basin has shown that the earth puts a natural brake on global warming. The growth rate of trees in the Basin has almost doubled in recent decades. Nifty the way things work, isn't it?
Global warming may be slowing as trees in the tropical forests of the Amazon are growing and dying much more quickly, new British research suggests.
The growth rate of trees in the Amazon Basin has nearly doubled in recent decades, which may have helped slow the earth from heating up, according to the research published by The Royal Society.
But the death rate of the trees has also accelerated, scientists warned.
They said the death rate was slower than the growth rate, apparently causing an increased biomass - or mass of living vegetation.
And the change in these areas - making up more than half of the Amazon rainforests - may have acted as a brake on global warming.
The increased biomass helps clean carbon dioxide from the air and slow its buildup in the atmosphere.
The most likely causes of the growth changes are identified as increases in atmospheric concentrations of carbon dioxide and surface air temperatures, and possible continent-wide changes in sunshine.
But researchers also warned the change cannot be taken for granted and could be reversed by deforestation.
Logging may also be leading to more forest fires because it lets in more sunlight, which dries up the forest floor.
Saving the world's remaining rainforests also requires a committed effort to move away from burning fossil fuels, the scientists said.
In an issue devoted to tropical rainforests, The Royal Society's publication, Philosophical Transactions B, carries 17 reports from scientists across the globe.
Yadvinder Malhi of the University of Edinburgh, a contributing scientist and one of the publication's editors, said: "In the 21st century, we are moving into a human-made atmospheric and climatic situation that has not been experienced on Earth for at least 20 million years.
"We are deeply concerned with how the Earth's most biodiverse ecosystems will respond to these changes."

He's Back
Dolpho the racist police dog is back in the news.
The dog, a K-9 officer in McKees Rock, Pa., has again been accused of racial profiling after biting a black child at a middle school demonstration. The bite tore the child's clothing but did not break the skin.
The allegations of racism against Dolpho first surfaced two years ago after he bit a 9-year-old boy while on patrol. He was cleared following a two-month investigation, but some local residents say this latest attack only renews their fear. They want him retired or put down.

HEY, BOB! LET'S GO GET A CUP OF COFFEE
I guess government workers are pretty much the same everywhere. In Finland a government worker at a tax office died while sitting at his desk. And there he sat, for two entire days, before coworkers noticed that his productivity had declined just a bit. Only in the wonderful world of government could an office staff mistake a dead employee for one who was actually getting some work done. Walk into almost any government office not connected with law enforcement in this country and you will encounter some people who you seriously doubt have a pulse, or an above room temperature IQ.

Students disciplined for posters on King Day
If you're going to promote someone for a "Distinguished African American Student Award" it's not enough that the student be an American from Africa. The student must also be black. Now if this school had a "Distinguished Black Student Award" it wouldn't have run into this little difficulty.
A small group of Westside High School students plastered the school Monday with posters advocating that a white student from South Africa receive the "Distinguished African American Student Award" next year.
The students' actions on Martin Luther King Jr. Day upset several students and have led administrators to discipline four students.
The posters, placed on about 150 doors and lockers, included a picture of the junior student smiling and giving a thumbs up. The posters encouraged votes for him.
The posters were removed by administrators because they were "inappropriate and insensitive," Westside spokeswoman Peggy Rupprecht said Tuesday.
Rupprecht said the award always has been given to black students.
Westside Assistant Principal Pat Hutchings said the award has been given for eight years on Martin Luther King Jr. Day to a senior selected by teachers.
Rupprecht said disciplinary action was taken against the students involved but, citing student privacy policies, she declined to specify the penalties or what about the students' action led to them.
Karen Richards said her son, Trevor, who was pictured on the posters, was suspended for two days for hanging the posters. Two of his friends also were disciplined for hanging the posters. A fourth student, she said, was punished for circulating a petition Tuesday morning in support of the boys. The petition criticized the practice of recognizing only black student achievement with the award.
One of the school's students, Tylena Martin, said she was hurt by the posters and the backlash she said it caused.
Martin, a junior, said she is the only black student in her homeroom class, and the poster was on the door to her classroom when she arrived Monday morning.
Westside has fewer than 70 blacks out of 1,843 students this year.
Hutchings said she heard from several students about the posters Monday.
"Many students were offended," she said.
Karen Richards said her son and his friends were not trying to hurt anyone.
"My son is not a racist," she said. "He has black friends, friends from Bangladesh and Egypt. Color has never been an issue in our home."
"It was a very innocent thing," she said.
Richards said her family moved to Omaha from Johannesburg six years ago. Trevor, she said, "is as African as anyone."

Student Suspended Over Story
Here's another example of a government school expelling a student because he wrote a frightening story for an English creative writing course. Stephen King would have never made it through high school in this day and age.
Dylan Finkle likes scary movies. The "Halloween" series is his favorite.

But when the aspiring writer modeled a fictional story after the films in his creative writing journal for English class, Dylan, 11, of Syosset, was suspended from Harry B. Thompson Middle School for more than six weeks in October. His parents, who gave the sixth-grader permission to write the story using his name in place of celluloid slasher Michael Myers and his friends' names as supporting characters, were baffled. "It's such an overreaction," said Andrew Finkle, Dylan's father. "We were aware of the story ... and we had no problems with it."

District officials said they could not comment specifically on Dylan's case, but spokeswoman Randi Sachs said, "The reason something like this happens is because our first concern is for the health and safety of all of our children. If something is seen that is a possible threat ... we cannot ignore it."

Last month, E. Christopher Murray, the Finkles' attorney provided by the New York Civil Liberties Union, filed a $500,000 notice of claim that the Finkles intend to sue the Syosset school district. The legal papers allege that district officials gave Dylan psychological tests without permission and deliberately mischaracterized to other parents his fictional story as a threat.

The larger issue, Murray said, is that the school violated Dylan's First Amendment right to free speech and his right to due process. Pending the outcome of a petition filed in October with state Commissioner of Education Richard Mills, Murray said they also plan to file a federal civil rights lawsuit.

Cases similar to Dylan's have sprung up nationwide and on Long Island, said educators and legal experts, as schools' rights to protect students and staff from harm in a post-Columbine era clash with students' rights to free speech.

"We have ... had a near epidemic of these types of cases where there appears to be ... parents and often the community reacting to what they believe is a consequence way out of line with the infraction," said Russell Skiba, associate professor of education at Indiana University, who has researched school disciplinary policies.

In October 2000, Ashley Smith, an 11-year-old at Garrett Middle School in Austell, Ga., was suspended because she took her Tweety Bird wallet with a small 10-inch chain to class. School officials said the chain could be a weapon and violated their zero-tolerance policy. The 10-day suspension was lifted but Ashley transferred to a private school and the American Civil Liberties Union sued the school board on behalf of her parents.

In New York, the Schools Against Violence in Education Act, signed into law by Gov. George Pataki in July 2000, gave administrators broader leeway in the area of discipline than in the past. One amendment allows principals to suspend an insubordinate, disruptive, disorderly or violent student for up to five school days. Before the legislation, a principal could only suspend a student from school when authorized by the school board.

The law, said Barbara Bernstein, executive director of the Nassau chapter of the New York Civil Liberties Union, has had an impact on students in many Long Island districts. In September 2001, a freshman at Baldwin High School was suspended for an entire school year when she posted an overheard bomb threat to a Web site instead of reporting it to school officials. The suspension was reduced to one term, Bernstein said, but the student transferred to a private school. School officials declined to comment.

Bernstein recalled another case last year when a senior at Bay Shore High School was suspended for three days and could not attend prom after writing a story in which he was caught with his zipper down. His teacher called it was sexual harassment. District officials could not be reached for comment.

The student's record was ultimately cleared, Bernstein said, and the NYCLU would like to see the same happen for Dylan.

Dylan's 11-chapter story, titled "Costume Party," described flying knives, blood and killing several of his classmates, some who agreed to have their names in the story. As a top student who has won awards for his writing, Dylan said he hadn't meant the story to be a threat.

"I thought it would be cool if I took that exact kind of setting and put it in this kind of thing," Dylan said recently.

He read the story on Oct. 3 in English class without incident. But when a teacher read it to herself later that day, she became alarmed. By the end of the day, principal James Kassebaum had issued the maximum 5-day suspension possible without a superintendent's hearing.

On Oct. 21, the hearing officer found Dylan in violation of several school codes including threats, harassment and intimidation. She added 30 days to his suspension even while acknowledging that Dylan "will suffer from not being in school."

Finkle and his wife, Beth, feel that Dylan's punishment was excessive and more an arbitrary reaction to their questioning district policies rather than an objective assessment of their son.

"This child has never been a threat to this school," Bernstein said of Dylan. "They are completely ignoring the context here."

When he returned to school Nov. 24, Dylan at first was enthusiastic, said his father. But these days, he eats lunch alone and his A's have become B's. Dylan told his parents he just wants things to go back to normal.

"My favorite thing to do is write," wrote Dylan just before returning to school, "my least is feeling down ... I am proud, I am adroit, I am clever, I am Dylan."

Puff from inhaler lands student, 16, in county custody
More idiocy from the wonderful world of government-run education.
A student at Magnolia High School is in juvenile detention, accused of harming a teacher with prescription drugs from a mouth inhaler, Montgomery County officials said.
The 16-year-old student, who has not been charged, reportedly used his albuterol inhaler and then blew what appeared to be smoke into the face of a teacher Thursday, said Bill Pattillo, chief of the juvenile division of the county attorney's office. Albuterol can be dangerous, Pattillo said.
The boy is being held at the county's juvenile detention center, Pattillo said. He is expected to have a hearing Tuesday to determine if he can be released.
The boy's family told KHOU-TV he used his inhaler in the school cafeteria and is debating whether district officials went too far in punishing him.
"Here's a kid using his medication who ended up in jail for five days. ... something, something's wrong with our system," Steven Wilson, the boy's uncle, told the station.
"It's absurd," his mother, Judy Dugan Todd, told KHOU. "It's ridiculous. It's an inhaler."
Pattillo said the boy may be charged with a felony. He is still investigating the allegations, he added.
"My office believes there is probable cause to hold him for an assault on a public servant, which is a third-degree felony," Pattillo said. The student's attorney could not be reached for comment Friday.
Pattillo said the teacher had a "physiological reaction." Her heart reportedly started racing, and she went to a doctor to get medication to slow her heart rate, he added.
The boy's family told KHOU they met with school officials who said the teacher had an allergic reaction when she inhaled some of the albuterol but that she does not blame the student.
"They all agree it was not malicious. However, she ended up still having that reaction that supposedly threatened her life, and so they charged deadly conduct ... the same charge as a handgun," Wilson said.
Albuterol can cause side effects including palpitations, a fast heart rate, elevated blood pressure, tremors and nausea. Throat irritation and nosebleeds can also occur.
"The reason one person can't give another person prescription drugs is that the drugs could seriously harm them," Pattillo said.
Officials at Magnolia Independent School District would not comment on the incident. In a written statement released Friday, the district said "a high school student has been arrested as a result of the public discharge of contents of a prescription inhaler by the student. The discharge was unrelated to any medical necessity and resulted in health consequences to a high school teacher."
The county's Precinct 5 Constable's Office acknowledged in a written statement that it is investigating the allegations.
An inhaler led to the arrest last year of a 15-year-old student at Caney Creek High School in Conroe Independent School District. The student lent his girlfriend his albuterol asthma inhaler in September. Albuterol, according to the Texas Health and Safety Code, is a dangerous drug. The state's education code states that delivery of a dangerous drug is cause for mandatory expulsion.

POVERTY IN AMERICA: WHAT A GREAT DEAL

A report from the Heritage Foundation based on the Census Bureau's annual report on poverty in the United States states the following about persons defined as "poor:"
6% of all "poor" households actually own their own homes
75% of all "poor" households have air conditioning
Only 6% of "poor" households are overcrowded
The average "poor" American has more living space than the average non-poor individual living in Paris, London, Vienna and Athens
Nearly 3/4 of "poor" households own a car
Poor households also come well-equipped with the latest technology, with 97% having color TVs and 78% having a VCR or DVD player. But wait, only a quarter of "poor" households have a computer. Perhaps if these "poor" folks figured out how to use computers to chose lottery numbers that would change.
You do know, don't you, that the way our wonderful federal government figures poverty statistics, you can have a net worth of tens of millions of dollars and still be officially classified as "living in poverty" in the United States. Poverty statistics are a political tool to be used as an excuse for more and more government, nothing more.

The fish that threatened national security
Brave airport security screeners prevent tiny pet fish from boarding an airplane. God knows what damage this fish caused.
College student Lara Hayhurst was not prepared to let officials treat her little pet like Osama 'fin' Laden
Like many college students who flew home for the holidays, I had to endure the latest airport safeguards in the name of homeland security. A lot of us have stories to tell, but only mine is a fish tale, a contemporary melodrama of the absurd to prepare you for future travels.
My boyfriend Trey and I arrived by taxi at the US Airways terminal of La Guardia airport. We had four bags apiece, and one more precious piece of cargo -- MJ, my pet fish. MJ is a gorgeous fighting Betta fish, his palate a perfect pastel rainbow. He had become quite a solace to me in New York, a city that can make you feel so small and alone.
I missed my cats at college, and it really helped to have this tiny, exuberant creature to look after. Betta fish, research has shown, are the only aquatic animals that can recognize their owner. MJ was no exception. I'd walk into my cold dorm room after a long day and his body would just light up, and he would swim excited circles around his little bowl. Unfortunately, residence hall rules required that I take him home with me for winter break. That was just as well, since there would be no one there to care for him.
At La Guardia we proceeded to security and the X-ray inspection point run by the Transportation Security Administration. I have learned by now that, post-9/11, a traveler is better off safe than sorry when proceeding through security.
I wasn't prepared, however, for the TSA to stop me right at the entrance, proclaiming that no small pets, including fish, were permitted through security. I had, however, just received the blessing of the ticket agents at US Airways and pre-assured MJ's travels with Pittsburgh International Airport security weeks before our travel date. I tried to explain this to the screener who stood between me and the gates, but she would have none of it.
I was led back to the US Airways ticket counter, stocking-footed and alone, where the agents reasserted that they did not see a problem for me to have a fish on board, properly packaged in plastic fish bag and secured with a rubber band as MJ was. But the TSA supervisor was called over, and he berated me profusely. He exclaimed that in no way, under no circumstances, was a small fish allowed to pass through security, regardless of what the ticket agents said.
Mr. Supervisor was causing a grand scene, marshaling the full authority of the TSA to refuse me. Now, I know my fish is a terrorist (Osama Fin Laden we used to call him back at school), but doesn't it strike you as funny that, with all the commotion my little security threat was causing, by now engaging the full attention of the TSA at LaGuardia, that someone who posed a real threat to passenger safety might be conveniently slipping by?
By this time, I was in tears. The supervisor furiously told me to dispose of the fish. Dispose of my fish?! What did he want me to do, throw him away? He told me to go outside and give him to whomever I came to the airport with. When I explained I was a college student, alone in New York City (save for boyfriend Trey), he brushed me off and said that was not his problem.
I cried some more. With no other option that we could see, Trey and I headed toward a rest room.
Inside the ladies' room, I looked at MJ, swimming happily in his bag, and then the looming porcelain toilet bowl in front of me. I broke down. I couldn't do it.
I went back outside and told Trey I couldn't flush MJ. It was then, in this hopeless predicament, that Trey, ever brilliant and supportive, had an idea. He explained his plan to me.
Trey disappeared into the men's room with the fish and my backpack. When he got into the stall, he let out a bit of the water in MJ's bag, and packed the fish into my backpack, which only contained pants. Wedged between some corduroys and khakis, we prayed he wouldn't suffocate or get squished, not to mention fried by the security X-rays that can be fatal to small creatures such as fish. Every Web site I visited, every vet that I contacted said that air travel was no problem for Bettas, as long as I did not, under any circumstances, allow it to go through the X-ray machine.
In my research, I had learned that running a fish through an X-ray would be like a human getting radiation without wearing the protective lead cloak. At this point, though, we had no choice. We proceeded to a different security checkpoint, on the other side of the terminal.
Before we went through, Trey grabbed my hand. "Lara," he said, "you know there are only a few outcomes.
"One, they will see his bag or skeleton in the X-ray and catch us, we'll get in huge trouble for crossing security and we'll have to flush the fish. Two, he may die instantly in a blaze of glory from the X-rays. Or, he'll miraculously survive and we'll smuggle him onto the plane and pray that he survives the exposure." I shuddered and nodded.
We took a deep breath and proceeded. We loaded our things onto the belt before the X-ray machine and walked through. Once past the scanner, Trey and I grabbed our things and ran for the gates, eager to find the first bathroom to see if MJ was intact. On the way, we passed by the original security checkpoint we had tried to go through.
The agents were huddled together, and recognized us. "What did you do with the fish?" they asked, "What did you do with the fish!?"
Sensing a chance for comeuppance, Trey put on his "stone-cold-supportive-protector" face and said with great dramatics, "You know what ... we flushed him. We flushed him because you made us [pause for effect]. You killed my girlfriend's fish. No, you made her kill her fish ... Happy holidays."
I started sobbing again. Trey gave the TSA agents one last cold, steely gaze.
We turned and walked away. I smelled an Oscar.
Now in the rest room, I faced impending doom once again. I picked through my bag and found the familiar plastic. I pulled it out, and miraculously MJ was still alive!
Maybe it was God, maybe it was the corduroy, but someone wanted my fish to live. I then bought a doughnut from a coffee kiosk, placing MJ on the bottom of the paper bag I was given, and the pastry on top. Trey and I walked to the gate and checked in. A few passengers had witnessed our role in the La Guardia Christmas Security Spectacular and asked us what happened to the fish. We stuck to our story and told them it was gone.
The flight was full. I sat between two fat men who seemed intrigued by the brown paper bag I gently cradled in my lap the whole flight.
An hour and a half later, we were in Pittsburgh. We departed the people-mover, and ran one final time to the bathroom to see if MJ was OK, and he was.
Absolutely amazing. Two terminals, baggage claim and a car ride later, I was at home.
As I write this I sit with a cat in my lap and my fish, which I have aptly renamed X-ray, swimming contentedly in his glass-beaded bowl. And even though my actions may send Tom Ridge reeling and upset the karma of the Department of Homeland Security, I really don't care.
Honestly, they have bigger fish to fry.
Lara Hayhurst, a graduate of North Allegheny Senior High School, is studying musical theater at Pace University in New York City. starlet300@aol.com


THE PERFECT NEW YEAR'S RESOLUTION
Think positively, recognize that you are a rare and unique human being, go the extra mile, and stay away from negative people.